How the Peace Corps helped me make a difference in my own community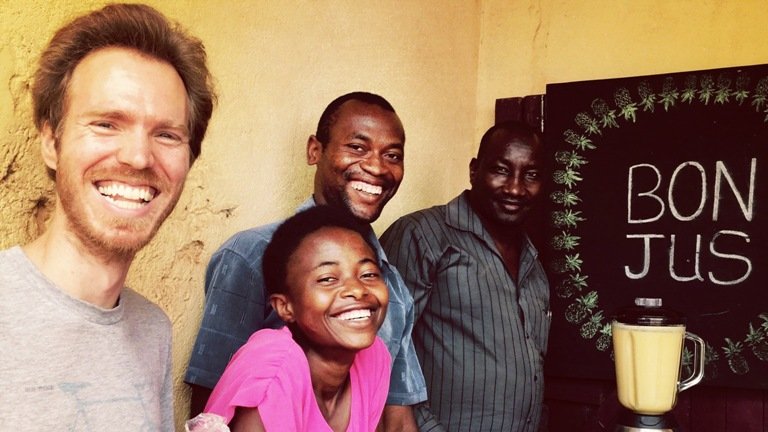 July 10, 2017
I first started working with Peace Corps Volunteers in August 2013. 
At that time, I working as a coordinator at a women's empowerment center, and I received two Volunteers—Stephanie and Melissa—who had decided to collaborate with our organization. Supported by these Volunteers, we developed a new project that managed to secure funding through a grant. The center is still functioning effectively to this day and has become a central player in women's empowerment issues in the eastern region of Cameroon.
In 2014, I began working in my hometown with a Peace Corps agribusiness Volunteer named Paul. After analyzing the needs of the community together, he and I found there was a major food security problem. In the dry season, when food was scarce and its prices were skyrocketing, vulnerable households had great difficulty finding enough to eat. During that time of year, the rate of malnutrition among children and pregnant women became very high.
To solve this problem, Paul worked with me and together we created the Center for Entrepreneurial Action (CAPE). This non-governmental organization helped small-scale producers become entrepreneurs. We taught them integrated farming techniques and helped them gain better access to the market. CAPE also entered into a strategic partnership with the city council, which allowed us to train small farmers on composting, drip irrigation and other ways to increase productivity in the dry season. We also helped local artisans export their handicrafts into the United States.
During his Peace Corps service, Paul nominated me for the U.S. Department of State's International Visitor Leadership Program on entrepreneurship and business development. I was selected, and flew to the United States to participate in this educational program in the summer of 2017.
Over the years, the Peace Corps and its Volunteers have strengthened my entrepreneurial and leadership capabilities and taught me how to make an impact in my community. I learned to solve problems in my hometown by valuing local resources. I developed a better understanding of American culture and I improved my English. Thanks to this, I am achieving my dream of becoming an emerging leader in Africa, while making a difference in my own community.