How mentorship in Africa changed my career path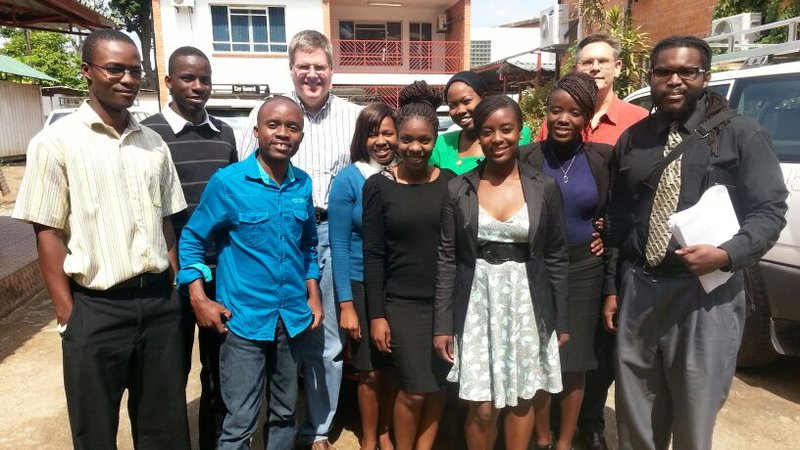 Feb. 1, 2016
I didn't know how important mentorship was until I became a Peace Corps Volunteer.
After graduating from Howard University, I served for two years as a Health Extension Officer in Chasangway, a village in southern Zambia, working with a local primary school to develop HIV/AIDS interventions, organizing support groups in 16 villages and improving the organizational structure of community-based organizations.

My community was awesome. My counterpart, Jonsen Habachimba, was young, motivated and an influential member of the community. His community-based organization, the Mboole Rural Development Initiative, won the Red Ribbon Award a couple years before I arrived. I was embraced and integrated into the community. I taught eighth grade English and civics for a year at Mboole Basic School. That was a really incredible experience. It was challenging. It was inspiring. It was also frustrating, but I believe that these events helped with my professional development.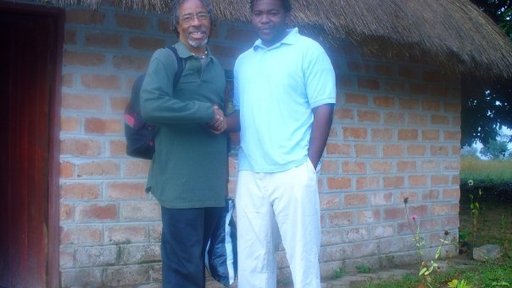 During my service, I met three incredible African American men who really changed my life. One was the country director of an international non-governmental organization based in the capital, and the other two were business owners. They took me under their wing, mentored me, introduced me to the Zambian community and told me that I could do whatever I wanted and be successful as long as it was something I was passionate about. One of them is now the Peace Corps Country Director for Benin. The other two provided me an open opportunity (with no expiration date) to live and work in Zambia and help build an organization to impact the lives of African and African American people and change the perception of Africa in the western world. They are all committed to changing the narrative.
Once I completed my Peace Corps service, I moved to New York, where I worked with a non-profit, the AIDS Service Center, that provides professional services to New Yorkers living with and affected by HIV/AIDS. I managed a caseload of clients, linking them with social services and advocating for them. Though the job was stressful and I lost a number of clients to HIV, my Peace Corps experience helped me cope, having taught me to be adaptive and resilient.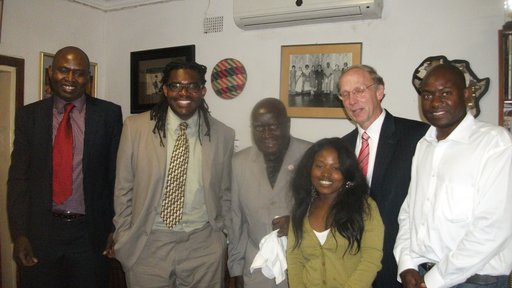 After living and working in New York for a couple years, I reconnected with one of my mentors and returned to Zambia under a capacity-building fellowship with the American Chamber of Commerce in Zambia. I worked closely with the University of Zambia's Business and Economic Association to organize human capacity-building programs supporting the economic development of Zambia. I also organized events between U.S. and Zambian government representatives to promote economic growth and business relationships.
I later received an opportunity to work as a research executive with a management consulting firm based in Lusaka, Zambia, and am now a senior consultant focused on international development, public-private sector partnerships and education partnerships for clients. I also manage our NGO, the U.S.-Africa Global Leadership Program, which provides human critical development, skills training and technical capacity, youth empowerment programs and organizational research platforms.
This is what I am passionate about: I want to design and implement capacity-building programs for college aged students in eastern and southern Africa, and identify opportunities for college graduates that will set them up for success and allow them to pursue their passions on the continent of Africa and abroad.  
I'm really thankful for my Peace Corps experience and the opportunity it gave me to have a positive impact on a community, and the opportunities it opened for my career in international development. One day, I hope I can return the favor and help a Peace Corps Volunteer use his or her skills gained during service to launch a career in international development.