How adopting a dog helped me integrate into my community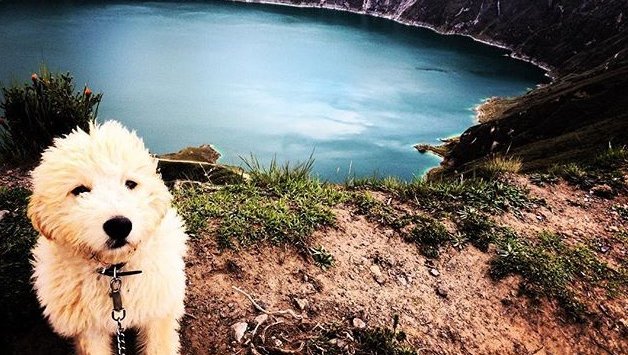 June 16, 2017
Henry entered my life after I was in site for about a month and a half.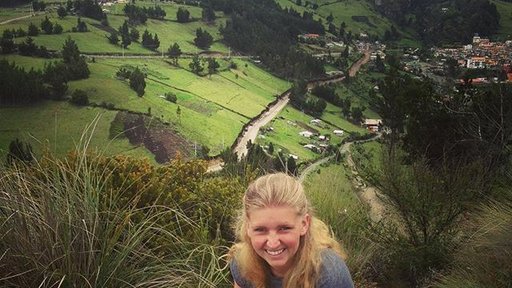 Walking around with a big cute ball of fur that was on a leash, and kept very clean despite the constant rain and mud, made me far more approachable than if I had been wandering around alone. Children and adults alike came up to ask about him, which led to the formation of many relationships. People always want to come over to my house to visit Henry and play with him. 
I have found that Henry has been my ultimate ice breaker and one of the best integration tools. I can't walk into town alone without everyone I pass asking where he is. 
Henry is my biggest helper at work. He comes everywhere with me to keep everyone relaxed and lighthearted. My younger students look forward to my classes – not because of me but because it's an opportunity to hang out with Henry.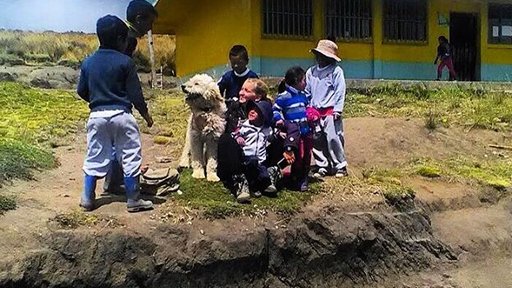 One of my favorite moments was when I taught my indigenous schoolkids that dogs were for playing with and not just for protection. To demonstrate this concept, they learned how to throw sticks and play fetch. Poor Henry was both excited and overwhelmed as suddenly the kids broke into frenzy and 40 sticks were thrown his way. Henry went bounding after as many of them as he could, much to the delight of the giggling children. 

That being said, he also offers an essential therapeutic service to students with special needs, as well as the elderly who participate in chair yoga class. Henry's loving personality and soft coat essentially make him a giant, life-size teddy bear who allows those who need comfort to be soothed through tactile means as well as an emotional loving connection. 
This year for Carnaval he was dressed up as Simba and participated in my under-10's "Lion King"-themed ballet presentation and parade. 
Henry is a dog of many talents and I don't think I would have been as successful in my service without him.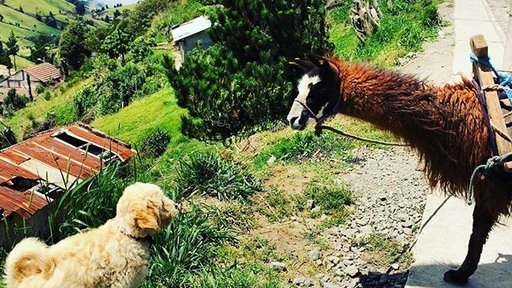 My community has had nothing but a positive reaction towards Henry. Everyone jokingly refers to him as "the Mayor." He is loved by all and has even helped some people who are afraid of dogs overcome their fear. 
Unfortunately dogs are often left to live off the street or are trained to become vicious guard dogs, leading to a large number of dog attacks. One of my goals as a Volunteer has been to end this cycle of abuse and fear. In the nearly two years I have lived here with Henry, I have seen a shift as more and more people treat their dogs as pets: buying leashes, getting their dogs vaccinated, allowing dogs inside and bathing dogs. Henry has acted as an excellent example that dogs can be amazing support systems and loyal companions.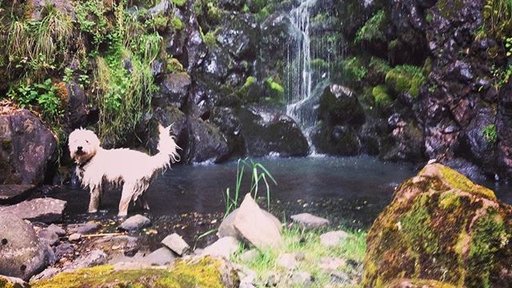 The best part of having a pet in the Peace Corps is never being alone and the constant presence of joy. Sometimes service can be rough and it seems you are a million miles away from your friends and family, but having a big bundle of joy around me makes me feel like I am always safe and in good company. 
While having a dog is a huge responsibility, I am very grateful to have the structure and active routine that comes with keeping him healthy and happy. Without Henry my life would be almost too flexible and I would be at risk of getting off track. Henry keeps me focused and reminds me that everything we do has a purpose and that with the emotional support of a dog, nothing is impossible! That giant goofy grin he constantly sports isn't bad either.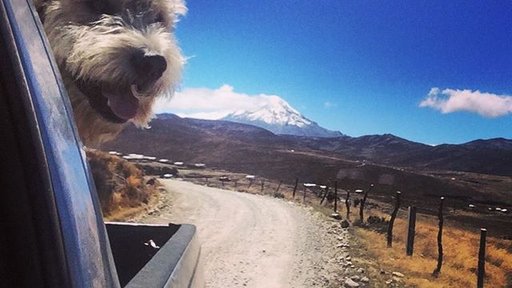 I can't wait to bring Henry back to the U.S. and take him to the beach. He loves water but has never seen the ocean, so the Pacific should make quite an impression! I also look forward to him continuing his therapy work with children and the elderly. It is also incredibly comforting to know that I will have a little piece of Ecuador with me to be emotionally supportive through this huge change in my life. 
Most of all, Henry and I look forward to the many hiking/surfing/yoga adventures ahead!