How an 8-year-old added meaning to my Peace Corps Response service
In my hour of frustration, the answer to the question, "Why am I here?" became evident.
I joined the Peace Corps family in 1976. I served in Jamaica until 1978. Then in 2011, after raising our children and retiring from my job as a school administrator, my husband and I answered the call to serve as Volunteers once again, this time in Belize.
Three years later, I was invited to serve for nine months in Jamaica as a Peace Corps Response (PCR) Volunteer. I enjoyed the experience, and wanted to extend my Response affiliation, so I applied for one of PCR's four new literacy positions in Belize.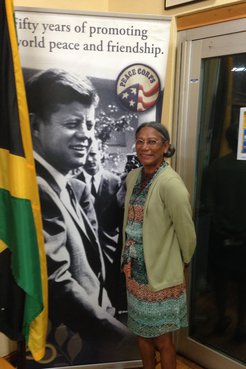 After accepting the assignment, I arrived in Belize in May of 2017 for a six-month assignment. Our small team of four retired educators served at the behest of the Ministry of Education, Youth, and Sports. Our charge was to assist in developing a literacy handbook and a toolkit for teachers of Standard I students (Grade 2). The Education sector in Belize ended in 2013, but the Ministry of Education and the Peace Corps were embarking on a pilot program to reintroduce Education Volunteers to assist in improving literacy. We were the trailblazers.
We began our assignment with the typical enthusiasm and determination exhibited by newly arrived Peace Corps Trainees. Two of us had previously served as two-year Volunteers; the other two had no prior Peace Corps experience. It would not be long before we began to share the frustration, disappointment, and clear understanding of the hurdles ahead. We also shared the realization that the successful reintroduction of an Education sector in the country depended on our results. The first challenge was to become a cohesive group.
The group cohesion was helpful because, in terms of our assignment, every roadblock led to increased frustration and disappointment. Much of what we went through is familiar to all Peace Corps Volunteers: cancelled meetings, delayed starts, a pinkeye epidemic, among other things. However, we persevered, observing teachers, modeling lessons to help improve instruction, and having other common Peace Corps experiences. And yes, occasionally holding on for dear life while traveling to one of our meetings or school visits on a country bus.
There was also a hidden assumption about the quality of Peace Corps Volunteers. The belief that Peace Corps Volunteers join because they cannot do anything else (as was expressed to me by an earlier counterpart who subsequently became a strong supporter and lifelong friend); or that Volunteers did not take their jobs seriously (as was expressed to one of my team members). As we faced the task before us, it was quite clear that much rested on our shoulders. Sometimes, when frustration mounted, I questioned my judgment in accepting the assignment. So much depended on our success. I was armed with prior experience and willpower, though, so I was determined to complete the assignment. Eventually, our team of four became a team of three, when one of us decided to go home.
Then I met William.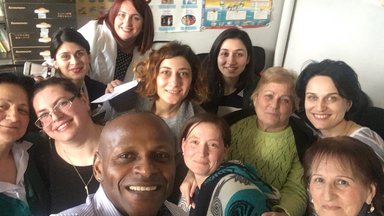 Determined to learn
William was an 8-year-old child who appeared one day at the District Education Office with his elderly step-grandfather. The office secretary, who spoke Creole and was not comfortable communicating in Spanish, asked me to translate. It turned out that William was there to advocate for himself. He sought information about the small financial assistance the government had for students. William and his grandfather left, information in hand.
A few days later, at the Peace Corps office, the secretary came to our door. We heard William exclaim, "Es ella!" ("it's her!) William had returned, this time with his grandmother. The information they first received was not accurate, and William's quest had not been successful. He was determined to find correct information. Again, I served as interpreter. Armed with new information, William and his grandmother left.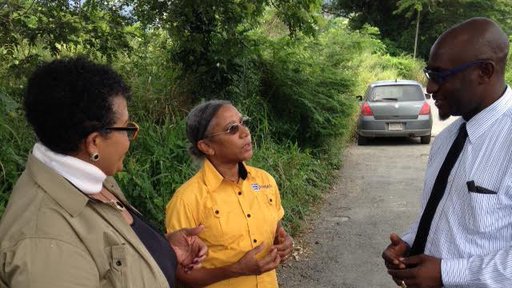 I could not get his inquisitive face out of my mind. William, the same age as my oldest grandson, was there to get a small government assistance grant so that he could attend school. Despite the hurdles, he was determined to get an education. I shared William's resilience with my Peace Corps team, and we decided that we would provide assistance. We purchased a uniform, books, and paid his tuition, since even public education in Belize is tuition-based. Then, we had to find William.
I didn't know his last name or address, but the secretary remembered the school he attended. The Education Officer, my counterpart and friend from my first term of service in Belize, was determined to help us find William. We first visited his school of record, armed only with the little information we had — that his mother had died and he lived with his grandmother. The principal identified his teacher, who provided a disappointing update: William moved to another village.
The search for William became an adventure. We had no address, and only a few clues. Along the way, we heard a nickname that someone thought might have been his step-grandfather. We found nameless roads to follow, a church that acted as a landmark, and children who thought they knew him. Nearly an hour later, and many stops along the way, we found William, living in a home with his grandmother and step-grandfather. We felt like we won the lottery.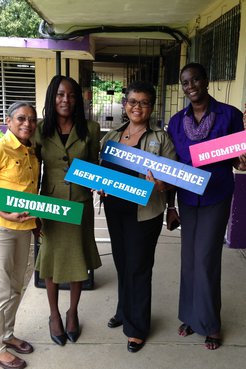 We took measurements for the uniform as best we could, using a string as our measuring tape. We shopped for his uniform, backpack, and other supplies. Later, we visited him at his new school, saw him in class, and spoke with his principal and teacher.
Our Peace Corps Response team sponsored William that academic year. The following year, JoAnn, a member of our team, returned to Belize armed with our contribution of a second year of sponsorship for William. He was now living with a cousin. His grandmother had died, and his step-grandfather no longer had custody. Placement with another cousin had only been temporary. But William was doing well, still in school, living in another village, his fourth since the day he walked into the District Education office a year earlier.
In my hours of frustration, the answer to the question, "Why am I here?" became evident: William served as an inspiration to keep us moving forward. We had seen many children his age earning a bit of money by chopping grass with machetes, or selling watermelon or potted plants on the streets just to earn enough to help their families. The cost of school fees, uniforms, and school supplies prevented these children from becoming educated.
Yet, here was William, a bright child whose mother had died, who had not known his father, whose older brother had quit school, and whose elderly grandmother was very ill. He was determined to overcome all odds to succeed. Who was I to complain about the few roadblocks our team encountered as we embarked on a task that we chose to take on?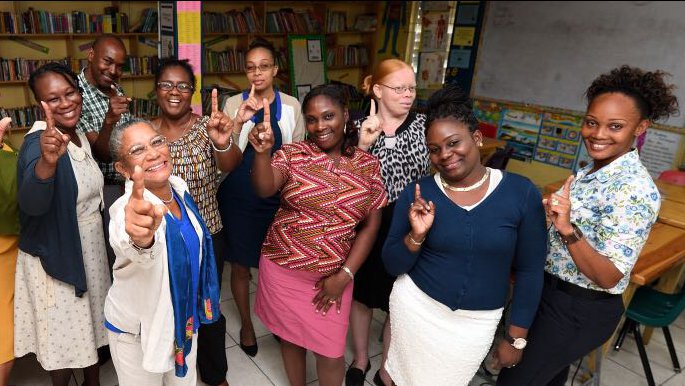 Despite moments of frustration, there were many more moments of joy in my service. I have remained close to a wonderful single woman who served as my host family. We had a very supportive Peace Corps staff. I also had the chance to strengthen my relationships with old friends, make new ones, and close my service with a successful project that will help open the door for subsequent literacy PCRVs.
William inspired me to overcome the barriers faced by our team. Our ability to succeed helped pave the way for the expansion of several literacy initiatives, supported by a new generation of PCRVs that followed our small, committed team.
---