Hispanic Heritage Month Q&A: Bianca Martinez, Maria-Bernarda Saavedra and Jacob Massey
Hispanic Heritage Month is September 15 - October 15. To celebrate all of our incredible Hispanic Volunteers, we talked with several RPCVs about their service. This is Bianca, Maria-Bernarda and Jacob's story.
Bianca Martinez served in Panama as a Teaching English, Leadership, and Life Skills (TELLs) Volunteer from 2016 -2018. She grew up in Washington, D.C. and identifies as Afro-Latina with Dominican and Salvadoran parents.
Maria-Bernarda Saavedra, "Berni," is from Virginia and served as a Maternal and Child Health Volunteer in Guatemala from 2015 to 2017. Her parents are from Bolivia, and she identifies as a Bolivian American.
Jacob Massey served in Cambodia as an Education Volunteer from 2015 to 2018. He is from Los Angeles, California and identifies as a Mexican American.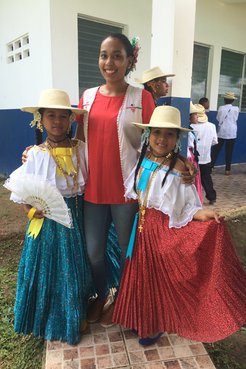 Why did you apply to the Peace Corps?
Bianca: I always had a calling to service. I participated in alternative breaks while at college, and I was ready to serve longer-term. I also had a Returned Peace Corps Volunteer (RPCV) mentor I met through the Esperanza Education Fund. She had served in Peru and now works at Peace Corps headquarters. She highly recommended the experience. I was most interested in teaching English, since that was what I did in El Salvador and Guatemala during two of my alternative breaks. Luckily, I was selected!
Jacob: I applied to Peace Corps out of curiosity for what international development looked like through the lens of a single individual's attempt to assess and work on projects identified by community members. I was curious about learning a new language and experiencing integration into an entirely new culture.
Berni: I have always been passionate about public health and wanted to serve an underserved community. I decided to join the Peace Corps before applying to graduate school so I could gain more global experience and see how grassroots, sustainable work can impact public health. I am also passionate about women and children, so Peace Corps' Maternal and Child Health program was a perfect match.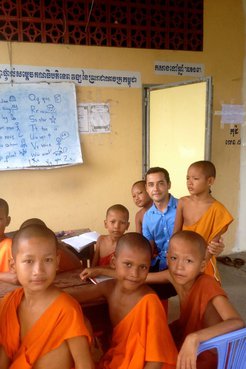 Did you choose your host country or did you decide to "go where needed most?" Are you happy with the outcome?
Bianca: My top three choices were Mozambique, Ecuador, and Panama. The Peace Corps selected Panama. At first I wasn't overjoyed because I wanted to go to Mozambique to perfect my Portuguese. However, I got more excited when I thought I could more easily integrate into Panamanian culture because my family is from the Dominican Republic and El Salvador. I later learned this assumption was not necessarily true!
Jacob: I picked Cambodia because it seemed totally different from any other culture I had ever seen. I am very happy I lived there and made lifelong friends. Learning about Cambodia and living there for as long as I did made me see that we have so much more in common than we realize.
Berni: My first choice was Guatemala, second was Costa Rica, and third was to "go where needed most."
I am very happy with the outcome because I got placed in my first choice! I really wanted to go to Guatemala because of the Maternal and Child Health program there and also because it wasn't too long a flight from home.
How did your Hispanic and other identities - gender, age, ethnicity, religious, sexual, ability, cultural, upbringing, economic status, etc. - shape your Peace Corps experience?
Bianca: I traveled to Panama assuming I would integrate perfectly into my community [because] I was a native Spanish speaker and came from an Hispanice background. However, that was not always the case. I was a young Afro-Latina woman who looked younger than her years and spoke Spanish fluently. The director of the high school where I taught thought I was an exchange student and did not take my role as a Teaching English Leadership and Life skills (TELLs) Volunteer seriously. Nevertheless, this did not stop me, and I decided to become more involved in the school. I reached out to my counterpart, and she incorporated my skills into one of her after-school electives. I was able to build rapport with the students through pronunciation exercises, I shared scholarship information with them and, with their help, and I painted a world map on the premises.
Since I was a young woman of Hispanic background, the bonds I formed with certain families outside of my host family were exceptionally strong. So strong that I was allowed to watch whatever I wanted on their TV and take siestas on their couch! Sometimes I would arrive in the evenings and be asked to go fetch lemongrass for tea.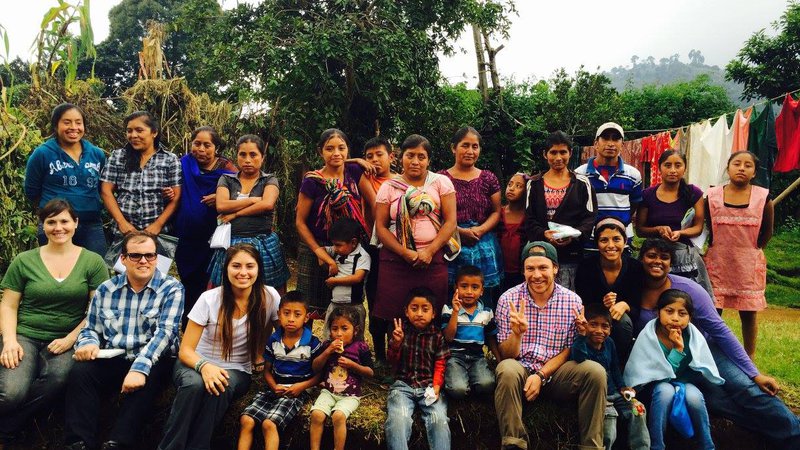 Jacob: Living in Cambodia as a Mexican American brought some surprising challenges. My nationality was in question a lot, I was compared to the other Volunteers, and the novelty of my presence was not viewed in the same way. Over time, I grew closer to my community and, instead of the normal treatment of being a perpetual guest, I was tasked with more responsibility and included in things I didn't expect to be included in. I don't know if this was due to my ethnicity specifically, but I was often told "your skin is like us, your body is like ours." I began to see that bridging differences was easier for me because of how they saw me and how they connected to it. I also stayed in my community for longer periods of time than many Volunteers and joined more festivals and community events. This protected me from creating more barriers of difference.
One of the more difficult aspects of my service was having to hide my sexuality from the people I grew close to. I know many people who came out to their families and were supported wholeheartedly. I just didn't have it in me to explain it all and having any more difference in my relationships. However, now, in hindsight, I'm sure it would have been fine. I feel a little sad, honestly, that I didn't share that piece of myself.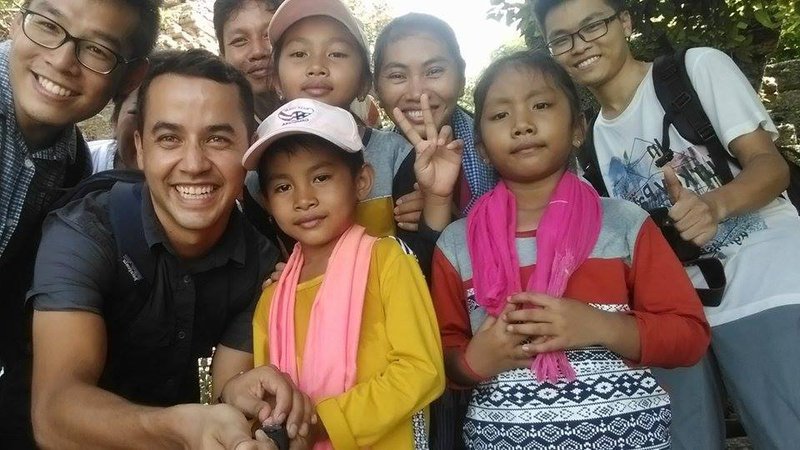 What was living with a host family like?
Jacob: Oftentimes community members thought I was half Cambodian, which my host family loved!
Berni: I had an altogether positive experience living with my host family. Coming from an Hispanic background prepared me. My host family was really close, just like my own family. They did everything together from eating meals to cleaning the house, and they constantly checked up on each other.
Bianca: My experience as an Afro-Latina volunteer living with a Panamanian host family was unique because I am a native Spanish speaker. Communicating with my host family was never an issue. In fact, they said that they wished I spoke only English so that their younger daughters would learn English more quickly!
Do you think being an Hispanic Volunteer gave you a different perspective or a different experience to your non-Hispanic PCV colleagues? Why or why not?
Jacob: I wasn't treated like a guest which meant I was able to join parts of my community that others might have had trouble accessing. This took work, though. I had to learn to explain how I was American and Mexican. I had to provide more U.S. historical context. In the end, I am grateful I was able to explain that not all Americans look the same and teach them about the unique components of my identity that are also part of American culture.
Berni: Being a fluent Spanish-speaking Hispanic Volunteer in a Spanish-speaking country obviously helped with eliminating the language barrier. I was able to integrate a lot faster and develop solid relationships with community members. Growing up in an Hispanic household also helped me understand Guatemalan cultural traditions and norms.
What was the most rewarding thing about being an Hispanic Volunteer? The most challenging?
Bianca: The people-to-people connections I made were ultimately the most rewarding aspect. Being able to show up to a family's house at any given hour was precious. I grew a particularly strong bond with a 16-year old girl named Stephanie and her mother, Evelyn, who also happened to be the janitor at my primary school. One of the most memorable moments I shared with them was when they surprised me and dressed me up in traditional attire with a Panamanian pollera (a long, full skirt). They combed my hair, put make-up on me, and began my very own photoshoot. They made me feel special and beautiful. A moment I will cherish for the rest of my life.
The most challenging part of being an Hispanic Volunteer was what every Volunteer struggles with: loneliness. I became very homesick toward the end of my tour because although I felt like I was a member of a number of households, I still missed my own.
Berni: The most rewarding was being able to connect with people on a deep level. It was so nice to feel that my community treated me and considered me as one of them.
The most challenging was dealing with homesickness. I am used to a close-knit family and although my host family was the same and I enjoyed doing many things with them, I really missed my own family a lot.
Was there anything that surprised you about being an Hispanic Volunteer?
Jacob: I was surprised that many Cambodians thought I was Cambodian. I was surprised that initially many people didn't know much about the diversity of America and would ask about my origins beyond the United States to figure out my "true" identity.
Berni: Identifying as Hispanic American and serving in an Hispanic country, I did not expect to be questioned about my ethnicity so much. I had several community members ask me if I was really "American" because I didn't look like the typical American. They would ask how I spoke Spanish so fluently. I know they meant absolutely no harm, but I was surprised.

What do you want people with a similar identity to know about being in the Peace Corps?
Bianca: If an Hispanic Volunteer is selected to serve in a Central American, Latin American, or Caribbean Post, they should not assume their identity will make it easier for them to integrate into their community. You will have to put just as much work as your non-Hispanic Peace Corps Volunteer colleagues in order to build that level of trust with your community. However, being an Hispanic Volunteer in an Hispanic community, for example, meant there were shared traditions and easier streams of communication.
Jacob: Representation is very important. Showing up as a diverse member of the United States is challenging and somewhat taxing but necessary for us to challenge the single story of what America is.
Berni: One thing I emphasize when I talk about my Peace Corps experience is that everyone's is unique. My experience will be completely different than yours even if we have similar backgrounds. You can shape your service into what you want it to be. Keep in mind that there are many influencing factors and some will be out of your control. This was by far one of the most eye-opening, challenging two years of my life. But it's two years that I would gladly go back and do again!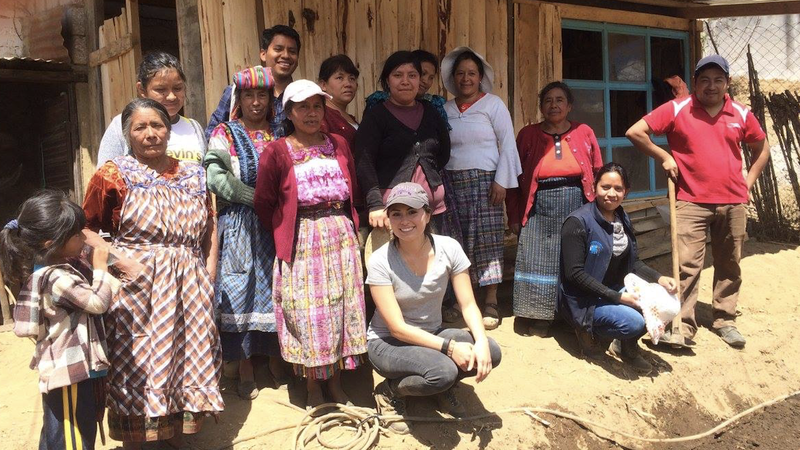 ---