Here's what an average day looks like for one education Volunteer in Myanmar
I wake up at 6:30 a.m. to the sound of a woman shouting her wares as she walks by my house, a basket balancing high on her head. "Eggs!" she yells, "boiled eggs!"
This walking market serves as my daily alarm and I stretch leisurely in the early morning sunlight that streams through the windows. I dress in my freshly ironed green and white teacher uniform. The tailored white top and long green skirt are symbols of pride and respect in Myanmar where teachers are highly valued.
I don my helmet and ride my bike to school, arriving in time for English Club. A couple students run to grab my teacher basket, and one shyly hands me a fragrant jasmine blossom to tuck in my neatly pinned-back hair. Up the rickety stairs and past the puddle of two-week-old puppies, I throw open the windows to the classroom and pull out a pack of Bananagrams.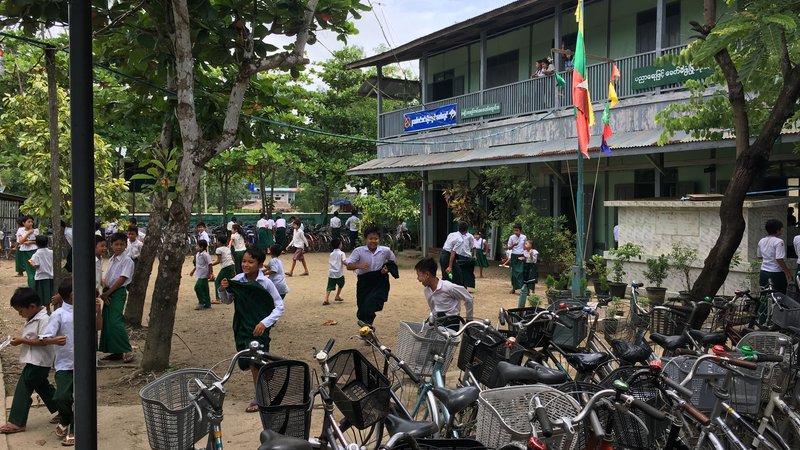 The students gather in groups, racing against the clock to make as many words as possible. The timer dings and together, among much laughter, we create a nonsensical story using all the words they've formed.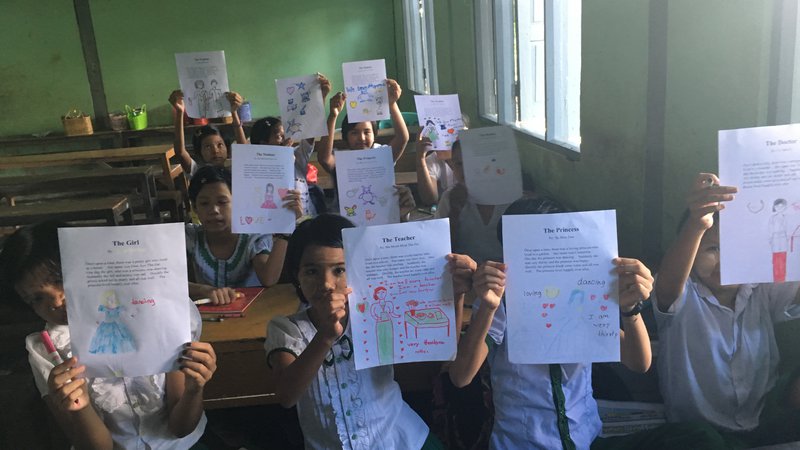 When class ends, my counterpart greets me with a bowl of spicy noodle salad – her weekly treat to me. I enjoy the tasty breakfast as the teachers arrive at school and the students lineup for morning assembly.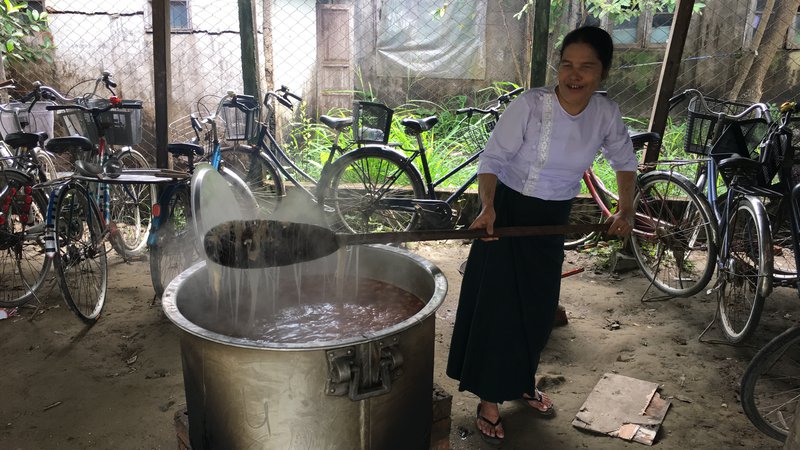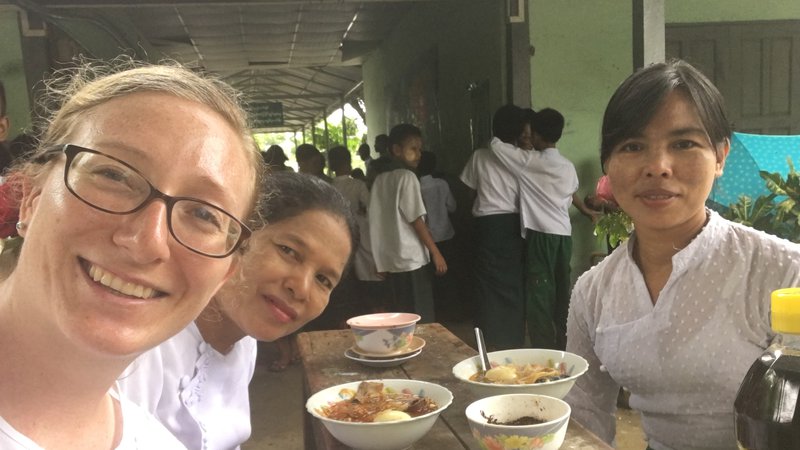 My counterparts and I go over our lesson plans for the day and we soon find ourselves in the classroom, acting out scenes from storybook exercises. At lunch time, my fellow teachers open their metal lunch tins, separating out the containers of individual curries.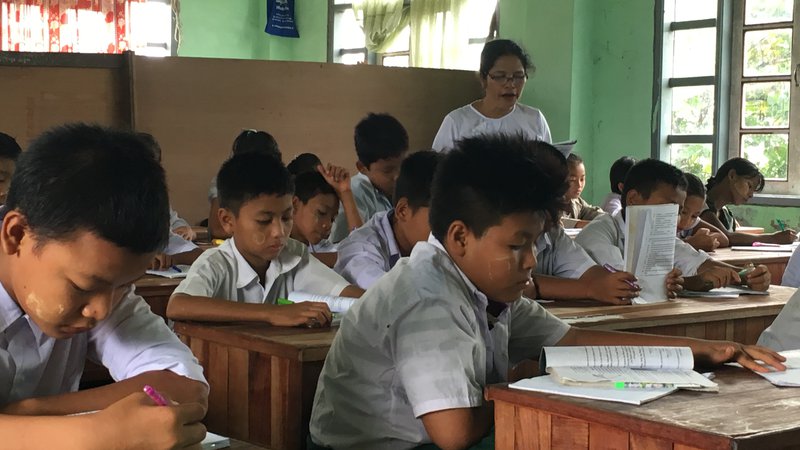 I sit among them offering my own container of fruit and we help ourselves, not bothering with who brought what, but enjoying it all family style. As the school day ends, I bike home and enjoy a brief lull in front of the fan. Soon, I welcome a group of the neighborhood kids into my house and ask them what they want to do today.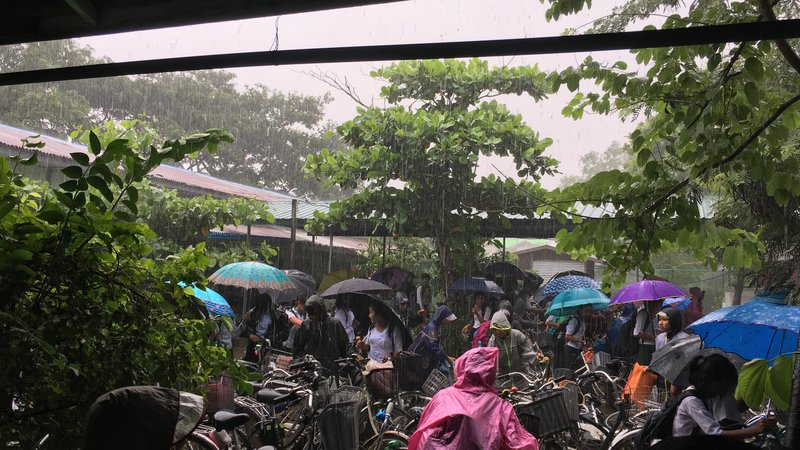 This evening, the decision is a game of UNO, except for one young boy who eagerly flips through my stack of story books. With the sun setting, I send them on home and grab my own book, to read in the relative coolness of my porch.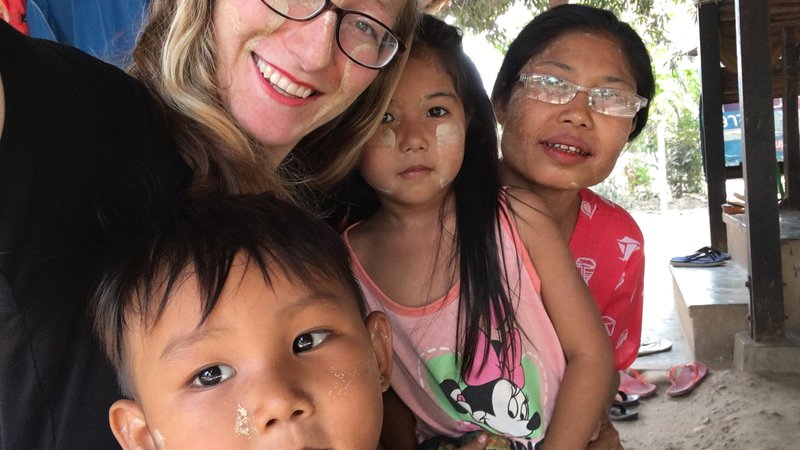 I exchange pleasantries with those passing by and a neighbor comes over to chat and share a small treat with me. Eventually, I tuck myself under the mosquito net and fall asleep to the fan wafting the warm Myanmar air over me.