Helping women in Senegal spread their wings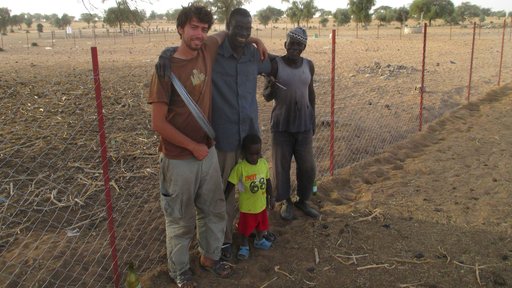 Ian Grosfelt of Interlaken, New York, who recently completed his Peace Corps service in Senegal, spearheaded multiple projects in his host community to equip women with the tools, knowledge and confidence necessary to improve local agriculture. With the help of the Peace Corps Partnership Program (PCPP) – which provides funding for currently serving Volunteers to develop sustainable initiatives through the donations of U.S. citizens – Ian received two grants to facilitate the construction of a local garden and chicken coop beside the women in his Senegalese village.
Two years ago, when he settled into his remote agrarian community, Ian – who served as an agriculture Volunteer – found limited resources at his disposal with no electricity, nearby roads or abundant water supply. Working in such scarce conditions, he applied for two PCPP grants in hopes of gathering enough materials and people to realize these sustainable projects. He eventually accomplished his goal to build a fenced garden, complete with a water basin and new gardening equipment, thanks to a team of 48 Senegalese women.
"It's the project that keeps on giving," said Ian, who graduated from Cornell University in 2013. "We've done soil amendment trainings, organic pesticide trainings, tree nursery trainings, and manure tea trainings."
In addition, as part of a partnership with the non-profit organization World Connect, Ian led workshops on constructing 12 chicken coops for his team of Senegalese women, who all learned to build, paint, and care for their own coops. While working on this project, Ian found that these women exceeded his expectations in their tireless work ethic.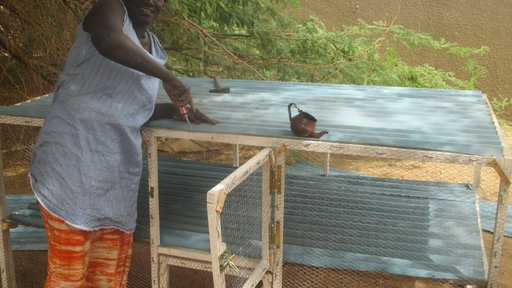 "These women got to the site before I did, insisted on staying late to get things done and are constantly driving the construction forward," Ian said. "I could barely convince them to take a two-hour break for lunch.
"Best of all, our shoptalk involved a lot of women's empowerment discussions and their daughters even came to help and watch their mothers succeed in new roles," he added.
Aside from these projects, Ian has worked to empower young women at a local girls camp in Senegal called Gem Sa Bopp – translating to "Believe in Yourself" in the local dialect – which offers lessons in careers, environment, health, activism and human rights along with other fun activities.
Looking back on his Peace Corps service, Ian believes his work in encouraging Senegalese women to venture into new frontiers has made his time overseas even more worthwhile.
"I can take an experience that I would never have the opportunity to have otherwise and, in return, I can put in good work and justify having the experience," he said. "I would also never have the opportunity to connect and build relationships with the people I have in the way that I have. There is just nothing like this in the world."