Helping fishermen help themselves on the coast of Peru
As I leave my hut in the morning, I see the white sails of fishermen dancing along the horizon; in the afternoon, whales breach less than a mile from shore; and, in the light of the setting sun, I watch seabirds feeding before roosting for the night.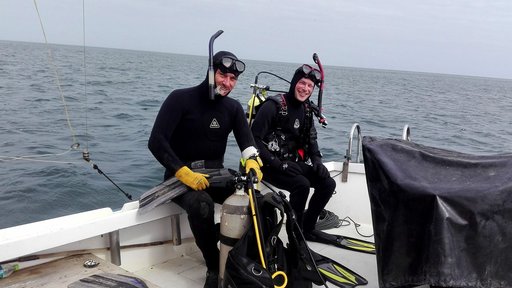 For the past year my home has been on the northern coast of Peru where the Sechura Desert meets the sea.
Some days I spent shore-bound, interviewing fishermen as they bring in their catch — recording their impressions of available species, current environmental conditions and the value of their catch. However, my true work with them has been two other projects: first, supporting a national program to develop a local artisanal fishing cooperative, and second, cataloging local fishing practices so that the art unique to this area of Peru can be recognized as cultural heritage of the entire country — it has a history flowing from the pre-Incan period.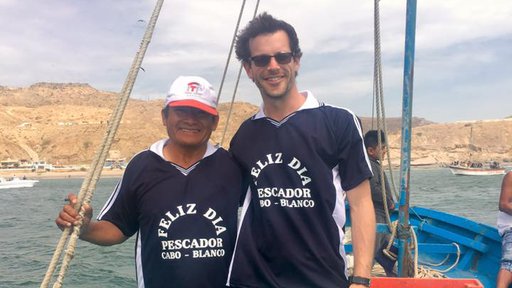 Aboard during my first trip out, I realized that the traditional practice here is sustainable and nearly carbon neutral. From the side of their sailboats fishermen handline to selectively catch certain fish species and sizes. No gas burnt, no bycatch created and locally sourced materials.
More incredible, though, is the size of the fish caught. While sailing with a friend I saw and helped him haul in a 242-pound tuna by hand. That tuna was one of the first sent directly to Lima for the cooperative, quadrupling the income of members.

Beyond my time with the locals, I assisted a team of researchers complete the first catalog of marine species around my community and the simultaneous development of a dive route to attract tourists.
However, the bulk of my time has been in a support role for my socio, Inkaterra Asociacion, drawing on my recent master's degree and experience to help my counterpart form their first set of marine projects while teaching the team how to think about coastal conservation.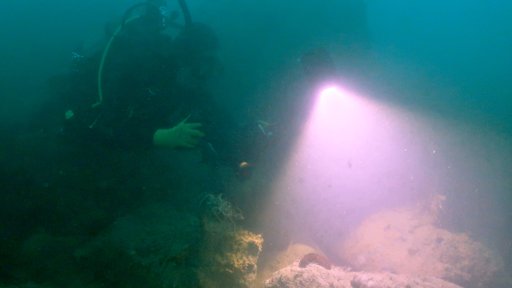 The work of Inkaterra, researchers, local fishermen and other groups like Spondylus, Manos Azules, EcOceanica, Naturaleza y Cultura, and Pacific Adventures is essential in this region of Peru. The oceans here provide nearly 60 percent of fish that Peruvians consume and contain 70 percent of Peru's marine biodiversity with numerous endemic or endangered species. While fishing with my Peruvian friends, I have seen blue whale, humpback, green sea turtles and several species of dolphin. During our dives, we cataloged an incredible mix of tropical and temperate marine species, of which some may be new to science.
Life has blessed me with the opportunity to live here and work alongside passionate people dedicated not only to protecting their environment, but also improving the livelihoods of their compatriots. Artisanal fishing communities in Peru, the source of marine nutrition for the country, are vulnerable to a variety of threats in the short- and long-term. Natural phenomena such as the intensification of El Niño due to climate change, loss of fish and changes in currents due to warming seas make it harder for artisanal fishermen to support their families. Illegal fishing within their waters, indebtedness to fish buyers and the difficulty of access to government resources place these families into nigh inescapable scenarios.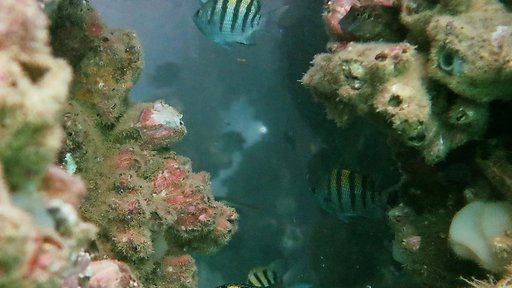 The solutions I aided in over the past year are helping people help themselves. Through providing capacity-building education programs and making connections from the national scale to the local level, nigh inescapable scenarios become problems solvable by those trapped within them.
I have come to understand that service is not measured by projects completed, jobs made, species saved or lives impacted, but by the strength of compassion and depth of understanding created.
My soul-searching year spent embracing the wonders of Peru may not have been enough to see all problems resolved. However, I can say tiller and tack have been shifted enough that now the fishermen of my community sail towards a more just destination.
View all Peace Corps Response openings in Peru
Explore