We capped off my "Help Mamas Earn" project with a closing ceremony including the distribution of diplomas (or "attestations," as they're referred to here) and the delivery of a palm oil processing machine. And suffice it to say, it was a huge success.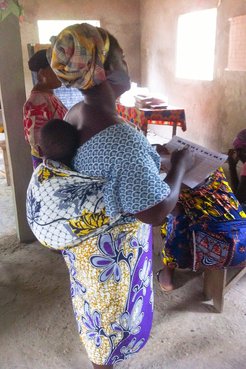 Last year, my local counterpart, Kantos, and I started our "accounting for illiterates" course for 11 members of the Village Savings and Loans Association of my village. 
When you do a grant-funded project, there has to be a training component. You can't just give something away like a new machine. There has to be a transfer of knowledge. That's why we did the accounting training. It was something I saw as a potential need – learning how to better track how much money enters and leaves the household. And sure enough, the demand to learn this skill set was there.

Besides the obligatory transfer of knowledge, there was a more intangible reason for the training: empowerment. Many women are essentially resigned to a second-class life. They did not receive 12 years of schooling – six if they were lucky. Some women told me directly that they don't receive the financial support necessary from their husbands to take care of the family.

My role as a Volunteer is to provide opportunities. It's up to the people themselves to seize and build off those opportunities. In the short-term, the palm oil processing machine will help the mothers as a group make more money so that they can better provide for their families. The added revenue may help to buy more nutritious foods, needed medicines or school supplies.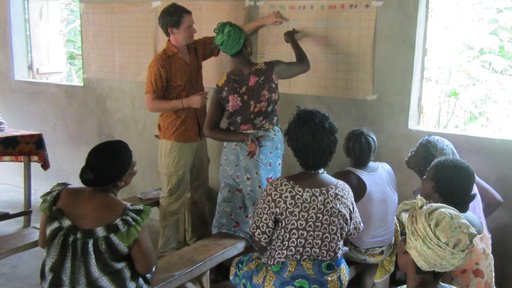 As a long-term impact, perhaps a family is finally lifted out of extreme poverty or maybe a child is able to attend school and become something of him or herself. I don't know what my long-term impact looks like here, and ultimately I'll probably never know. I like to think that if you're here for the right reasons, doing the work you should be doing to help the people who need it the most, the impact over time will be good.  

We completed nine training sessions and by the third or fourth training, I was doing more watching than anything. My role is to be a co-facilitator and to have someone from the community take point on the actual teaching because that's how projects and ideas become sustainable. A few of the women picked up the material immediately and before you knew it, they were teaching the other women in local language and in the teaching style that works best for them.
In the end, 12 women "graduated" from the training, having made their own accounting books ("cahier de caisse") and completed an exam to demonstrate their skills. 
Finally, the big day arrived. The palm oil processing machine arrived early in the day and I think it took everyone by surprise – the women themselves, the kids, some of the men.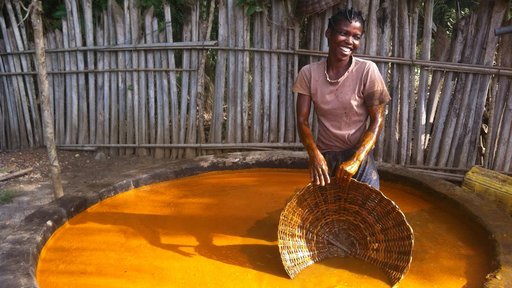 We opened the ceremony under a nice shade tree in a circle with song and dance. My counterpart Kantos served as master of ceremonies and the mechanic led a training on how to properly use the machine. The women were really engaged and asking lots of questions, which was good. 

Additionally, the group will be saving money specifically for the machine – engine oil, repairs, etc. – so that goes to ensuring the machine's sustainability.
After the training and more dancing, the mamas had some kind words for me and I had kind words for them. I distributed the certificates, we took pictures with their certificates and their cahiers, and then it was food time (my personal favorite). 
It was really just a perfect day to cap off a project that went really well. And, of course, I'll be following up to see if women continue to use their accounting skills and to see what changes have occurred with the machine's introduction.

The 27-month long Peace Corps commitment can't be described as anything less than an absolute grind, an ultra-marathon that's constantly challenging your mental endurance and ability to hang tough in the face of such adversity. But when you have days like these, you remember why you decided to take on this pursuit in the first place. 
Days like these remind me that I matter here and that yes, all of this here matters too.