Help a community overseas and get your students interested in geography with open mapping
Last spring, the Peace Corps collaborated on a pilot project to introduce open mapping to students across the U.S. through the World Wise Schools program. 
We trained six educators and 140 middle school students in Washington, DC, Virginia, and Michigan in open mapping using OpenStreetMap.
Students communicated via video chat, phone call, and blog posts with Peace Corps Volunteers overseas, who lead the mapping projects. The mapping program was a resounding success – students and educators valued the opportunity to make a tangible contribution to Peace Corps projects while learning marketable skills such as spatial reasoning, geographic analysis, digital literacy and comprehension of global development issues.
Peace Corps Volunteers and their communities, which previously lacked access to accurate map data of their area, gained more detailed geographic information for use in public health, ecotourism, and education projects.
We're excited to expand this program to educators across the nation, and we hope you will join us in involving your students or student group in contributing to Peace Corps development projects through OpenStreetMap.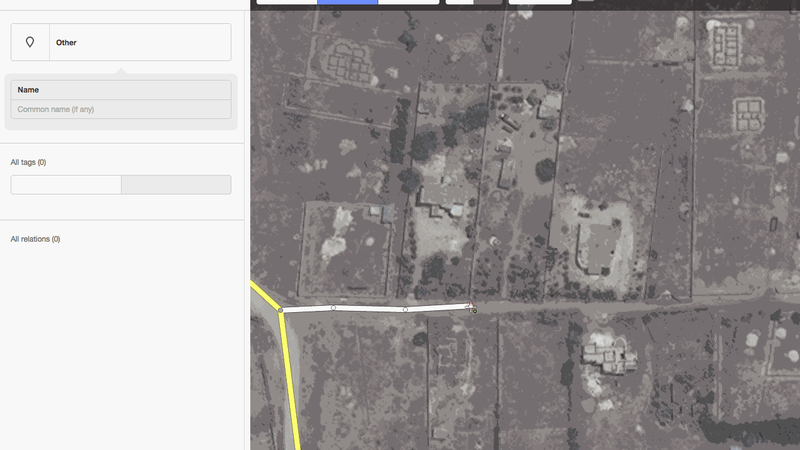 How does OpenStreetMap work and how can U.S. classrooms get involved?
Through the Humanitarian OpenStreetMap Team platform and Peace Corps' Office of Innovation, Peace Corps Volunteers and their communities submit requests for assistance building better base maps -- essentially, basic data about where buildings and roads are located in an area.
Volunteers and their communities use the map data to analyze the effectiveness of malaria prevention campaigns, build dynamic ecotourism maps, teach spatial and digital literacy and help their host agencies better allocate public resources. U.S. students can assist by studying satellite imagery and tracing over buildings and roads.
Contributing data to OpenStreetMap empowers U.S. students to actively participate in the international development process and facilitates an understanding of the host community's human and physical landscape like never before.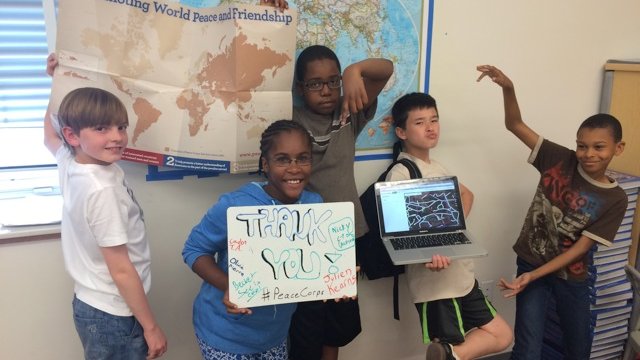 It has been one of my great pleasures as a Peace Corps Innovation Fellow to empower students to contribute to OpenStreetMap through this pilot project. Students map earnestly and eagerly, grateful for the opportunity to have a tangible impact on the larger world.
Students are also incredibly insightful when sharing why they think the world needs OpenStreetMap. I wish this experience for every student, educator, and Peace Corps Volunteer, which is why I am so excited to announce the growth of the World Wise Schools Open Mapping program from a small, local pilot project to a national opportunity for students to improve their spatial reasoning and cross-cultural skills.
We have spent the summer brainstorming ways to welcome educators from across the nation to collaborate on this innovative project with Peace Corps Volunteers and their host communities. We're now inviting middle and high school educators from around the country to join us in contributing to OpenStreetMap and offering your students the opportunity to engage with a Peace Corps Volunteer.
Whether you are an educator or current Peace Corps Volunteer, you can get started by following four easy steps and by sharing this post with your colleagues and peers. We look forward to working with you!