Harnessing the power of Peace Corps to end preventable child and maternal deaths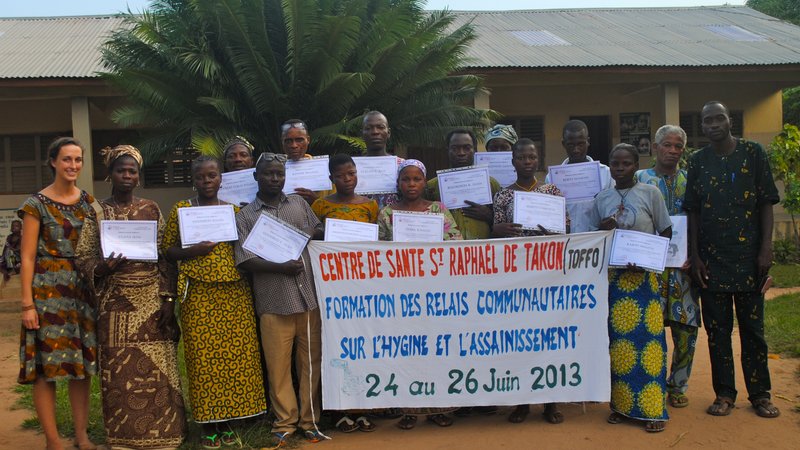 Dec. 11, 2015
Since 1990, extraordinary progress has been made to improve maternal and child health. 
Child deaths have fallen by 48%, maternal deaths have decreased by 45% and 100 million child lives have been spared. This is indeed impressive and certainly warrants a celebration. However, despite such exceptional progress, around the globe 17,000 children under the age of five and 800 mothers die each day. In fact, a woman's risk of dying from childbirth in sub-Saharan Africa is more than 47 times greater than in the United States.
The Peace Corps has been and continues to be very committed to supporting global efforts to improve maternal and child health. Health is one of the agency's largest programming areas, with 24 percent of Volunteers working in health as a primary project and more than 40 posts conducting maternal and child health activities among the most hard to reach populations at the last mile of development. Volunteers strengthen linkages between communities and health facilities to generate demand for and greater utilization of maternal and child health services. They build the capacity of families to recognize danger signs and seek timely care at health facilities. And lastly, Volunteers promote seemingly small, yet powerful actions that lead to improved maternal and child health outcomes.
Volunteers are doing remarkable work, yet, to realize a world where every child lives to celebrate his or her fifth birthday and no woman dies as a result of pregnancy or childbirth, so much remains to be done. This is why I am so pleased to announce an exciting partnership between Peace Corps and USAID centered on ending preventable child and maternal deaths. Over the next five years, this new partnership will enhance Peace Corps' unique and meaningful contribution to improving maternal and child health specifically through the promotion of key "accelerator" behaviors – selected because they have low uptake, yet profoundly impact a major cause of child and/or maternal mortality. Examples of accelerator behaviors include handwashing, early and exclusive breastfeeding, and prompt care seeking for childhood illness. As a result, Peace Corps staff, Volunteers, and their counterparts in select countries in Africa and Asia will be encouraged to further integrate accelerator behaviors into health activities by introducing effective methodologies shown to stimulate behavior change at the community, household and individual level.
Earlier this week, I attended a launch event of this partnership in Washington, D.C.  The event, co-sponsored by USAID, the General Services Administration, and the Peace Corps, showcased exciting new and expanded partnerships that harness the potential of behavior change interventions and rigorous, evidence-based evaluations to improve access to effective, efficient and respectful health services.  As part of the event, I had the pleasure of hearing remarks from returned Peace Corps Volunteer Rachel Leeds who beautifully articulated why Peace Corps is central to ending preventable child and maternal deaths.  She said,
"The Peace Corps has a unique and important role because it offers its volunteers an unparalleled level of intimacy with the volatility and fragility of the communities we are trying to help. We truly experience and empathize with the needs of our beneficiaries. We live the day-to-day, including all the moments that aren't necessarily work-related, or project-driven. Behavior change is a long process, and one that is very gradually negotiated and accomplished over many hours of conversation, or even just sitting, passing the time together. When you don't understand a language, you have to pay more attention to everything else – your actions suddenly become so important. And that's part of what makes a Peace Corps Volunteer so valuable. Some of the best triggers to action are not necessarily the activities we plan. They're all the moments that happen in between. For example, whenever we served food at a meeting or event with my team of community health workers, we had a handwashing station. And even if the meeting was about nutrition or malaria, we all washed our hands together, and those kinds of opportunities are what lead one to fully adopting and promoting a behavior. Not because we met to discuss handwashing, but because we made it a habit."
I am proud of Rachel, and the thousands of Volunteers just like her, that are helping improve the health of women and children everywhere - one family, one community, one country at a time.  I look forward, with much anticipation to the day when we all can joyously celebrate the end of preventable child and maternal deaths.