Happiness is international: Peace Corps Week in Moldova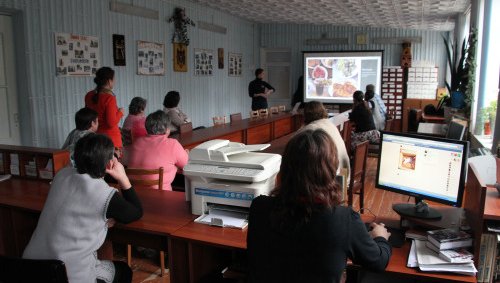 March 14, 2016
The Peace Corps turned 55 years old this year!
We were very excited to mark this in our community in Moldova through Peace Corps Week, which is celebrated internationally February 28 through March 5. Our local celebrations gave us the opportunity to connect with our community in new ways while also highlighting the mission and goals of the Peace Corps. Connecting with Paul D. Coverdell World Wise Schools opportunities helped us and our colleagues participate in the international celebration while teaching about Moldova and its culture.
We are immensely grateful to all our community members and fellow volunteers who made this week happen! We are particularly grateful to our local library who hosted all the events.
Sunday 28 February
Jenny Sayles traveled in to present her films about happiness in Moldova. She spoke about her experiences before and in Moldova as well as the filmmaking process.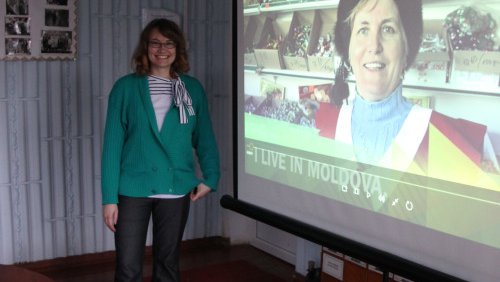 Monday 29 February
Monday afternoon, we hosted an English hour at the library where we screened videos from the Peace Corps Week video contest on Highlighting Happiness. We had a great mix of students from primary school through high school who learned about Peace Corps countries and talked about happiness.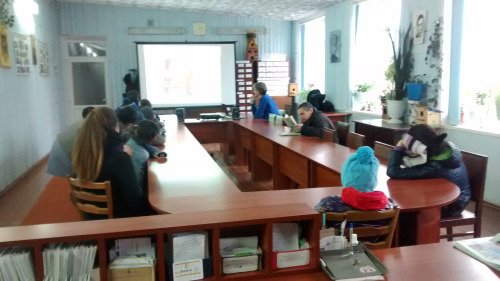 Chris and our Romanian language teacher Mrs. Zinaida Rusnac participated in the Peace Corps Office of the Third Goal webinar on Celebrations.
Watch:
Tuesday 1 March
Rebecca and her health education partner, Mrs. Olga Rotari, and their 5th grade student Ilana V. participated in the Peace Corps Office of the Third Goal webinar Joy of Learning. 
Watch:
Wednesday 2 March
In the afternoon, we hosted a Creative Hour at the library inviting community members to participate in Peace Corps' third goal: Helping Americans learn about other countries and cultures. They were asked to draw or write about something they'd like Americans to know about Moldova.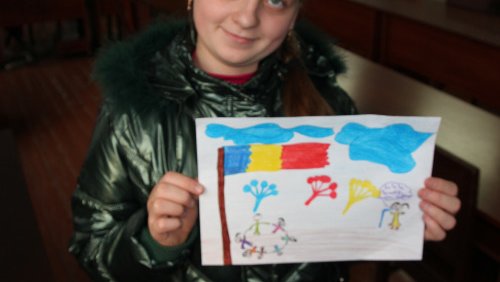 Wednesday evening, Chris and our host mother, who is also Chris' colleague, participated in the Peace Corps Office of the Third Goal webinar Joy of Cooking.
Friday 4 March
Kaya Koban, Megan Atencio, and Israel Collier traveled to our town to present about their lives in America and their experiences in Moldova as Volunteers. We had a lovely conversation about food, culture, holidays, and family with our library community.
Many thanks again to all who helped make this week possible! We greatly enjoyed sharing about Peace Corps' mission and goals as well as work in our country and the world.