Growing myself in Peace Corps Response
For many years I knew that the Peace Corps would be a wonderful experience for me. 
Yet I hesitated. The two-year commitment, in possibly difficult conditions, was more than I was ready to risk. 

Then I heard about Peace Corps Response. As a teacher for many years, in several countries, I should be qualified; six to 12 months felt doable. I applied to serve in Liberia and jumped through hoops in the process — doing medical and other requirements from Haiti where I was living. 
Then I went, to a rural village with no electricity or running water, as a literacy trainer to help teachers in every subject. I am a structured person, and the staff followed irregular schedules and casual attendance. Flexibility is the mantra of the Peace Corps, so I had to find a way. There were class sets of short books in many reading levels. I went into each class, grades one through nine, several times weekly for reading activities.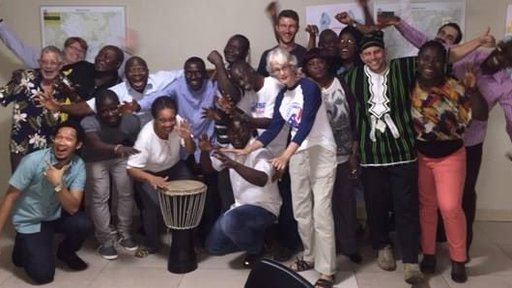 Students were often passive note-takers and so were excited for a new style. I dug deep into my bag of tricks and designed student-centered lessons with lots of interaction. I surprised myself by how much I enjoyed the preparation and activities. 
Near the end of my time, a library in a retrofitted container came. Outside had bright cartoon figures; inside had carpeting and built-in shelves. Books for toddlers to adults were unpacked. I took every student in school to choose a book to do a report on. Even pre-K had to tell me something. Older students wrote letters to thank the organization for the gift. I sent them to that office. 
Even before Liberia, I expected to want another assignment. The difficulties did not change my mind. Rwanda was particularly interesting. I had visited and wanted to return. I was accepted to go to a university to assist faculty and students with English. 

Life was good: electricity almost all the time, usually running water, some internet. The unexpected was to be expected: I was in the mountains, where temperatures were in the 50s and 60s, with no heat or hot water. Since students left for three- to four-month vacations soon after my arrival, my work was sporadic when classes began.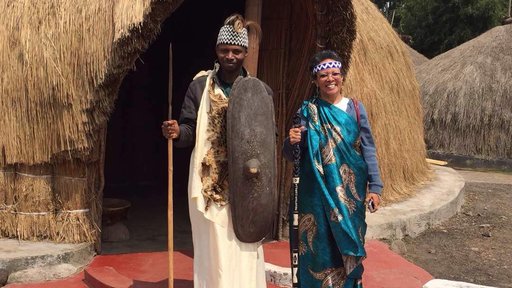 It is the people who always make travel wonderful – Rwanda-ful! While I was disappointed with the impact I had in the classroom, there is a group for whom I believe I brought life-changing differences. They befriended me and we spent much time together. Their English improved tremendously and the conversations opened new perspectives for them. I also learned a lot. 

There was a lot of downtime with no television and little internet, but that felt petty when others lacked food. People were generous, bringing fruit and vegetables from gardens. I did lots of reading. Thank you, Kindle. I was more at peace, free of bills, traffic or a rigid schedule. I knew I went for life lessons, professional and personal ones. Meeting the challenges of teaching was gratifying. I learned I could do well in any environment, especially for a limited time. Reflection and introspection were gifts. I became less judgmental as I understood that I have not walked in the shoes of the one I was criticizing. 
Prior to the Peace Corps, I had gone overseas on my own or with small organizations. The care from the Peace Corps was excellent when I encountered difficulties with my housing and family back home. Some "critters" got into my house. Within hours someone came to put up barriers. When a family emergency came up, the support and fast arrangements were incredible. 
I hope for more years of great opportunities for teaching abroad.