A good fit: A Mexican-American Volunteer serves in Belize
Joining the Peace Corps was a good fit for Natalie Macias because she grew up serving others. 
As a child she volunteered at soup kitchens and went on missions with her church, and during high school she became a Special Olympics buddy.
"I came from a family of educators who were dedicated to service, and giving back was always important while growing up," Macias said.
After earning a bachelor's degree in kinesiology from San Francisco State University, Macias was well prepared to serve as a health Volunteer in a small Belizean town near the Mexican border. Her focus on getting to know and understand her community made her a highly effective Volunteer.
Macias's main project was helping teachers in local schools implement a health curriculum developed by the Ministry of Education. Using feedback from a teacher survey, Macias and other Volunteers revised the curriculum to address teacher needs and concerns.
"We wrote a complementary curriculum that was much simpler and more accessible, and didn't require teachers to use as many materials," Macias said.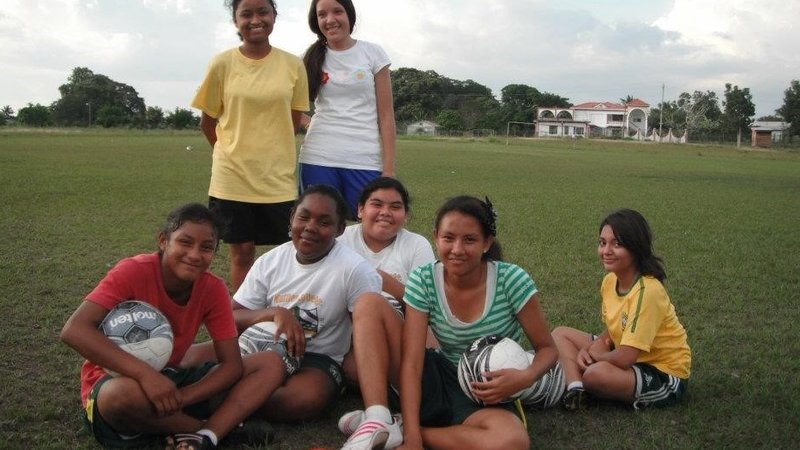 Community needs were also the driving force behind a large project Macias took on during her second year of service. Macias got to know teachers in a small village while giving a series of workshops. She learned of the need for a preschool in the village, and ended up securing a very large grant to build it. Not only that, but she became the project manager.
"I hired a contractor, electrician, and plumber, and bought lumber. I also made sure to involve the people in the village," Macias said. "We had monthly meetings, and community members painted the building and furniture. When it was completed, we had a big inauguration with the Minister of Education, U.S. ambassador's wife, and country director in attendance."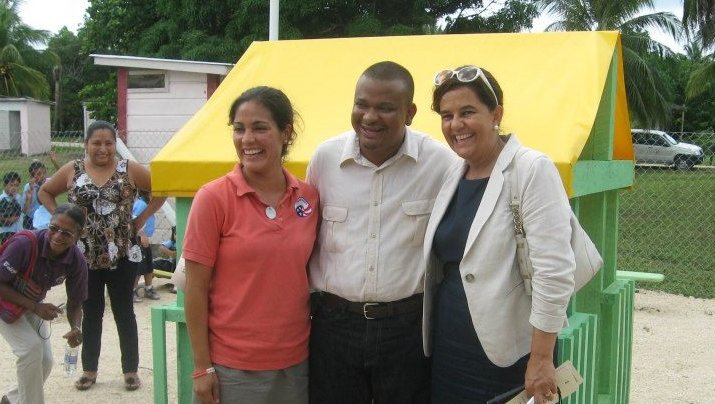 While she had many successes in the community at large, Macias also made a difference on a more personal level. Eating dinner with her host family in Belize, Macias always chose water instead of cola as a beverage. Her host father asked why.
"I said, 'It's healthier because there's no sugar in it.' Diabetes is a big problem in Belize," Macias said. "After that, he made sure his sons were drinking water at dinner. My behavior had a direct impact on his decisions."
Bolstered by her desire to serve and concern for her community, Macias had a substantial impact in her community. Her Mexican heritage and looks also helped her fit in easily in Belize.
"In Belize, a lot of people thought I was from there until I opened my mouth and my accent gave me away," Macias recalled. "It definitely helped me."
When she returned to the U.S., Macias continued down the path of health education and service.
"My graduate work was in behavioral health, looking at how social determinants, such as background, race, ethnicity, economic status, or religion, affect health," Macias said. "Basically, all the qualitative stuff I was doing in Peace Corps is what I went on to study."
Macias received an M.S. in behavioral health from University of San Francisco (USF), and currently works as the assistant director for health promotion services at USF. As she has moved through Peace Corps to graduate studies and professional life, Macias has found health and service to be a great fit.