Giving Dominican women the help my mother never had
I applied to the Peace Corps thinking about my mom, who has always been a source of inspiration to me.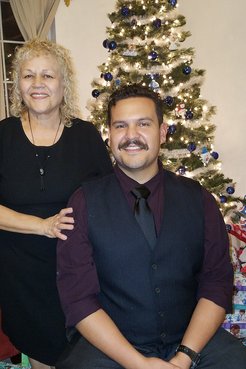 She grew up very poor in Mexico and often had only one meal a day to keep her going. She would wake up very early in the morning and have a small breakfast, or none at all, before her four-mile walk to school. At school she would be lucky to have a small snack. Then she would walk home, do her chores and homework, and, finally, have a thin bowl of soup for dinner. Her personal struggles over the years are still unimaginable to me.
My mom would tell us kids that she dreamed of being a teacher when she was a child. As life happened, though, things got in the way. She had children, got married, and moved around. She took jobs to keep her children fed and blissfully unaware of their socioeconomic status. Yet she never gave up her dream of being a teacher. Then, in her late thirties she went back to school. It took a few years, but she was able to fulfill her dream. She is now a Spanish teacher at a high school in my home state of Nevada. Teaching is her passion. 
I like to think that no matter the situation, people will always be able to succeed if they want to. But I know that is not true. Some people will always have to struggle just to survive, while others may eventually make their lives a little better with hard work and good luck. Now that I am older and have an education, I think about my mom's experience as a child. What if someone had helped her in some way, just a little bit, when she was suffering? That is why I joined the Peace Corps — to provide a little help, share some of my wisdom and hopefully help someone on their way to a better life.
My biggest success as a community economic development Volunteer in the Dominican Republic has been helping a woman named Lily, a single mother of two and a dedicated member of our coconut oil association. The purpose of this mostly women's organization is to improve the quality of life in our community.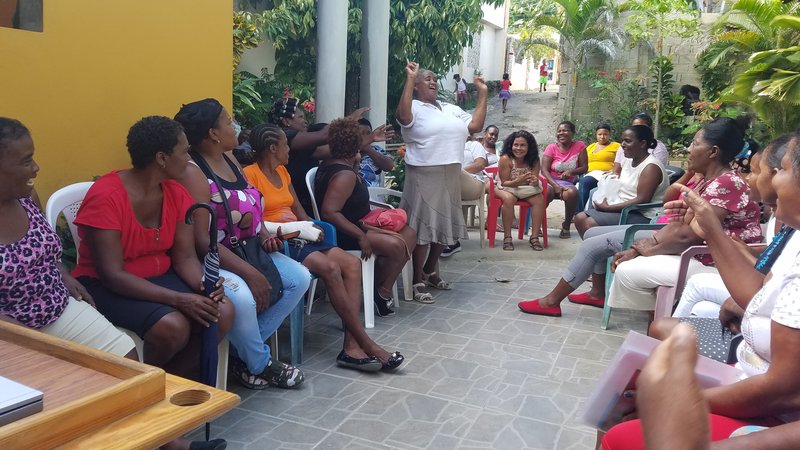 I knew at the start of my service that I did not want to carry out any initiatives without the help of someone in town. Before I knew it, Lily became that person. I won't go to any meeting or event without someone from our group by my side, and Lily is the one who always comes along. At first I did most of the talking and only asked her to say a few words because she didn't like speaking in public. But now our roles are reversed, and Lily takes the lead when questions came up at gatherings; I only jump in when needed.
We now brainstorm ideas, and plan meetings and lessons together. She always encourages other members to be more active and knows the right people to ask for help. Lily is smart, driven, caring, and empathetic, which makes her a natural leader. She just needed a little help to become everything she was capable of being. She had a small role in the association before I arrived but I am proud to say that now she is in charge of our youth group and an integral part of all that we do.