Getting to know your neighbors: business, science, and technology in Mexico
Beyond the work of improving the tech-transfer process, I came to value the daily exchange of ideas, concepts, and cultural norms with management, researchers, and students.
When I was offered the opportunity in the summer of 2017 to become a Peace Corps Response Volunteer at a biotechnology center in Mexico, I was excited and uncertain.
My excitement was two-fold. First, I was elated about the opportunity to leverage my experience and skills in technology and business development to provide valuable advice to my counterparts. Second, I felt strongly that there was a need for improved mutual understanding and outreach between U.S. and Mexican citizens. In my Peace Corps Response position, I would have a chance to work hand-in-hand with talented Mexican colleagues on developing scientific and technological discoveries that could help people from both countries.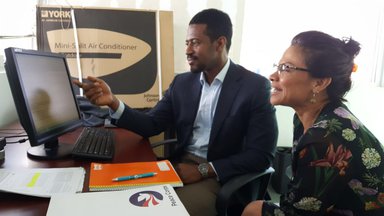 My uncertainty was around whether leaving my job as a midcareer professional to become a Volunteer was the right financial decision. After all, I had lived and worked abroad before. So would this really be any different? Needless to say, I pushed past my hesitations, made the leap, and didn't look back.
My assigned site was the Centro de Investigación y Asistencia en Tecnología y Diseño del Estado de Jalisco, A.C. (CIATEJ), a public biotech research center headquartered in Guadalajara and with three satellite campuses in other areas of the country. I was asked to advise CIATEJ on methods to improve their technology transfer process, which would help with some exciting innovations in development — from vaccines to 3D printing.
In research institutions and universities, technology transfer (tech transfer for short) is the process of transferring inventions and discoveries made by researchers to another person or company so they can be used to develop products or services. Many of the products and services that benefit our day-to-day lives were started through the tech-transfer process. Cancer treatments, medical devices, vaccines, Gatorade, the internet, Google, and programming languages like MATLAB and Scala are just a few of the recognizable successes of tech transfer.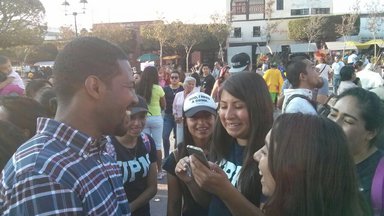 When I started at the center, I began by speaking with researchers and staff about how the tech-transfer process worked and discussed their doubts and the problems they were facing. I focused on building knowledge capacity across the organization, improving data efficiency in decision-making, and finding ways to improve private-sector engagement. Each week brought a series of new challenges, successes, and some temporary setbacks. Beyond the work of improving the tech-transfer process, I came to value the daily exchange of ideas, concepts, and cultural norms I had with management, researchers, and students. I also participated in the NoBI program, which was my most rewarding professional experience.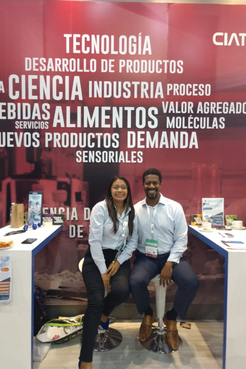 NoBI is an experimental education program in Mexico designed for university and government center researchers and students to learn about entrepreneurship, market challenges, and industry needs by evaluating the commercial viability of their research discoveries. NoBI was created as a parallel program to the National Science Foundation's Innovation Corps (I-Corps) program in the U.S. Both programs use the lean startup concept from Silicon Valley, wherein teams validate a business model of their innovation by engaging in 100 industry interviews.
I was asked to join a NoBI team from CIATEJ as a business mentor. The team consisted of a food technology researcher and two of his students. This researcher had developed an innovative technological method and process of using certain beans to produce healthier alternatives to existing food ingredients. His team was interested in seeing the technology's commercial viability.
Over the course of two months, we traveled across Mexico to interview over 100 industry professionals, potential customers, and business executives about their preferences and pain points. Every week, I would guide a whiteboard session where we discussed the insights we'd gathered from previous interviews and talk about how to iterate the team's business model. During this process, I learned as much from the team about the chemical composition of beans and their historical importance to Mexico's agriculture sector as they learned from me about business concepts.
In the end, the NoBI process enabled the research team to tailor their research in a way that would be profoundly beneficial, not only to industry, but also for society.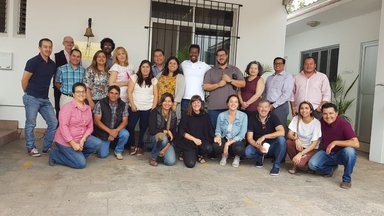 Overall, while I did encounter some tough challenges at site, I can truly say — without reservation — that my Peace Corps experience in Mexico was beyond worth it. With the friendships, exchanges of ideas, and the endless opportunities to explore a culturally rich country, I felt privileged to experience a side of our southern neighbor that many Americans don't get to see or hear enough about.
This post is dedicated to all the local Mexican staff, both current and former, at Peace Corps Mexico headquarters in Querétaro. Thank you for your unwavering dedication, warmth and wisdom.
---