Gardening from the ground up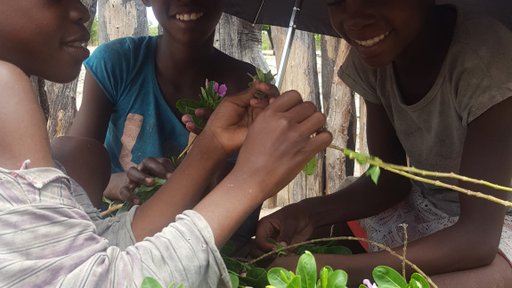 In my early 20s, I shared a garden plot with a few colleagues. It took a while to realize I cared more about hot compost and blossom rot and sweet potato curing than the average working young adult. I was captivated by sustainable gardening. Although, back then, I didn't know sustainable was more than not using chemicals and pesticides.
After returning back to school, I dabbled in home gardening. Bone meal and trellises and garden gloves and worm casing and lady bugs — I soon realized I was spending a lot of money for a tiny harvest.
Here's one thing the United States has wrong about gardening:
You don't have to spend a lot of money to grow a garden.

We rely on fancy tools, seeds and fertilizers, which make gardening expensive. Many times we take on a backyard garden as if it's a commercial farm. We start too big. And then our gardens fail. 

Enter the idea of permagardening. Simple and teachable methods to link nutrition and agriculture which can be implemented anywhere around the world.
Upon returning to site after a Peace Corps permagardening workshop, I was on a mission to get serious about our household garden. I knew that this would require some help from my host family. So, I gathered my host siblings.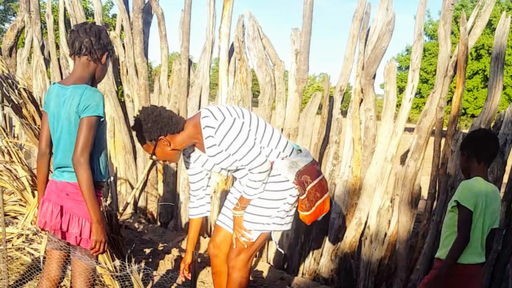 The type of permagardening technique we used is called double digging. Double digging not only breaks up the top soil but increases the ability for the soil to hold water as well as adds air to the soil.

I use the term 'soil' loosely because what we are dealing with here in northern Namibia is sand. Sand lacks essential nutrients for plants to grow; therefore, many plants cannot thrive in sand. During the hottest portion of the day, sand can increase in temperature to about 120 degrees Fahrenheit. Not an ideal environment for a garden.
This is where science and knowing your environment comes in.
Our biggest task was to improve our soil and we didn't have to leave the homestead to find all the right materials to do so.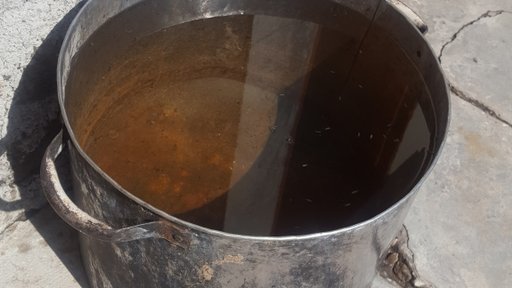 Carbon: Charcoal, brown leaves
Nitrogen: Chicken manure, coffee grounds, green leaves
Microbes: Goat manure, cow manure
Egg shells (calcium)
Wood ash (minerals)
Healthy doses of carbon, nitrogen, microbes, as well as calcium, will change the sand into soil over time. This will make a soil rich in organic compounds needed to grow a healthy, sustainable garden.
Cost: Nothing (Except some time and hardwork).
My host siblings are thrilled and eager to assist in beginning and maintaining our garden. They have even started growing mango seeds to plant in the garden, although I remind them our garden may be too small for a tree.
---