From Peace Corps Volunteer to the Foreign Service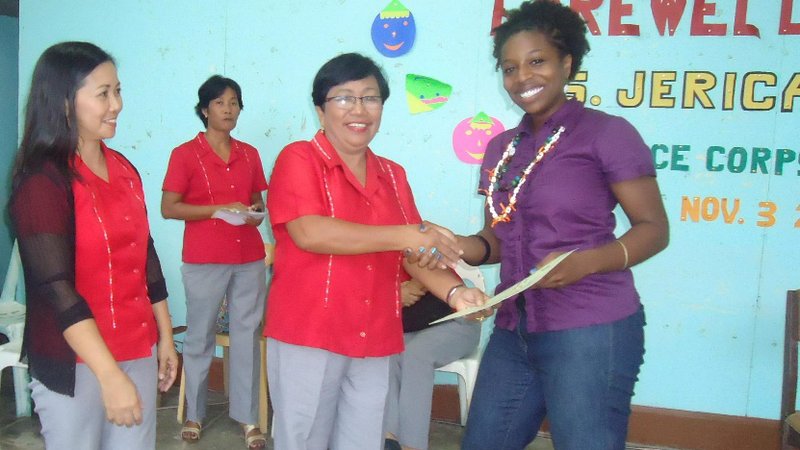 Feb. 17, 2016
Peace Corps prepared Jerica Ward for her career in international service – so much so that she will enter the Foreign Service in the fall of this year to begin her work as a U.S. diplomat.
But when serving as an Education Volunteer in the Philippines, from 2009-11, Ward was only just beginning to understand her passion for international service, the work it entails and the challenges she would face. 
"In August 2009, I became the first person in my family to go overseas," Ward said. "Throughout my tenure as a Peace Corps Education Volunteer, I worked with various USAID projects, a United Nations HIV/AIDS initiative, taught in high schools, universities, out-of-school youth programs and became fluent in Tagalog. Through this work, I learned that I was skilled in project development." 
Ward received her bachelor's degree in international studies and Spanish from Cedarville University in 2009. After completing her service in 2011, Ward returned to Baltimore to work as a State of Maryland Refugee Employment Training Program Manager, and is currently enrolled in her second year at Texas A&M University, pursuing her master's degree in international studies, economic development and public administration. She is also a 2014 Pickering Foreign Affairs Fellow and Robertson Foundation for Government Fellow. In the summer of 2015, Ward also interned at the state department as a Philippines desk officer.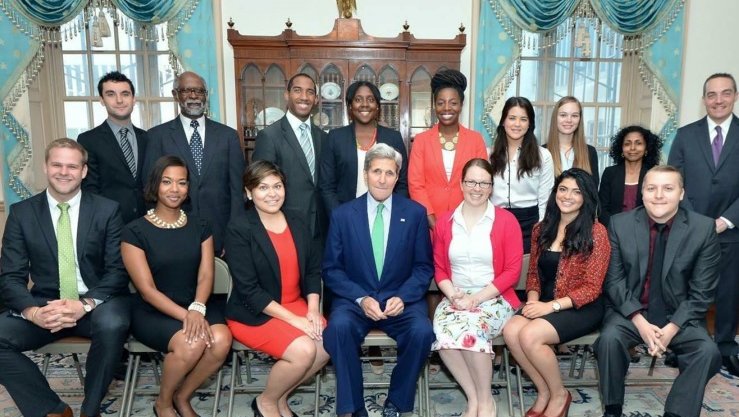 When she first arrived to her site in the Philippines, Ward had many ideas on sustainability to improve her community's way of life. After hours of talking with one of her instructors, she came to the realization that nothing could be done unless she was truly and fully immersed into her community. "My co-teacher told me that nothing was going to work unless I took the time to get to know the community and its members," Ward said. "I remember looking at her stunned, with sweat from the hot Philippine sun glistening on my face. She said, 'Do nothing for the next three months but learn, and love this community. You'll see what happens,' she said with a smile."
From there, Ward became immersed into her service and community, and a year into her service she met a local woman who dreamed of building a high school library for the youth. Together, they created a team and raised thousands of U.S. dollars from grants, secured 40,000 pieces of books and materials and raised thousands of pesos to help run the library. The library increased student readership and also became a community resource for the youth. 
After the creation of the library, Ward and her community saw a need for an elementary outreach program in partnership with the Girl Scouts of the Philippines. 
"At one of the Girl Scouts events, we had each girl write down negative things that people had said about them in their lives," Ward reflected. "We then had them tear the pieces of paper apart to represent that what people said to bring us down was not true. We are not defeated, we are powerful." 
But Ward herself faced similar obstacles that she taught the local youth to overcome. Serving as an African American woman, Ward used her perspective and experiences to educate her community about African American women. With her role as an educator and respected member of her community, she used her role to break down the stigmas that many have about African Americans. 
"Serving as a dark-skinned African American woman in the Peace Corps opened my eyes to the impact of colonization in Asia," Ward said. "The consistent negative media portrayal of dark skinned individuals provided me with an opportunity to speak about the importance of being an African American. My African American director and African American ambassador were great role models." 
Community members often touched Ward's hair, and she continued to find small opportunities to educate them about race and media misrepresentation. Her Peace Corps director was impressed with number of various projects she initiated in her community and encouraged her to purse an international career. 
"In the local community, I partnered with the Girl Scouts of the Philippines to cover topics of race and women empowerment," Ward said. "I would write songs in the local language on the beauty of diversity and sing them on the local radio, and through learning the local language and the history of racism in the Philippines, I used my platform to engage in conversations on race and the benefits of diversity." 
Sign up for emails with information about RPCV career events, resources, and jobs.
Sign up