From PCV to PCRV: Tourism in the Armenian Caucasus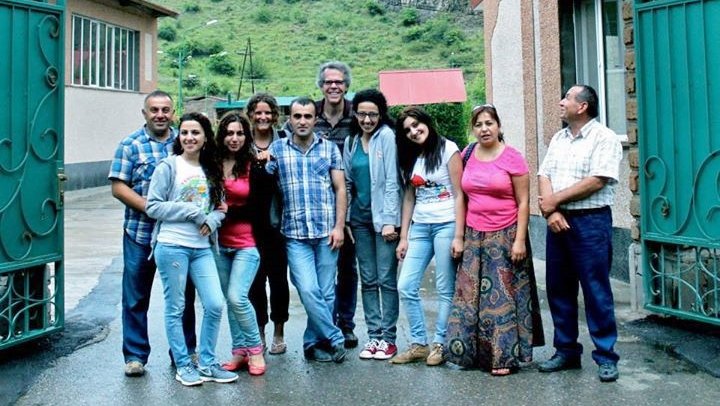 Jan. 14, 2015
In international development circles, tourism is hot. 
More than one billion people traveled internationally in 2013, accounting for nine percent of global GDP and one in every 11 jobs worldwide. For development professionals in developing countries where there are marketable tourism assets, these numbers should make you smile.
As a Community and Youth Development volunteer in Armenia, I was assigned to an established NGO in the south of the country, where projects include rural development, youth summer camps, rural community centers and peace-building activities for young people from Armenia and Georgia. My role was to help the NGO be more effective both internally and externally. What I found was a very well-run NGO in a community desperately in need of jobs... and no activity focusing on tourism.
With incredibly stunning landscape covered by rugged mountains and valleys formed by eons of erosion, southern Armenia offers hiking opportunities, biking, camping, horseback riding and rock climbing, all made extremely hospitable by local people.
Yet there was very little tourism development.
Of course, some tourists would come, making the 2.5-hour trek from capital city Yerevan in large, air-conditioned buses. After touring the 1000-year-old Noravank monastery complex, tourists turned around to head back to Yerevan, spending little money and supporting few jobs during their fleeting visits.
Peace Corps' Community and Youth Development program thankfully gave me substantial latitude to take on interesting secondary projects and though it was not my primary assignment, tourism development became one of my key focal points. But what might seem like an obvious development idea is not without its challenges.
After the collapse of the Soviet Union, Armenia went into a tailspin. Businesses were looted, corruption moved in and for many people, particularly in villages, being able to heat the house in winter and feed the family became everyday concerns.
Fast forward to today and you'll find Armenia a stable country with a welcoming population and an amazing opportunity to develop tourism beyond the very European-feeling capital city into the rural countryside. The main problem is that so few people know anything about Armenia.
Where to start?
After discussing the situation with locals and professionals, we decided the best first project was to train a handful of locals to work as professional tour guides. Few, if any, local residents were proficient as legitimate guides, so most tour groups brought in guides from Yerevan. We received a small grant from USAID and we were off!
As a result of this small project, my NGO decided to develop a tourism program and hire a full-time program manager. We also integrated the NGO's volunteer program into the program whereby youth in the community, often with few job prospects, received the opportunity to do short-term volunteer work, receive a professional letter of recommendation (a requirement to gain employment elsewhere) and potentially be hired by the NGO if the need existed -- and the need always seems to exist.
Tourism also requires English language skills. The American University of Armenia recognized the potential of our program and started offering English language courses to locals through its extension program. This has recently expanded to include courses in business that focus on tourism-related topics. Students are local B&B owners, cafe owners, taxi drivers and such.
We also forged relationships with a number of national and international organizations that see the potential of tourism. World Bank began a project to develop tourism in south Armenia. The Armenian Monuments Awareness Project (AMAP), a decade-old NGO based in Yerevan, has also been increasingly active in tourism. The Homeland Development Initiative Foundation (HDIF) started moving into tourism development in addition to its work supporting women who live in villages and make wonderful souvenirs and handicrafts.
As my 27-month service wound down, I started looking for ways to continue this work. Luckily, through networking and meeting all the organizations working in this sphere (Armenia is a small country, after all), the AMAP organization was looking for someone to help inventory rural B&B's, cafe's and rural arts and crafts producers for their Black Sea Silk Road project (a regional tourism effort that links Armenia with Georgia, Turkey and Greece).
I proposed to AMAP that my NGO would be a perfect fit for this work and that I could work with them as a Peace Corps Response Volunteer (PCRV). As a result, I was brought into AMAP as a PCRV (their first engagement with Peace Corps) and, along with my now-former NGO's tourism program manager, we completed the first inventory of rural tourist businesses. Next, we are expanding into a new project that works with tour operators to develop tour packages that focus on the rural sites we have inventoried.
The (sustainable) results of this are a new tourism program at my former NGO that focuses on rural tourism development, a new program at AMAP that links Armenian tourist sites with the international traveler and an opportunity for me to continue my work with the Peace Corps.
The next steps are to wean these programs off of international aid organization funding and onto a more sustainable, regional and national government funding scheme. This last bit will prove most challenging, but Peace Corps Volunteers are always up to the challenge.