From misidentified to finding myself in Lesotho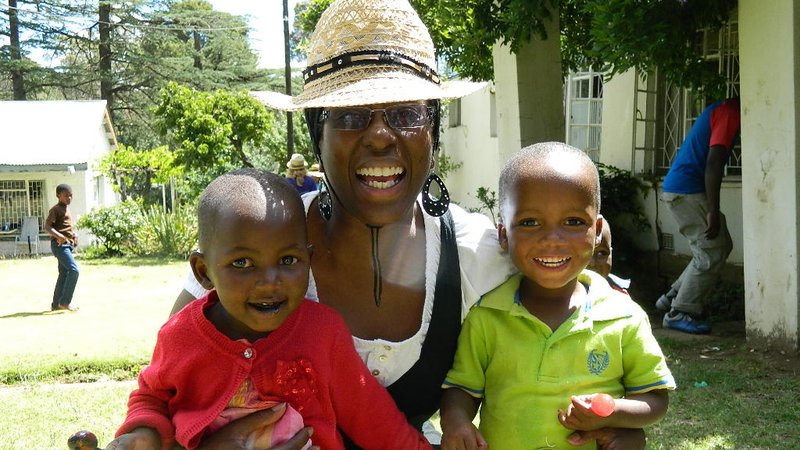 March 4, 2016
One of the most difficult experiences for me during my Peace Corps service was being in the presence of locals who thought I was Basotho. 
You see, I am an African-American, and I was selected to serve in the small African country of Lesotho, near the southern tip of the continent.
My first experience with misidentification came during training. In Peace Corps Lesotho, you live with a host family for approximately three months. Your family teaches you to cook, bathe, fetch water and do other household chores, while the training staff teaches you language, safety and security, and integration, among other essential living requirements. Local host families are also instructed in what to expect from a visiting American.
I had been in Lesotho less than a few weeks when this encounter took place. A funeral for a prominent member of the village was scheduled for the coming Saturday. Many people were traveling far and wide to attend.
When I arrived home from classes that day, there was a very old man at the homestead. I was told he was a family member and was here to attend the upcoming funeral. Since he no longer lived in the village, he had no idea what a Peace Corps Volunteer was.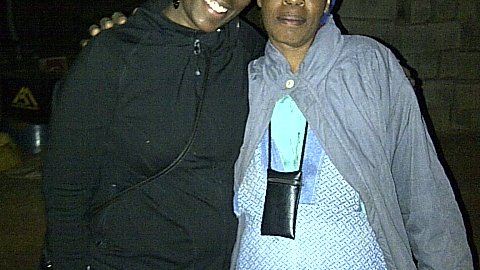 As is customary for a Volunteer, I began greeting him with my newly learned Sesotho phrases. Sesotho is the first language of the Basotho. After completing the greeting, and exhausting my Sesotho knowledge, I begin to speak with my host mother very slowly in English, to help her to also learn my language and to better understand me.
Immediately, the old man started yelling at me to "Speak Sesotho! Speak Sesotho!" Startled, I looked over at my host mother. She addressed this old man in Sesotho, explaining that I was from America and did not speak Sesotho. The man wasn't buying it. He insisted that I was Basotho and should only speak Sesotho. He was very angry. All I could do to escape his wrath was to retreat to my room. I hid from him the remainder of the week.
This type of confrontation became commonplace during my 27-month stay in the Mountain Kingdom; be it walking the streets, visiting a friend, shopping, at the taxi rank or in a taxi, I was expected to speak and understand Sesotho fluently. (I once had a taxi conductor refuse to accept my money because I did not respond to him in Sesotho.)
I must admit that from the very beginning I felt a kindred spirit with the Basotho. I studied their history before I arrived and as much as I could during my stay. I know that they are a very proud people, dedicated to their heritage and their culture. Legend has it that their tiny country was preserved after fighting off the Boers with sticks and rocks. They became my friends and my family away from home.  I love their country, and I love them.
I returned to America in July 2014 and I feel as though I am finally adjusted to the American way of life again. Recently I had the DNA of my mother and father tested. After much anticipation, my mother's test results arrived.
I am 3 percent Basotho after all.
Sorry, old man. You were right.