From IT to the Peace Corps: A two-year wait pays off
When I turned 50, I was determined to start a new chapter in life. I had been working with IBM for over 25 years, and I wanted to do something different. I wanted to do something that would connect me with other cultures and provide opportunities for shared experiences.
In February 2020, I was searching the internet for opportunities to learn Spanish in Costa Rica when a Peace Corps Community Economic Development position surfaced. The project description aligned perfectly with my purpose in life, so I applied.
I was interviewed for the position in Costa Rica in February 2020, but almost immediately Peace Corps Volunteers around the world were evacuated due to the pandemic. I continued my work at IBM. In 2021, I was offered a position in Peru, but nothing materialized. After many months of silence, in January of 2022 I received and accepted an invitation for a Community Economic Development position in Paraguay. During my long wait, Bay Area Recruiter Kerry Carmichael was incredibly supportive. Without his help, I would not have persevered in my Peace Corps journey.
I was born in India to Bengali parents. My family emphasized academics, so I completed my bachelor's degree in math at Delhi University and earned two master's degrees in math and computer applications at the Indian Institute of Technology Delhi.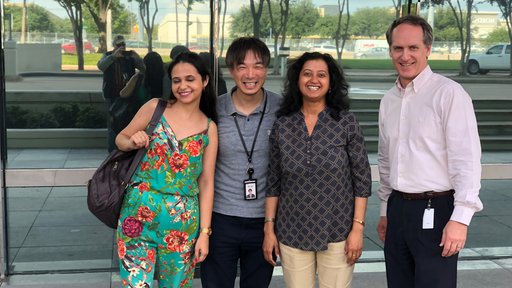 I was hired by IBM India in 1995. The job changed the course of my life. As an employee of IBM, I came to the U.S. to work on a six-month project as a senior software engineer. As a city girl from India, I did not experience culture shock at all living in the cosmopolitan Bay Area. I also loved the work environment in Silicon Valley, which was less hierarchical than in India.
I've now lived in the U.S. for more than a quarter century. In that time, I've had a variety of professional experiences working with clients from many industries. Over the years, like many immigrants, I have journeyed through the process of getting an H1 visa, a green card and, eventually, American citizenship. In my free time, I became an avid hiker and solo traveler.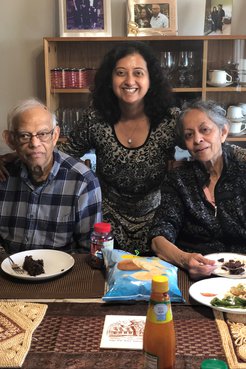 Throughout my life, I've volunteered in many activities. I helped senior citizens with computer problems, run errands for them, or just hung out and chatted with them. I've held charitable art shows in my home and mentored people looking for jobs. As an IBM employee, I also participated in volunteer opportunities related to STEM education and environmental restoration. Volunteering is very satisfying to me. Applying to the Peace Corps was a natural outgrowth of my lifelong involvement in service.
I am looking forward to being part of my new community in Paraguay. As an immigrant and avid traveler, I have an ability to adapt to new cultures. I also bring many skills from my long career in IT, including entrepreneurial, leadership, and computer skills. I am eager to work alongside local women and youth to develop income-generating ideas.
I'm over 50, but I don't consider myself old. As the saying goes, age is just a number, and it doesn't matter if you don't let it. I feel confident because I have many years of experience that I will dedicate to projects with my Paraguayan community.
For older Americans who are considering service, do not fear. Age is not a barrier. If you are healthy, use this time of your life to give back. There's no greater joy than this. People in IT have much to offer in this world where digitization is becoming more and more important. And there's no better organization than Peace Corps to help you achieve these goals, with its long history of service around the world.
Connect with a local recruiter who can support you and help you overcome any fears you may have.