Friendships, possibilities and beauty in the Rainbow Nation
On July 12, 2012, George Nishikawa began his Peace Corps service as an education Volunteer in South Africa.
Often referred to as the Rainbow Nation – a term coined to encapsulate the country's post-apartheid unity and democracy – South Africa has welcomed over 1,200 Peace Corps Volunteers since 1961.
Now in his third year of service, Nishikawa lives and works in a rural community in the province of Kwa-Zulu Natal, where he teaches seventh grade math and science and trains incoming Peace Corps Volunteers.
Nishikawa's first two years of service were spent in a more urban community, where he taught English and math. He was also busy with secondary projects, including: founding a gardening cooperative, coaching a successful debate team, and creating a functional library with over 1,000 books that he hopes "will contribute to long-term English fluency."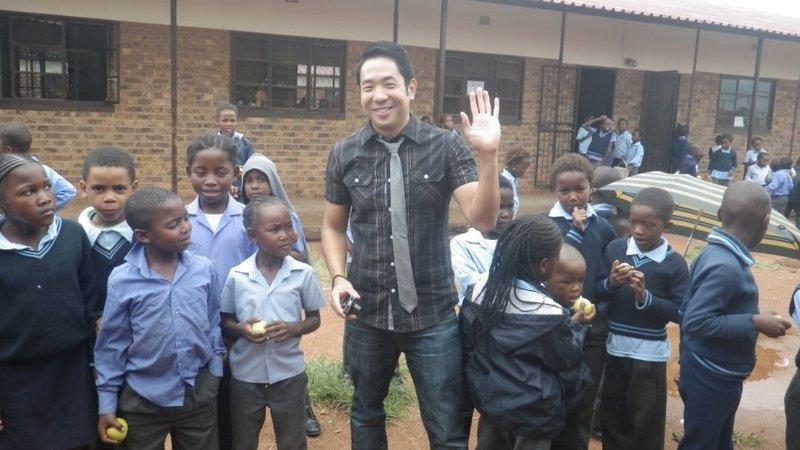 Nishikawa is a graduate of the University of California, San Diego and holds a bachelor's degree in microbiology. Joining the Peace Corps has been on his mind since childhood, he says, because of his family's involvement with the agency. With three uncles and one cousin who are returned Volunteers, Nishikawa is the fifth member of his family to serve in the Peace Corps.
Nishikawa says South Africa is a beautiful place to live and work. His favorite place to visit is Kruger National Park, a wildlife habitat famous for its impressive number of species. He was lucky enough to spot all of Africa's greatest wild animals, also known as the "Big Five" (leopard, lion, elephant, buffalo and rhinoceros).
"The natural beauty in South Africa is pretty astounding," Nishikawa said.
He says South Africa also offers delicious cuisine, especially for meat eaters. Braiis or barbecues are frequent events and often feature one of his favorites, called boerwors, which translates to "farmer sausage" in Afrikaans, a local language.
Nishikawa explains that the resources available for Peace Corps Volunteers make South Africa unique.
"There are schools with computer labs and libraries… a Volunteer can do so much good work."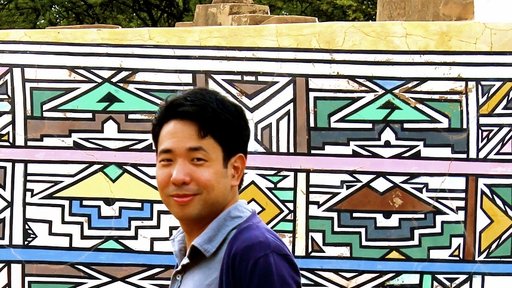 With advances in technology in South Africa, he has been able to call home regularly and keep in contact with friends back home as well as other Volunteers, which has been an unexpected perk for Nishikawa.
There are many welcoming qualities about the Rainbow Nation, but Nishikawa found his peace by pouring himself into his community.
"I really enjoy feeling like a staple in the community and helping people on the most basic and personal level," Nishikawa said. "Knowing everyone and them knowing me – it's a great feeling."
Fostering friendships within his community has been especially rewarding for Nishikawa. He even had the opportunity to mentor a friend, who recently graduated from the University of Pretoria and secured what he calls a great job.
"They always talk about the difference you made in someone's life, and he is one of them," Nishikawa said.
As his service comes to a close, Nishikawa feels fortunate about his experiences as a Volunteer.
"The personal changes I have experienced and the insights I have gained have been very valuable," Nishikawa said. "I am definitely not the same person I was when I left. I am more patient, understanding, fearless, and have an even clearer understanding of my purpose in life."
Curious to learn more? Explore the World Wise Schools resources on this topic.
Explore