Five Ways the Peace Corps is Unlocking Potential in the Pacific Islands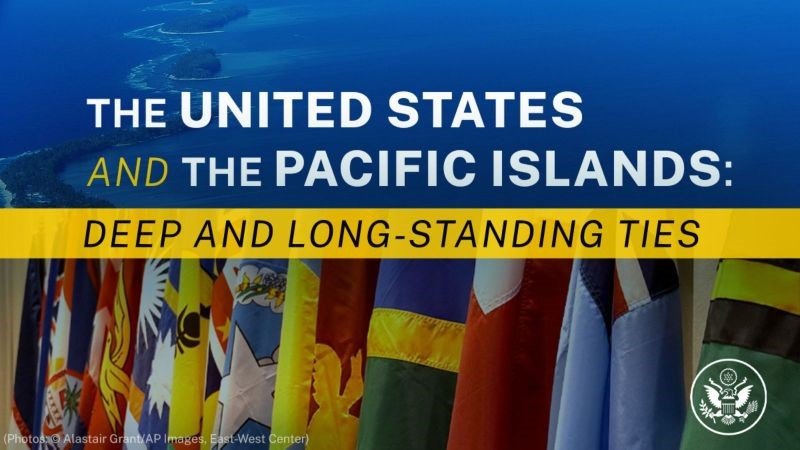 Sept. 28, 2023
President Biden this week hosted the second U.S.-Pacific Islands Forum Summit to renew the United States' partnership with the Pacific Islands to achieve our shared vision of creating a world where people and planet can thrive.
During the summit, President Biden shared the Peace Corps' plan to launch the Blue Pacific Youth Initiative. In partnership with local partners and the U.S. Agency for International Development (USAID), the Blue Pacific Youth Initiative will mobilize young Pacific leaders as caretakers and advocates for their ocean continent and home.  And the Peace Corps is inviting Americans from every background to serve alongside Pacific youth. Together, Peace Corps Volunteers and the Blue Pacific Youth will work together to create more resilient communities in Fiji, Samoa, Tonga and Vanuatu.
Peace Corps has a deep history of working alongside Pacific Island communities on locally prioritized projects to build relationships, promote knowledge exchange, and create meaningful change. Following the pandemic, Volunteers have returned to Fiji, Samoa, and Tonga and expects to return its first cohort to Vanuatu in 2024.
Here are five ways Peace Corps Volunteers will support Pacific Island youth to tackle some of the most pressing issues they face:
1. Enhance climate literacy 
Peace Corps Volunteers are working with local communities across the Pacific to adapt climate literacy resources suitable for each country's specific context.
2. Train youth to assess evolving climate realities 
Volunteers are collaborating with youth to conduct climate assessments, identifying new and rising vulnerabilities for communities and schools.
3. Bolster community adaptation projects 
In partnership with local young leaders, Volunteers are cofacilitating climate-focused project design and management to spur localized responses to climate emergencies, from adaptation to disaster response. In Tonga, Volunteers recently planted 20,000 mangroves as part of a climate resilience initiative to prevent coastal inundation, reduce soil erosion, and promote food security.
4. Expand youth empowerment opportunities 
Networking is vital to build the community of young leaders dedicated to responding to climate change. Peace Corps Volunteers are expanding youth networks to bring together the next generation of service-oriented Pacific leaders through camps, clubs, and other platforms.
5. Elevate youth leadership developments 
Leveraging connections to local, national, and regional partners, Peace Corps will pilot a leadership capacity building program to bring young climate leaders on a tour to share their successes and challenges, with the goal to learn from others so young leaders can continue to develop and lead climate activities in their communities and beyond.
When young people have access to opportunities, they can contribute positively to the development and well-being of their communities. Through the Blue Pacific Youth Initiative, Peace Corps is aiming to ignite the passion and ideas of changemakers who will drive the future of our environment.
To learn more about President Biden's commitment to the U.S.-Pacific Islands Partnership, visit whitehouse.gov or HERE.