First-Gen Q&A: A Passion for Public Health
This is part of a series of Q&As with returned Peace Corps Volunteers who identify as first-generation college students and/or new Americans. Learn how they navigated the challenges of the decision-making process and service abroad.
Nirav Shah served as a health Volunteer in Zambia from 2013 to 2015. He identifies as a new American and first-generation college student.
"After my dad died, my mother and I left India and came to Chicago to live near two of my mother's sisters. I was 11 at the time. During my childhood there was a lot of animosity between Hindus and Muslims in India (our religion is Jain), and my mom was looking for a better life and a culture where she could raise her son more independently.
"I learned English while attending a Catholic high school in India, but it was still a big challenge to learn American English. My mom was a housewife in India, and didn't have much of an education, so it was difficult for her to make a life in the U.S. She made great sacrifices to support me, suffered through two bad marriages, and worked hard to adapt to America's fast-paced lifestyle."
How did you learn about Peace Corps?
I earned my undergraduate degree from Cal State Long Beach, and went on to get an MBA from North Central College and a master's in public health at Benedictine University. Luckily, I got financial aid as an undergraduate, and my mother supported me through my graduate degrees. While I was doing an internship in public health in Tanzania and Kenya, I met some Peace Corps Volunteers and became interested in pursuing service.
After college, I wanted to get a job with the Centers for Disease Control and Prevention (CDC), but ended up working at the American Cancer Society. I continued to pursue my dream of working in global health, and decided to apply to the Peace Corps. I knew it was my calling and probably wouldn't have the chance to be without a job later in life.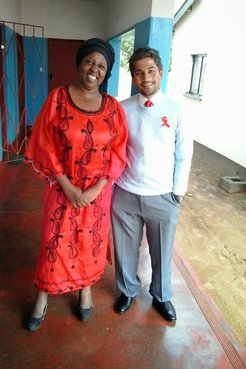 Did you face any challenges in pursuing your goal?
It was hard to convince my mother that we would be okay if I wasn't working for 27 months. I was her only son and she was dependent on me financially. It was risky not knowing what the future would bring, but I was willing to take that risk.
I also wanted to get married before a certain age, which is traditional in Indian culture. I was able to meet my fiancé (through an arranged marriage) before I started Peace Corps, and we ended up getting married a year into my service. I took a week to go to India for our wedding, and then a week in Thailand for our honeymoon.
What were your biggest challenges during service?
I'm a vegetarian, so my mother sent me care packages with spices, crackers, beans and rice every three months or so. My Zambian family took good care of me, making meals with ingredients I gave them.
What was a major highlight or accomplishment of your service?
I was proud to act as a Stomp Out Malaria coordinator, helping to relay preventive health messages in my community. I also implemented a USAID/CDC-led project called SmartCare, an electronic medical record system that provides individuals with a wallet-sized plastic card to carry with them so medical facilities can access their medical history, resulting in continuity and improved quality of care at a critical times.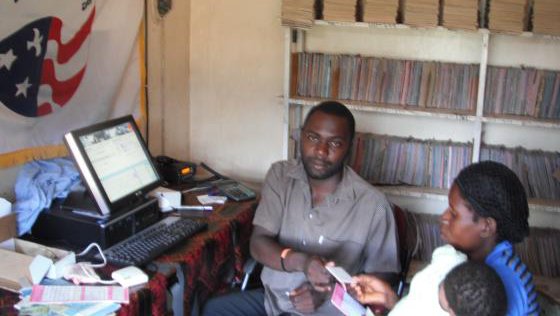 How did your family view your Peace Corps service?
They were appreciative of the projects I was managing and the fact that I was making a difference in my community. As an Indian, my mom wasn't initially familiar with Peace Corps. If she had known Indians who served it wouldn't have been as hard for her to understand it.
How has Peace Corps benefited you?
Personally, I wanted to travel abroad, and the chance to grow and reflect. As an immigrant, I appreciated the opportunity to excel here in the U.S., and valued the opportunity to give back in a safe and secure environment.
Professionally, it was a way to pursue my passion in global health. I also saw an opportunity for a career in a government organization after finishing service, by using non-competitive eligibility (NCE). My dream job is to serve as part of the Commissioned Corps of the U.S. Public Health Services.
The whole experience opened me up for challenges and helped me see the world through a different lens. For example, I was initially seen as Muslim in Zambia because of my brown skin, and was able to explain that I was Indian-American. I also appreciated being able to connect with people in the field and hear their stories.
Do you have any advice for first-generation Volunteers?
The journey might seem difficult, filled with sacrifices and surprises, but it is a valuable opportunity. Make sure to grab it with both hands! You'll be glad you did.