First-gen Q&A: Hmong-American refugee gives back as a Peace Corps Volunteer
This is part of a series of Q&As with returned Peace Corps Volunteers who identify as first-generation college students and/or new Americans. Learn how they navigated the challenges of the decision-making process and service abroad.
Neng Lee was a health Volunteer in the Kyrgyz Republic (Kyrgyzstan) from 2015 to 2017, and a youth development Volunteer from 2017 to 2019.
"My ethnic background is Hmong: an ethnic minority from the mountains of southern China, Vietnam, Laos and Thailand. My family came to the U.S. in 1991 as refugees from Thailand. I grew up in Stockton, California, living in Section 8 housing and surviving on welfare. My mom never attended school and doesn't know how to read or write, so she couldn't help my siblings and me with our homework or advise us about college. Growing up in a single-parent household in a gang-infested neighborhood, I didn't imagine Peace Corps as part of the plan. Through volunteer work, I was able to meet many amazing individuals who helped shape me and point me in the right directions."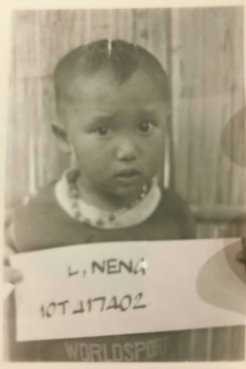 What inspired you to apply to Peace Corps?
When I was around seven years old I went with my mother to a local Christmas event for low-income families. I will always remember lining up with other families to receive gifts from volunteers, and how happy I felt when one of the volunteers handed me a present. As I grew up I wanted to do the same for others, and have been volunteering ever since high school.
I first heard about Peace Corps in high school from one of my teachers.
Did you have any challenges in attempting to attend college?
My oldest brother was the only person in my family who was able to attend school when we were living in the mountains of Thailand. My mother and father never had any formal education. When we came to the States, my older siblings were always busy with their own school work and their own struggles. Even though my neighborhood was full of gangs, I was lucky to fall in with the right crowd in high school. I followed them into sports and clubs, as well as honors and advanced placement classes.
Even with the right classes and extracurricular activities, college was never part of the plan. None of the adults in my life, other than my teachers, attended school. If they did, they went straight to work after high school. I applied to and was accepted to a few colleges during my senior year of high school, but ultimately decided that the military was my best option. I attended college after my military service.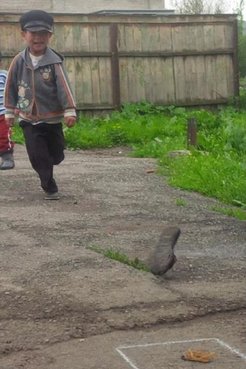 Did you face any challenges pursuing your goal of becoming a Volunteer?
When I was 17 I applied for the Navy, but my mother was against it. I did my research about the Navy and its benefits to assure her that the Navy would be a good option for me. After speaking with a Hmong service member about their experience in the Navy, my mom eventually agreed to let me serve. When I told her that I wanted to go into the Peace Corps after college, she was accustomed to me being away and trusted my decision.
What were your biggest challenges during service?
I had to deal with people's expectations about Americans looking a certain way. About once a week I had to explain that Americans come from diverse backgrounds, and that I was just as much an American as any other Peace Corps Volunteer. I became really good at educating locals about American diversity in the Kyrgyz language. My program manager always emphasized my skills and experience during meetings with different organizations, yet they often sought out the other Volunteers, who happened to be Caucasian or more "American" looking, whenever they needed help with a project. Locals knew I was American, so I tried not let the ignorance of strangers affect my work and relationships in my community.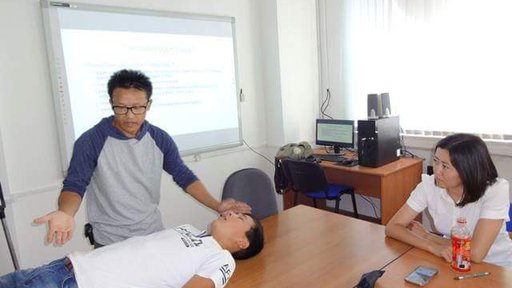 What was a major accomplishment during your service?
I served as a health extension Volunteer in a polyclinic in a village in south Kyrgyzstan. Most villages didn't have hospitals or clinics, and there was only one ambulance to serve the entire region, with the additional challenge of poor roads. Kyrgyzstan also has one of the highest rates of heart disease in the world.
I am very proud of having taught CPR and first aid to people in different villages in the Kyrgyz language. I also translated most of my CPR and first aid materials into Kyrgyz.
How did your family view your Peace Corps service?
My siblings have told me that they are proud of me on multiple occasions. My mother still doesn't fully understand what the Peace Corps is, and tells relatives that I'm in the military.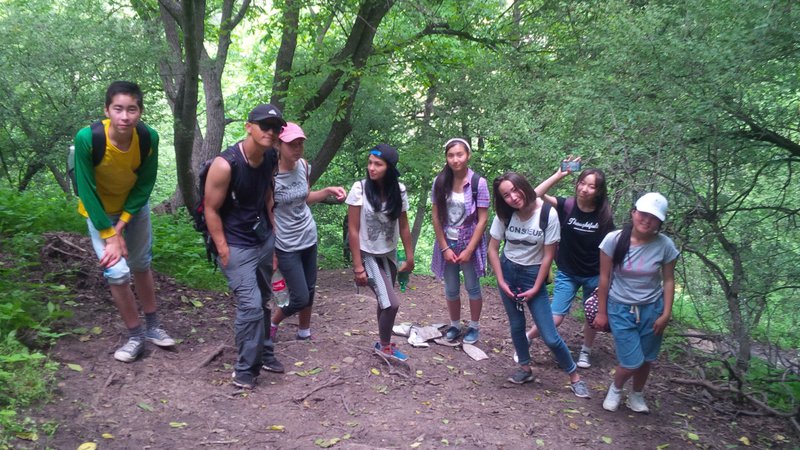 How has Peace Corps service benefited you?
It was great to know that I didn't have to come from a privileged background to make a difference in the world. As a kid who grew up in poverty, I would never have imagined that students would constantly thank me for changing their lives, or that I would have dinner with ambassadors, work with community leaders and participate in an international sporting event.
I appreciated not having to worry about medical or dental insurance and housing so I could focus on my work. I also learned what my limits are when working with individuals who have different work styles.
I've been helping others most of my life, and Peace Corps was a good way to continue my service while gaining experience. Peace Corps was also a good first step toward international development work and federal employment.
Any advice for other first-generation Volunteers?
As a first-generation American, I know that it's difficult to think about volunteering when your family is struggling or wants you to work. If you are interested in pursuing a path that your family disagrees with, do your research so you can assure your parents you know what you are getting into, and ask someone with a similar background to talk to your parents.
Volunteering opens so many doors in the future, and the people you meet along the way will help you. It can be a key stepping stone in your career.