Finding the space between social work and health care work in Namibia
Growing up in Haiti, Peggy Defay often shadowed her father at work. Around the small town where her father worked, they would help others through grassroots, community-based work. It was from following them that Peggy first realized that helping to heal communities was important.
In college, she had an internship at the hospital community health program where she could work in health education and HIV testing. She found that when it came to helping people, getting to know each person, and offering them time to understand how to make decisions about their health was necessary. She learned to appreciate what she referred to as the "slowness of community work." So, on the very day that she learned about the Peace Corps and saw how it had communities and grassroots action at its heart, Peggy signed up to join.
Volunteering with the Peace Corps led Peggy to Namibia, where she worked as a community HIV and Health Volunteer supporting community-level work around HIV prevention. While she moved through a few sites, her longest stay was working at the District Hospital, and it was there that she interacted most with the work of social service workers. In line with her original calling to the Peace Corps, as a community Health Volunteer Peggy was expected to make connections with community members. Connections with clients and the community approach were not just Peggy's method however — the social workers in the hospitals had similar strategies. Working with a social worker, Mr Jahni, from the District Hospital to provide people with information on social services, HIV and health, Peggy found the space between social work and health care work.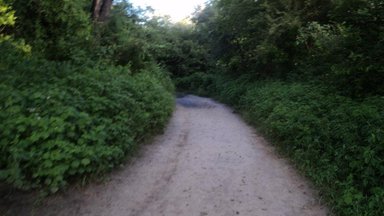 The roles of social worker and health care worker cannot be completely combined — the two positions would both suffer if they were reduced to one. This is because with different training, people have different priorities when pressed for time. For example, while a social worker may need to be flexible with their schedule if a meeting with someone goes long, a health care worker delivering medication needs to keep to their schedule more strictly.
So, rather than trying to conflate social work and health care, Peggy learned to honor the space between them. She learned from the social workers at their side, not only growing her own techniques but also discovering how to be of support for others. She went on house visits with social workers, stepping in to support where there were established social work structures upon which community health care work could be based, and letting the social workers take the lead the rest of the time. They met together in the middle — the community.
Throughout her work volunteering with the Peace Corps, Peggy has shown how social workers, health care workers, and community Volunteers can join forces to help whole villages. Together they use pre-established spaces like churches and schools, finding unique spots in each community to be a base for providing support. They focus on the youth of communities, understanding that the very children they are helping will one day grow up to lead their communities.
Instead of focusing on beginning from scratch or starting completely new programming, Peggy looked at what was already there in a new light. Through sustainable grassroots action, Peggy and her partnerships with other Volunteers and social workers demonstrated how making a global difference happens in communities.