Finding new motivations the second time around
I cannot remember exactly where we were heading – there is a good chance it was to get some chicken wings for dinner – but I remember the conversation ended with "…so I've decided to apply to be a Peace Corps Response Volunteer," and my father slowly nodded his head and kept driving. 
While this would eventually turn into my second opportunity to serve as a Peace Corps Volunteer, the motivations this time around were entirely different.
When I originally applied to be a Peace Corps Volunteer in January 2010, it was because I was in need of something new, something challenging, and something to test my professional and personal skills. It turns out that Ukraine was an amazing opportunity for me to experience all that and more. When I first arrived, I felt somewhat lost and foreign. I was introduced to the country with a cheese- and mayonnaise-topped beet salad and promptly dropped off in a village armed with the knowledge to say my name and "I do not understand" in Russian.
Thirty-three months later, I was leaving Ukraine having:
·         Helped to open three humanitarian aid distribution centers
·         Played a major part of a social entrepreneurship project utilizing Etsy
·         Participated in and directed multiple youth camps
·         Helped start a United States-based nonprofit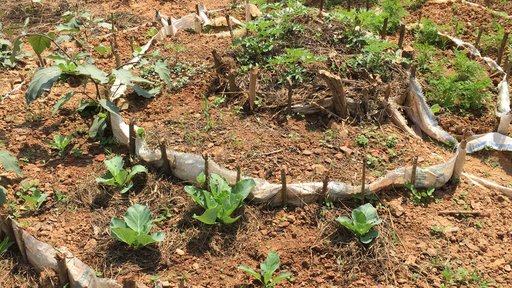 Ukraine taught me more about the world and myself than I ever would have imagined – yet here I was, leaving a country I had come to know and treasure, on the brink of a revolution.

Upon arrival to the United States, I was lucky enough to find a good job in Philadelphia, a city I grew to love. However, over time I began to feel like something was missing and I struggled to put my finger on it. It was not until Thanksgiving 2015 back in my Rhode Island hometown that it all clicked. While deep in a conversation about life passions with one of my closest friends, something that had been whispering in my ear of late had suddenly grown like the gentle chop of the Narragansett Bay on a warm summer's day. Now it was sustained, chest high and right there in front of me. The fact that I really enjoyed being a Peace Corps Volunteer is not a secret. Working side by side, helping others improve their communities, seeing the passion and the fulfillment firsthand, all the while supporting others to achieve their dreams – that is what I missed and what I knew I wanted to go back to. 
Today, I find myself in Rwanda as an Environmental Health Project Design, Monitoring and Evaluation Specialist with Les Compagnons Fontainiers du Rwanda (COFORWA), an organization focusing primarily on Water, Sanitation, and Hygiene (WASH) extension projects. This is a position that spoke to me in many different ways and made my decision to serve again even easier. With an academic background in integrated science and technology from James Madison University, I have always been interested in renewable energy and the sustainable application of science and technology. Professionally, I have spent years working in organizational capacity building and project management both in the United States and abroad. In Rwanda, I have found a position that allows me to combine both my studies and professional experience with the type of work I enjoy.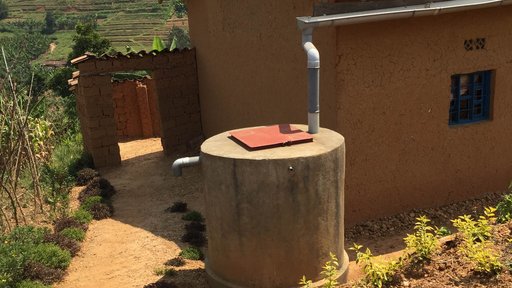 My days are now filled with researching technologies in the area of water, sanitation, and hygiene, renewable and/or sustainable energy opportunities, and small-scale agriculture for our organization. COFORWA has been serving the rural communities of Rwanda since 1972, so they know a thing or two about the technical aspects. I primarily research technologies that might be applicable here, as well as, help identify potential partners and donors for its many projects. 
Recently, I have reviewed two rather large grant proposals requesting funds to help bring access to clean water to one of the poorest districts in Rwanda, as well as repair current infrastructure in another community that does not have the financial means to do so themselves. I am also supporting COFORWA in the creation of a monitoring and evaluation system that they can use even after I am gone to continue to effectively support their projects. 
In just a few weeks in Rwanda, it is already clear to me that coming in here, I had no concept of what life is really like here for people; yet I am slowly learning. In our shared compound, I am the only one with a water source for private use. I clearly have the biggest house except for the owner, and I am pretty sure I am the only other person with indoor electricity and a shower. As I have experienced before, one can typically recognize people by the clothes they wear every day. The fact that I have the ability to wear a different button-down shirt on a daily basis is a luxury many here may never experience. 
It is easy to get lost in one's motivation for being in the field of international development. The phrase "eye on the prize" comes to mind when the focus is on a desired outcome, result, or tangible deliverable. At the end of the day, so to speak, most people pack up and leave – it is just a reality of the field. As Americans, it is easy to get wrapped up in our daily lives and domestic events and lose sight of what is going on elsewhere. However, the past few years have shown me that by being active, supportive, and engaged, we can have that impact so many of us in international development seek. 
Perspective creates an understanding.
An understanding develops trust.
Trust carries you through when communications are imperfect.
It all comes down to perspective… 
…time to go to work.