Feed the Future & the Peace Corps: Taking food security efforts to the grassroots level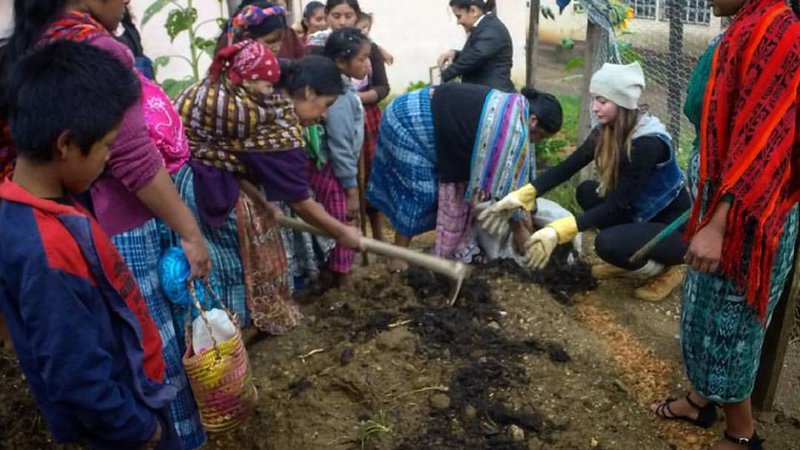 April 11, 2016
Feed the Future is the U.S. government's global hunger and food security initiative, leveraging the strengths and resources of 11 federal departments and agencies to transform lives toward a world where people no longer face the agony and injustice of extreme poverty, undernutrition, and hunger.
This USAID-led initiative supports country-driven approaches that address the root causes of hunger and poverty, forging long-term solutions to chronic food insecurity and undernutrition. Through Feed the Future, the U.S. government has renewed its commitment to agriculture and economic growth by focused on harnessing the power of both the private sector and research to transform agricultural development.
Peace Corps' Role
The Peace Corps plays a unique role in this presidential initiative. By taking important food security messaging and practices to the grassroots level, Peace Corps Volunteers are facilitating sustainable changes in how local people cultivate their food, address water shortages, and feed their families.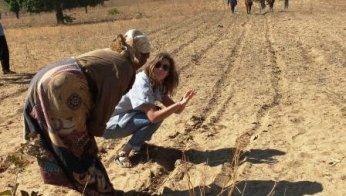 To expand its role and deepen its food security capacity, the Peace Corps signed the Global Food Security Framework Agreement with USAID in 2011, and six Peace Corps countries have entered into in-country agreements with USAID missions.
In 43 countries around the world, nearly 1,800 Volunteers from all six of the Peace Corps' sectors are working to address food security, working toward the goal that all people, at all times, have physical and economic access to safe, sufficient, and nutritious food, enabling them to meet their dietary needs and food preferences for an active and healthy life.
Peace Corps programming supports the four pillars of food security: availability, accessibility, utilization, and stability in the following ways.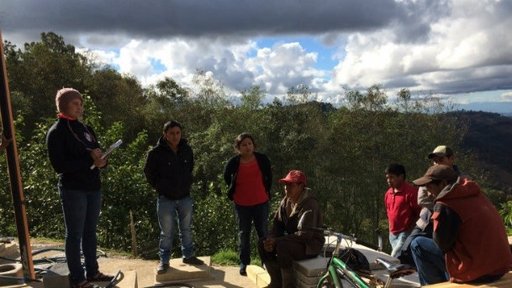 Availability
Peace Corps Volunteers contribute to the availability and supply side of food security by working with smallholder farmers to successfully apply and adopt new or improved agricultural technologies or management practices. In 2015, 15,000 farmers applied new farming technologies with Peace Corps assistance, increasing the productivity, agrobiodiversity, and profitability of their farming activities.
In Zambia, Volunteers are helping farmers increase food security with climate-smart agriculture methods, by establishing demonstration plots, coordinating training for farmers, and collaborating with partners on the ground. > Read the story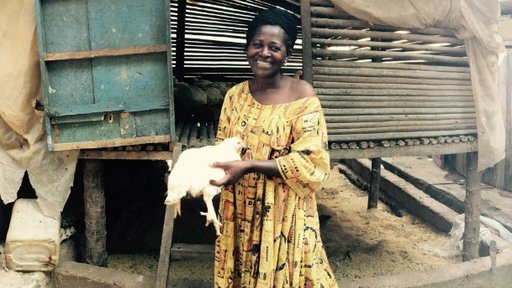 In Guatemala, Peace Corps Response Volunteers are introducing new technologies in an effort to help local farmers achieve Global Good Agriculture Practices Standards for exporting their crops. > Read the story
Accessibility
The Peace Corps contributes to the ability of households to access adequate quantities of nutritious food. Volunteers assist individuals, families, and groups to identify opportunities and make investments to increase production, improve and/or add value, or initiate new activities that increase income generation and purchasing power or other means of food acquisition (like barter or trade). In 2015, Volunteers supported 2,000 producer and community-based organizations.
One of the community groups benefiting from Peace Corps assistance is a women's group in Cameroon, where growing vegetables is their livelihood. Thanks to assistance from Volunteer Claire MacMillen, local women are working to produce compost and pest control products. > Read the story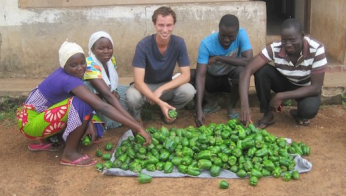 In Ghana, Health Volunteer Genevieve James and Agriculture Volunteer Ryan Ott, with the assistance of a small grant from Feed the Future, worked with teachers and students at the local primary school to create a school garden, to increase the student' intake of nutritious vegetables. > Read the story

Stability
While most Volunteers spend only two years in their country of service, they take steps in that time to ensure their projects contribute to stability by building local capacities to appreciate, ameliorate, and sustain sound environmental stewardship.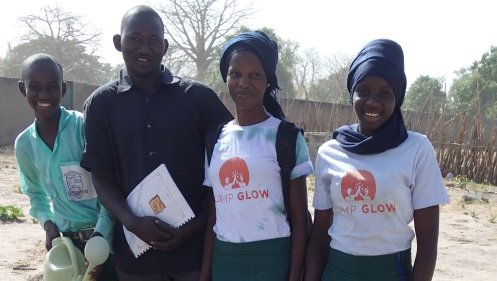 Utilization
The Peace Corps contributes to the utilization of food by ensuring that individuals, particularly women of childbearing age and children under age 2, make the most of available food nutrients by educating about and reinforcing good care and feeding practices, proper food preparation, and the importance of dietary diversity and reasonable food distribution within the family. In 2015, the Peace Corps trained 38,000 caregivers in child health and nutrition, reaching 11,000 children under the age of 5 through nutrition programming.
Volunteers work with youth to enhance environmental stewardship, bridging the gender gap, and promoting good health practices, like in The Gambia where a Camp GLOW (Girls Leading Our World) taught over 1,350 students about gender roles and food security. > Read the story