Facing my fear as a PC trainee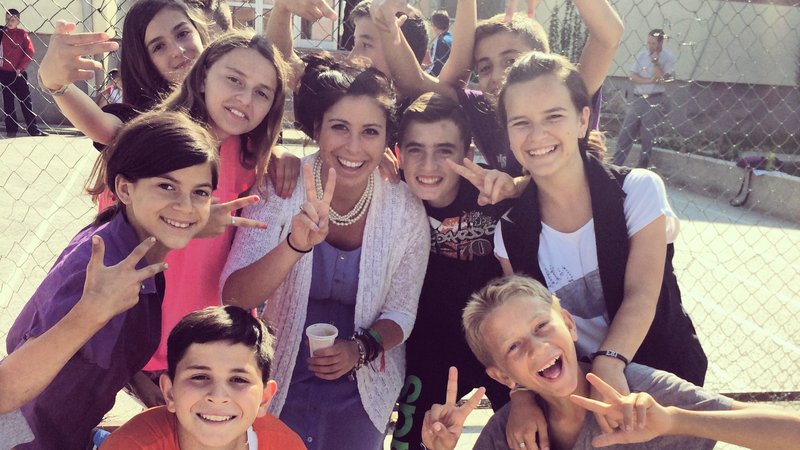 June 24, 2014
It isn't about being "fearless." 
I heard that word tossed around a lot leading up to my departure. Though I appreciate the notion, I was not fearless. I was petrified. I was sad. I probably didn't sleep for a week leading up to staging. It's not about being fearless; it's about having fears but conquering them anyway.
To me, the reward that Peace Corps yields outweighs the risk of leaving. And with that, on June 6, 2014, I departed on my new adventure in Kosovo — as scary as it was and as nerve-racking as it inevitably will be as I navigate a new place half a world away.
When life is about to change, it's sometimes an inconceivable feeling. I didn't know what I expected — but I knew it was exactly where I wanted to be.

We're only a few weeks in and I feel like I've already formed an extremely tight bond with an amazingly talented and passionate group of people, including 24 other trainees, and our incredible director and the fantastic staff. All of us connect on a fundamental level – with travel, open-mindedness, world perspectives and a willingness to learn. A bond like this usually takes years — and we've barely passed our two-week anniversary. Each person in our group has been providing a great deal of support (and laughs!) every day at training, making this transition as smooth as possible. Whether it's sharing a funny story or grabbing a macchiato in between training sessions, there is a general feeling of family.
Moving in with my home-stay family two weeks ago was both scary and invigorating. I've never quite felt this mix of emotions at such an intense level before: a fear of the unknown fused together with the excitement of the unknown. At this stage, I know extremely rudimentary shqip (Albanian). But I've realized something more acutely than I ever have before: Kindness and hospitality are a universal language that can stretch to my next door neighbors in Nashua, New Hampshire, or 6,000 miles away in my new home.
Although I feel like I'm a conscious infant — where I'm learning how to talk, act, dress, eat and understand again — it is coming step-by-step. From helping my nënë make the traditional Albanian dish of flija and helping my baba with his onion crops, to bopping along to Albanian music with my host brother, I feel like I'm slowly (but surely) assimilating into the beautiful Kosovar culture, among the beautiful Kosovar people.
Some of my favorite moments of the day are playing soccer with the schoolchildren each morning, or playing tic-tac-toe with my host cousin at night. I went to bed smiling after my host mother brushed my knotted hair after my shower. (I think that motherly act knows no boundaries or cultural barriers, right mom?) We may not understand each other completely yet, but, often, life doesn't need words to define it.
These moments are passing slowly in the best way possible and reminding me, whether it's in the U.S. or in Kosovo, how much there is to enjoy in every single day.