Empowering development in the Philippines from the ground up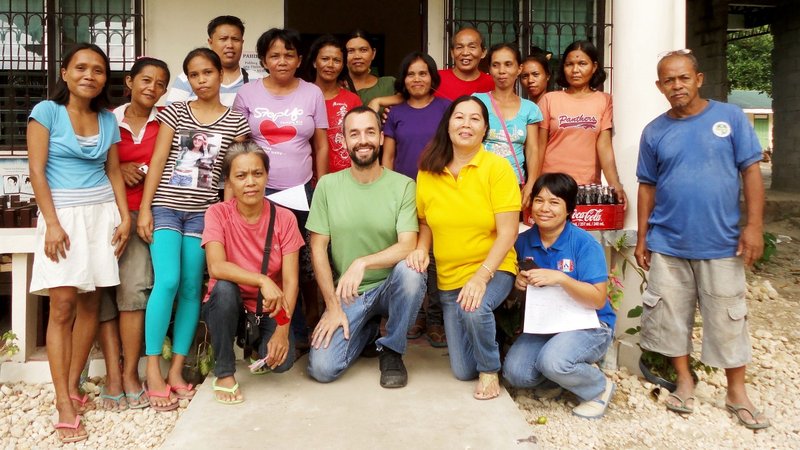 June 10, 2016
In 2015, I spent months traveling around the Philippines hearing incredible stories of community empowerment. 
By airplane, boat, bus, taxi, tricycle, pedicab and on foot, I visited some of the poorest and most remote parts of the country, where programs funded by the U.S. Government's Millennium Challenge Corporation (MCC) are empowering communities and improving lives.

Along my travels to nearly 170 barangays — the Filipino term for villages — I heard many stories of how lives were transformed. My colleagues and I became gatherers of stories told to us by thousands of project volunteers, community members and barangay officials. We got a glimpse into the lives, struggles and triumphs of ordinary Filipinos.
In Barangay Simborio in the Negros Island Region, where several people had recently lost their lives because of heavy rains, a new bridge meant that residents could go about their daily activities without fearing for their lives. Before the bridge was built, parents would carry children across the river on their backs or shoulders, because strong currents made it impossible for smaller children to make it on their own. Parents who were unable to pick their children up from school would stand on the riverbanks, anxiously waiting for them to come home safely.
In 2010, MCC and the Government of the Philippines signed a five-year, $434 million compact designed to rehabilitate roads to reduce transportation costs, bring efficiencies to tax collection and invest in small-scale, community-driven development projects. The community-driven development program — Kapit-Bisig Laban sa Kahirapan (Linking Arms Against Poverty) Comprehensive and Integrated Delivery of Social Services, known as KALAHI-CIDSS — received $132 million of compact funding to be implemented by the Philippines' Department of Social Welfare and Development and managed by the Millennium Challenge Account-Philippines (MCA-P).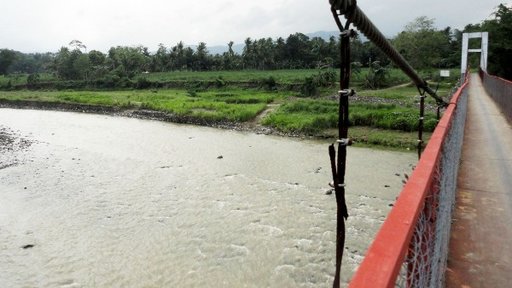 The goal of KALAHI-CIDSS is to foster economic growth in rural areas of the country's poorest provinces. Local, participatory decision-making is at the core of every KALAHI-CIDSS project: communities determine how projects are implemented and participate in each stage of the process. Community ownership helps ensure that funds are spent on the most-needed projects — typically small infrastructure projects ranging from building a school or road to electrification and water system installation — and helps increase transparency and accountability.
This was not my first time in the Philippines. I was a Peace Corps Volunteer from 2010 to 2012, focusing on education and teaching English and science at a public school in the island province of Siquijor in the Central Visayas Region of the country. During my service, I fell in love with the Philippines — its rich and diverse culture, amazing food, breathtaking landscapes and, above all, the incredible warmth and hospitality of its people.
After I returned to the United States, I worked as a sustainability specialist consultant. Then, I got an opportunity that would stretch the limits of my capabilities and become one of the most rewarding experiences of my life so far. In 2015, I joined the Peace Corps Response program, which offers professionals the chance to serve in countries where their skills are most needed. So I returned to the Philippines.
As part of MCA-P's monitoring and evaluation team, through visits and focus group discussions with barangay beneficiaries of MCC grant funding, I looked at how KALAHI-CIDSS projects are implemented.
Immediately after our visits, my fellow Peace Corps Response Volunteers and I submitted reports on the state of barangays' various projects, including best practices and any potential planning, design, engineering and organizational challenges for MCA-P to follow up on.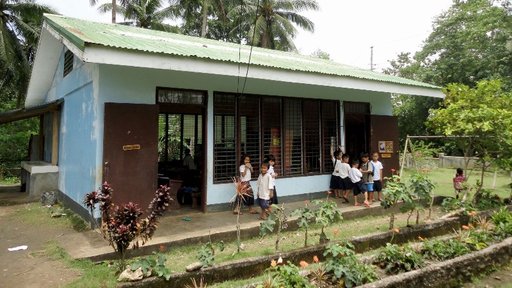 KALAHI-CIDSS projects are supported by committees of local volunteers, and each committee has a specific directive — such as project preparation or procurement. These committee volunteers oversee the tasks required to successfully complete their community's project. In addition to volunteer teams in each barangay, every beneficiary municipality has paid KALAHI-CIDSS staff. These locally based staff members provide training and technical assistance to the community and project volunteers.

In Barangay Banuang Daan in the Mimaropa Region, residents were able to switch from gas lamps to solar power. Most of the barangay's residents relied on gas lamps, but they were not only smoky, they were also impractical because they are unusable when it's windy. The installation of solar panels meant more freedom for people to cook, work, study and relax at home regardless of the time of day or weather.

It was incredibly heartening to see how, through their volunteer work and participation, Filipinos felt empowered to be part of these hugely positive changes in their communities. Based on my own observations and experience, I believe KALAHI-CIDSS will have a long-lasting impact in improving the standards of transparency in local governance in the Philippines. Barangay officials took note of the program's success. Many even told us that their barangays would continue to use the KALAHI-CIDSS-style of open forum decision-making even after the compact ends. The program has also helped to re-energize barangays with the spirit of bayanihan, a Filipino term meaning unity, work and cooperation in pursuit of a goal.
As Maria Fe Petalcorin, who served as the Barangay Sub-Project Management Committee Chairperson in Barangay Santa Fe in the Central Visayas Region, told me, "I trust myself more, now. I stand my ground, and I stand on my own… Before, I was just a plain housewife. The focus of my effort was all on the home. Now my focus is on this volunteer work. It is refreshing! It's a new experience, [a] new perspective. Now my work isn't just for me and my family, it's for the whole community."
This story first appeared on the Millennium Challenge Corporation blog.