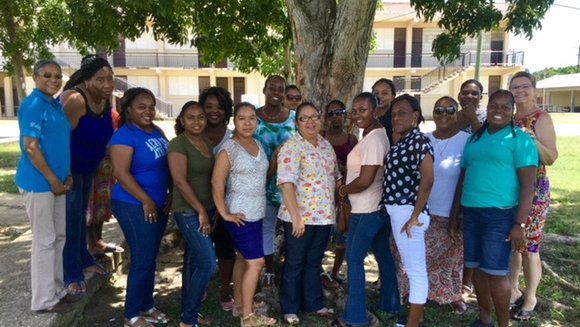 Feb. 9, 2018
What happens to a dream deferred?
Does it dry up
Like a raisin in the sun?
Or fester like a sore—
And then run?
Does it stink like rotten meat?
Or crust and sugar over—
Like a syrupy sweet?
Maybe it just sags
Like a heavy load.
Or does it explode?
            Langston Hughes
This Langston Hughes poem was written in 1951, the year of my birth. A faint, far off dream of becoming a Peace Corps Volunteer circled me in high school, then college. It entered my heart and endured after college graduation in 1974. What really does happen to a dream deferred? Mine did not dry up, fester, run, stink, crust over or sag like a heavy load yet, it would not leave me alone. One spring day in 2016, four years after the death of my husband, it did explode.

I had visited the Peace Corps website off and on since my husband's death. One morning I clicked on a tab and noticed Peace Corps Response. The fuse was lit. By chilly December, a position posted that fit my career qualifications. I applied. The Peace Corps offered me the position of literacy intervention specialist in Belize on March 1, 2017, 56 years to the day after President John F. Kennedy created the Peace Corps. My deferred dream of 50 years became my life that day.
After 43 years as a teacher and staff developer, I retired on a Friday and Monday boarded a plane in Hays, Kansas – my destination Belmopan, Belize.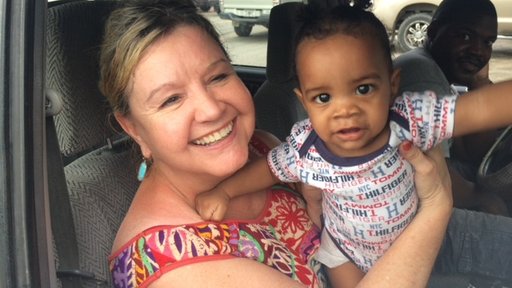 Peace Corps Response assignments are "short-term, high-impact" assignments; 3-12 months. The Ministry of Education requested literacy intervention specialists for a six-month assignment. It was collaborative work with the literacy unit which included writing a teacher intervention manual, planning and participating in summer workshop training of teachers, working with educators in the field, collecting data and presenting a final report to the Ministry of Education. It was all of that and more – hundreds of times the sum of its job description.

The description did not mention the joy and love I felt living with my host family nor that I would attend family weddings, wander open markets with Arcelia, the treasure of small gifts like earrings left on my table for no special reason, nor the awe in watching Seif climb a coconut tree in the backyard, cut open a coconut and pour me a glass of coconut water. 
Not listed was the delight I found in teaching 15-year-old Nailah to bake chocolate chip cookies nor the fun we would have as I taught her to swim. Where was the description of the laughter Akeem would bring with his teasing, joking and bantering every time he walked through the house?
"Literacy intervention specialist" did not outline the sorrow encountered as we visited a family whose father had been killed as he rode his bicycle home for lunch nor the pride I felt as I watched my host family work for months to help that family secure basic needs.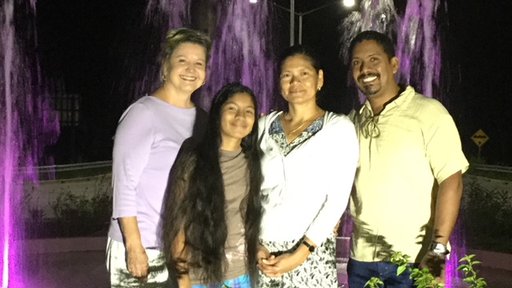 Who could have imagined an eight-year-old boy walking into our office from his village, advocating for himself after his mother's death, there to seek assistance to pay for school supplies, fees and a school uniform?

Nowhere did it mention the colorful life I would lead: taxi drivers who befriended me, bringing their babies to see me when the work day was done, traveling to distant schools on battered buses with beautiful Caribbean music filling the air, climbing ancient Mayan ruins and swimming through caves.
Where is the listing for wonderful new foods – fry bread, callaloo, cohune cabbage, pitaya, masala tea, soursop, chicken foot and cow foot soups and a sweet treat called wangia made with a few ingredients pressed together into a hard morsel, chewy and full of protein?
Our group of literacy intervention specialists fulfilled every role of the Volunteers' duties and responsibilities outlined in the project description and in most ways beyond expectations. Finishing the first phase of the Belize Ministry of Education Literacy Project bestowed pride in the work accomplished and yet paled in comparison to the unforeseen joy found in living with and among the people of Belize.
As the plane soared and I looked down at the mainland and the Caribbean Sea beneath me, my heart knew the treasure I now carried was more than anything left behind. Fifty years' wait for a dream deferred is a long time. The explosion of experiencing Peace Corps service in Belize was worth every second of the wait.