DIY Peace Corps life hacks you need to see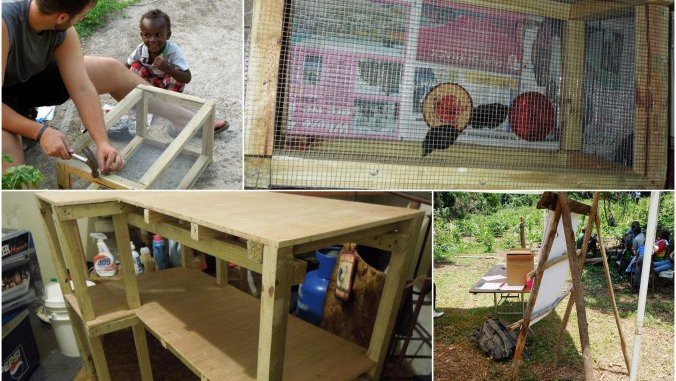 Jan. 21, 2015
Limited resources and supplies in a Volunteer's country of service means a Peace Corps Volunteer (PCV) can't just run to the corner store to pick up a needed object or item. 
For Volunteers in Jamaica, the local spirit of resourcefulness, combined with PCV craftiness, leads to some impressively ingenious, incredibly crafty inventions.
After compiling a list of makeshift creations from Jamaica PCVs, we were pretty impressed with the results.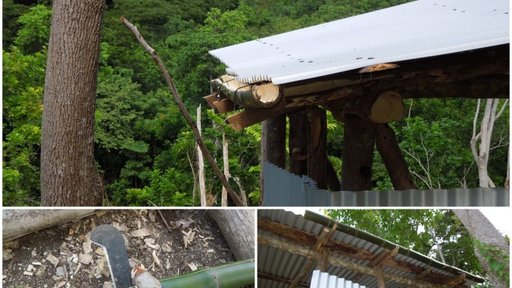 Bamboo Gutter:
"I made so we could catch water to mix concrete up on the hill of the demo farm. We have since put metal gutters up, but the bamboo did its job in the interim." – Kevin
Kitchen Counter:
"Made for a lot more space for meal prep and storage of kitchenware and canned goods." - Kevin
Chick Cage:
"I made this because we had an issue with a mongoose eating baby chicks. We fed chicks until they got big enough to survive and find a safe roost at night." - Kevin
Bush Easel: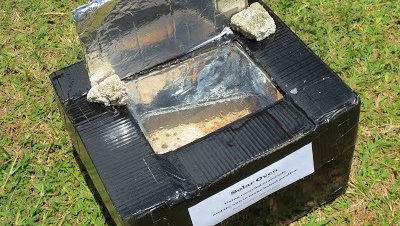 "I made this using a machete, hammer, and nails. Worked fine for a couple of Farmer Field Schools." - Kevin
Solar Oven:
"One of my favorite community activities is to rope neighbor children into informal learning environments. Recently, this sibling pair (ages 6 and 4) helped me build a fully-functioning solar oven. Yes, I let a four-year-old spray paint. And it went well! We baked muffin bread in it. Twice." – Kate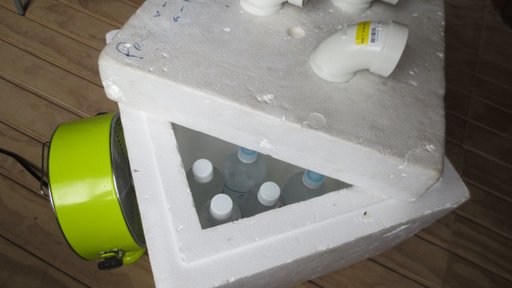 AC Unit:
"The do-it-yourself air conditioning unit uses insulated ice and an electric fan to blow cold air into a room." – Kate
Keyboard:

"This is a computer keyboard replica made out of egg cartons so students can learn a little about typing when computers are not available." – Kate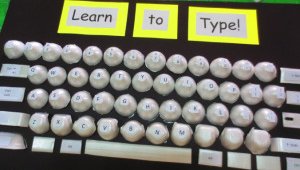 Mailbox/Hanger:

"I tried to buy 's' hooks at the hardware here and they don't sell them. I wanted something to hang my grocery bag on while I unlocked my two padlocks. It takes a while and you get pretty wet on a rainy day. It works for the trash you need to take out too! (Recipe: lima bean can, mayo lid, 2 screws/nuts/washers, a little bit of tape and hot glue, plastic bottle cap and more hot glue, wire you can find on the ground at the community center.) If you pull on the bottle cap you can leave love notes or get your JPS bill from the landlord. My son visited the end of September and we made the 'mailbox.'" – Phyllis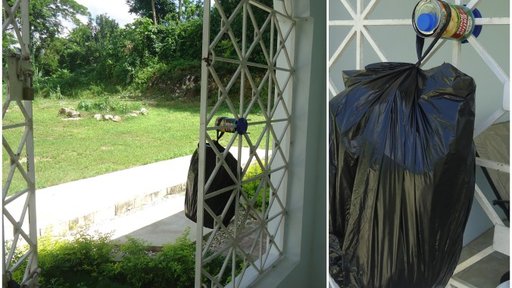 Coffee Filter:

"The coffee filter I use every day. The filter is cotton fabric from the nearby market town, hemmed by hand, and laid over an all-purpose strainer to drain." – Phyllis
Jewelry Holder:
"This is a tuna can, cleaned, wrapped in wrapping paper and filled with glitter and more glitter. I use it as a jewelry holder. I made three of them in different colors [stuck to the tile with double-stick wall tape]." – Marie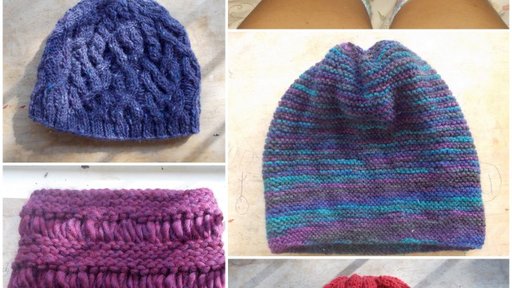 Souvenir Cups and Lantern:
"These cups and candle holder were made using a string soaked in acetone to cut the bottles. The edges just need to be sanded down after cutting. The Red Stripe cups are a great, upcycled Jamaican souvenir or gift." – Adri
Knitted Creations:
"I'm a big knitter. I've gotten an embarrassing amount done here, with meetings starting late and downtime and whatnot. I find knitting to be super comforting. Very repetitive and soothing (great for stress relief!)." – Elizabeth