Diverse perspectives: The African American/Black Volunteer experience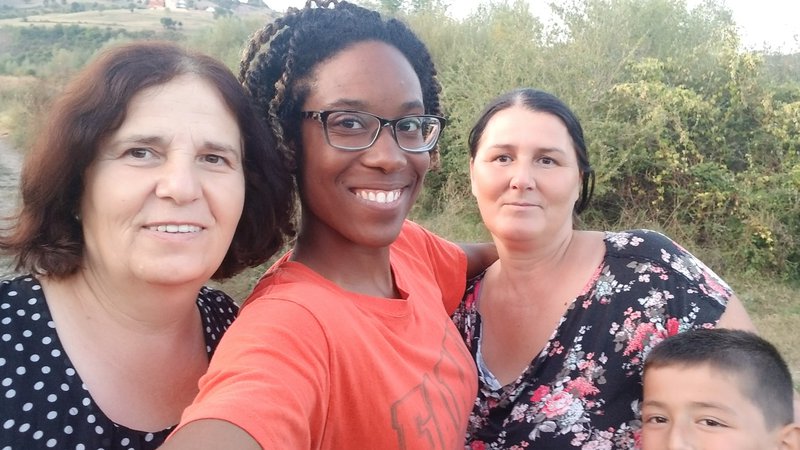 Feb. 1, 2020
February is nationally recognized as African American History Month.
At the Peace Corps, we take this time to celebrate and reflect on the contributions African Americans/Black Americans have made to their Peace Corps communities, host countries and the world.
Though our 636 currently serving Black-identifying Volunteers can face challenges, they also bring a unique perspective, experience and value to the work that they do in their host countries. By representing the American people abroad, they are opening dialogues and shifting perspectives around the world about what being an American really means.
In their own words, members of the Peace Corps' Black community share how they built relationships, overcame obstacles and continue to thrive as Peace Corps Volunteers.
Amina's mother met her father, a Kenyan school teacher, while serving as a Peace Corps Volunteer near Mombasa, Kenya, in the early 1990s. Her mother's stories about the adventures she had and the challenges she faced during service planted the seed of Peace Corps in Amina's mind, and she applied to serve in Peace Corps Tanzania.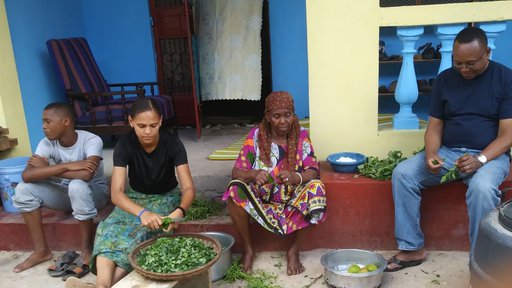 2. Connecting the Dots: My Lesson in Gratitude and Mindfulness
Ashley in Peace Corps Kosovo reflects on gratitude and mindfulness during service in her touching blog post. "How and when did I get to a point where the people I interacted with weren't strangers from a different country, but they were my colleagues, friends, and family? They were a laugh, smile, or hug that I didn't even know I needed. Then I remembered something our Country Director said…just by showing up and being present, you are putting in work. Even with language and cultural barriers, when you open your mind and heart to the people of Kosovo, you will find that love, kindness, and respect reaches far beyond any differences we may have."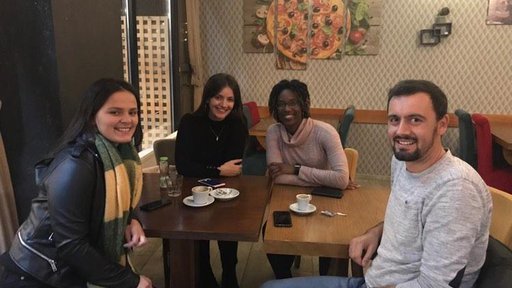 3. How the history of Alpha Kappa Alpha Sorority, Inc. shaped my Peace Corps decision
LoRen is many things: a Mobile, Alabama, native, A Peace Corps health Volunteer in Botswana, and a graduate from both the University of South Alabama and Eastern Kentucky University. She is also a proud members of the Delta Theta Omega chapter of Alpha Kappa Alpha Sorority, Incorporated. In her moving blog post, she writes, "When I arrived in Botswana as a Peace Corps Volunteer, I didn't yet understand how relevant my presence would be to the understanding of American democracy or the conceptualization of the American people. As an African American woman, I have had to constantly challenge internationally held stereotypes of racial identity in America and abroad. The range of emotions I have often felt when my identity comes into question range from confusion to exhaustion to relief. Yet this phenomenon is not new for members of the African diaspora in America; the struggle between identity acceptance and representation is the tie that binds so many Black Peace Corps Volunteers all over the world. As we serve our communities as representatives of America, we fully understand the dichotomy.
Alpha Kappa Alpha means many things to me. She means fellowship, kinship and sisterhood; she also means an undying call to contribute to causes that are larger than myself. It has been my life's work to answer that call, not for the sake of Alpha Kappa Alpha but because I owe it to those who came before me, for those on whose shoulders I stand."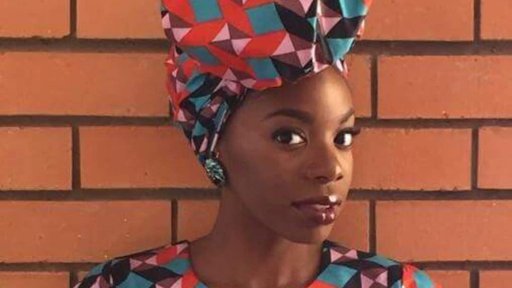 4. Lending a hand in Jamaica, my parents' native land
One major reason Volunteer Cymone decided to serve as a Peace Corps Volunteer in Jamaica is because she wanted to be close to her family in the United States. Both of Cymone's parents are Jamaican, and her dad knew some amazing Peace Corps Volunteers when he was growing up. When she found the program that fit her perfectly in Jamaica, she applied. Over the course of her service, she has grown to respect the courage her parents had when they decided to move to the United States, and feels closer to her Jamaican heritage than ever.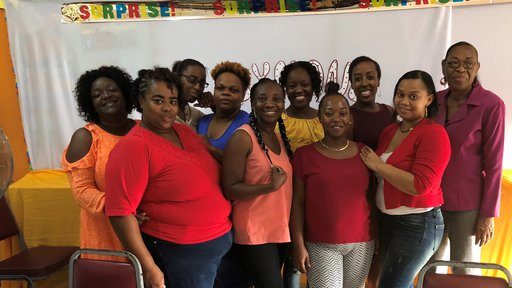 5. Teaching and learning from the youth in Morocco
Volunteer Dominick does it all—from facilitating film clubs to hosting sports events to teaching English in his Moroccan community. Working in the youth in development sector, Dominick not only teaches the young people in his area, he also learns from them and credits them for his success as a Peace Corps Volunteer.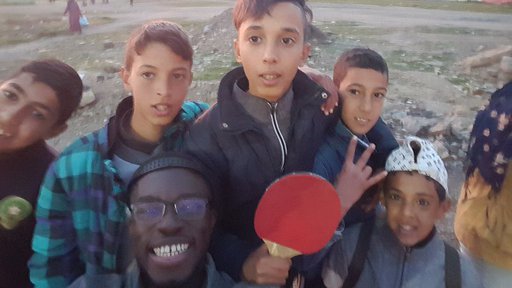 Michaela is a TELF Volunteer in Kosovo who uses her background in Psychology to examine and strengthen the relationships she builds with her community members and students. Of her experience she says, "Love transcends all languages and cultures and I've found home in these families who constantly go out of their way to make me feel welcome and valued. I feel proud to teach such resilient youth daily. I feel honored to break bread with such humble people, people who have taught me patience, compassion, and who have overall managed with a complicated history to still not take things so seriously."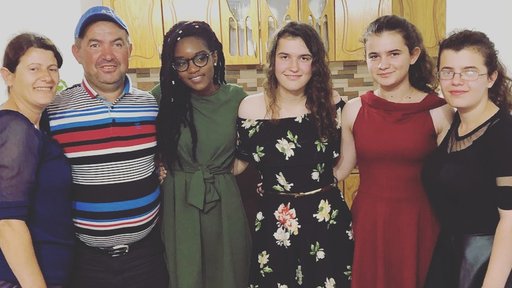 7. From Morehouse to Peace Corps
On college graduation day, Peter and his peers at Morehouse College received life-changing news: their commencement speaker, Dr. Robert F. Smith, would be paying off the student loans of their entire graduating class. With a clean slate and the skills his all-male HBCU experience gave him, Peter set off to serve Peace Corps Comoros—a dream he had held for years.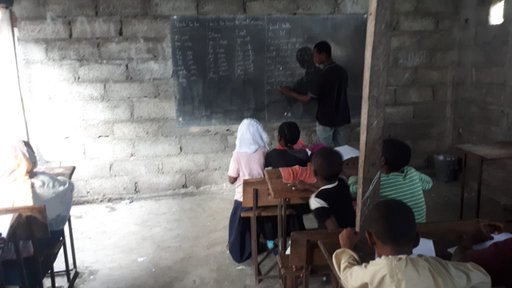 8. How Alpha Phi Alpha Fraternity, Inc. influenced my decision to serve in the Peace Corps
For Ampofo, a primary literacy Volunteer in Jamaica, brotherhood and service took on a new meaning when he joined Alpha Phi Alpha, Incorporated. He says, "Brothers of Alpha Phi Alpha excel in the Peace Corps because we genuinely want to lend a helping hand and learn about other cultures. I can say most of my brothers love to travel and we can thank the fraternity for giving us our first tastes at road trips and discovering the unknown. To acquire more knowledge, you have to learn from various angles, speak to different minds and go places others haven't. Our fraternity brother, Dr. Martin Luther King Jr., smiles down at his fellow brothers today because he knows we are strengthening our fellow man and woman and trying to make a difference in all walks of life."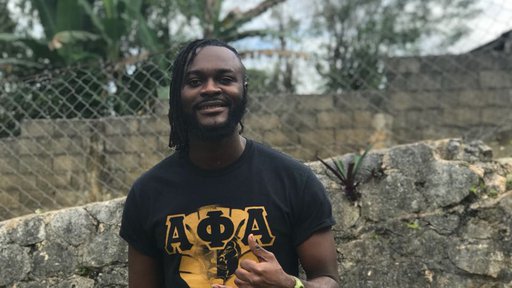 9. From light to lightning: How the slow kid became fast
Remidene brings 18 years of experience to her mission of improving the education for disadvantaged children wherever she goes, including her placement as a Peace Corps Response Volunteer in Eastern Caribbean. Working with the Ministry of Education as a literacy education officer has allowed Remidene to work on the national level to impact an education system and develop an understanding of how high level decisions affect learning in classrooms around the island nation. She has many responsibilities as a literacy education officer, including monitoring schools all over the country, assessing teacher instructional needs, and provide training and support to teachers in literacy.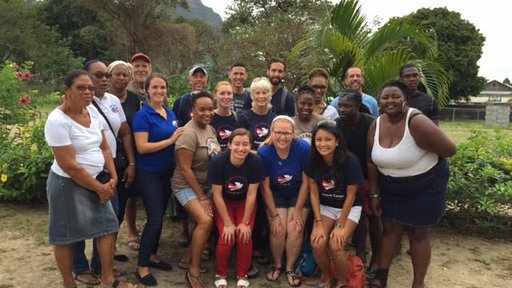 10. An Interesting Experience: My short tenure as an African American in Kosovo
During her service, Amber has found that she is often seen as the "face of Black America." It is not uncommon for her to be asked about the political climate in America for minorities or about her "friendships" with African American celebrities like Beyonce and Will Smith. For Amber, "the true challenge arises when explaining the vast diversity of America. Its difficult to explain the history of the Civil Rights movement, affirmative action, and Dreamers in a 15 minute cab ride to the next city. Yet, I persist," she says. "Something highly regarded in the Peace Corps is the differentiation of "intent and impact". The intent of a stranger on the street shouting derogatory words is to bond based on what they've seen pop culture. The impact on me is that I'm hurt and reminded of my ancestors' journey. The intent is to connect, the impact is harm and hurt. Undoubtedly, I feel honored to have the opportunity to use these teachable moments."