The difference I am making now will last long beyond my time here
We all have different experiences during our Peace Corps service.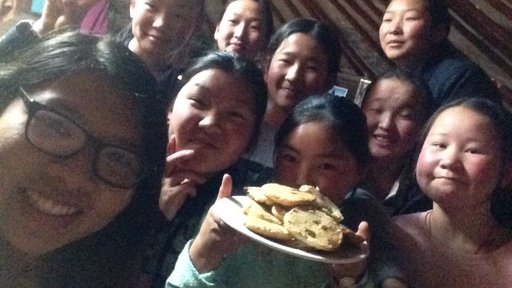 Despite being born in Myanmar, I moved to Charlottesville with my family in 2006. I consider Charlottesville my home because I was able to develop a life there with my family. I built strong relationships throughout my high school life with many friends and within the community. I attended the University of Virginia and remained living in Charlottesville until I joined the Peace Corps and left for Mongolia in May 2016.
The transition from Charlottesville to Mongolia was not as hard as I thought it would be. It was made easier with the friends I made early into my service, but it was still a whole new world. 
I was a bit worried when I got to my permanent site. I doubted I could handle this new way of life for the next two years. I doubted being able to live without running water, living without a refrigerator, having only one hot pan to cook and having to make fires throughout the long, cold winters that reach minus 40 degrees Fahrenheit while living in a ger (Mongolian yurt). 
I got used to that life after a while. Having low expectations, raising my tolerance level of comfort and being flexible and patient has made this transition a lot easier.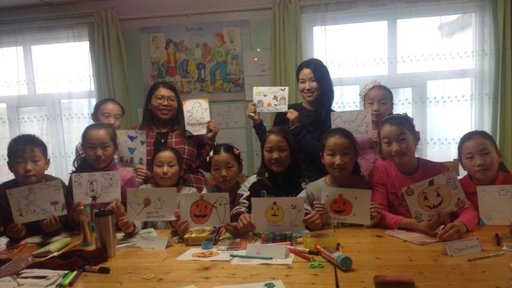 Having been with my host country agency for over a year now, I have come to realize that success doesn't have to be measured on only a large scale – that small successes can have huge impacts as well. 

I help my organization by working with my counterparts to teach different methodologies of teaching English and improve their English skills, making it sustainable for them to continue our practices once I finish my service. 
Additionally, I reach out to other students and community members by holding weekly English clubs and classes for anyone interested. By reaching out to the community, I have been able to build relationships beyond my organization, which has helped tremendously with integration. Sometimes in our clubs we provide life skills lessons for young adults to help build soft skills they will use outside the language sector. 
Lastly, as addressed and organized by community members, I help out with a community speaking club once a week. 
With these various activities and the occasion impromptu activities, I believe that the difference I am making now will last long beyond my time here in Mongolia.
---
Peace Corps Announces Top Volunteer-Producing States and Metropolitan Areas in 2017
See the list