Developing a speech-language therapy and audiology program in Guyana
"One, one dutty build dam!" said my friend, referring to her daunting task of moving and packing. Little by little, we will accomplish something big! 

This is how I feel about the current project in Guyana. The American Speech-Language-Hearing Association (ASHA) has been interested in building international speech-language therapy and audiology (SLT-A) programs in developing nations to establish providers of appropriate speech-language and hearing services. Guyana, with a population of 770,000, has no speech therapists. With the development of the bachelor's degree SLT-A program at the University of Guyana (UG), with ASHA and Pan American Health Organization (PAHO) guidance, five speech therapists are anticipated by 2018.
As a Peace Corps Response Volunteer (PCRV), my responsibility is to help build a sustainable beginning level SLT-A program. The PCRV position, to support curriculum development, sounded intriguing and I was ready for a career shift. Besides adjusting to cultural differences, I discovered that my actual responsibilities were different from the proposed job description — a challenge I was ready to face.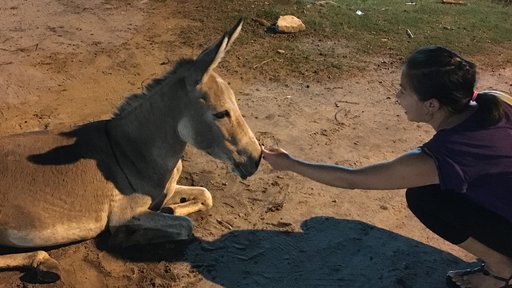 Challenges of living and working in Guyana:
1. Resources
There were almost no resources existing for the SLT-A program. I created a resource library consisting of over 200 pounds of donated treatment material, assessment tools and textbooks. Donations have been through Super Duper Inc., Academic Therapy Publications, Jackson County School District in Georgia, and the Orlando VA Medical Center. Further contributions will be needed in an ongoing basis.
2. Recruitment
The SLT-A program is not a known UG program. It would be beneficial to promote the SLT-A program within secondary schools. There is also high female secondary school dropout rate due to teenage pregnancy, decreasing their chances for a university education. This further affects the potential pool of students for the program. It would be beneficial to continually educate the community for the need of the SLT-A program.
3. Collaboration and communication
There can be communication differences among the partners in creating and developing the SLT-A Program. As a PCRV, ASHA member, and working for UG, I help enhance that communication process.
4. Language
Guyana's national language is English, however, Guyanese Creole is the first language for many locals. Guyanese Creole can be challenging to understand from a foreigner's perspective. There could be many different meanings behind a single word or phrase. For example, the term "oh shucks" can be used when one is vexed, excited, has mixed feelings, or even when you forget something. Also, a common phrase in reference to time management is "jus' now," meaning "soon."
5. Sustainability
Peace Corps' goal is to ensure projects can continue without the volunteer. With no qualified instructors in-country to keep the program going and no way to train a non-speech professional to teach the courses or supervise students, sustainability is a challenge. ASHA has promised to support UG by assisting with the recruitment of volunteer lecturers and supervisors while the university establishes a permanent faculty.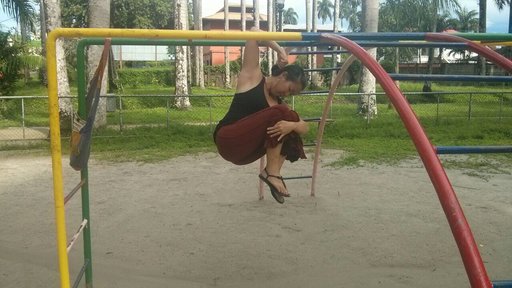 Possible considerations to improve sustainability:
 •  UG should advertise paid instructor positions
•   Establish exchange programs with other universities in SLT-A
•   Promote SLT-A careers in secondary schools
•   Scholarships could be provided annually to promising students


What I've learned:
 1. Be flexible. The position description may just be a fraction of the actual role.
2. Plan ahead, be organized, and have alternate plans to succeed.
3. Ask open-ended questions for comprehension checks.
4. Bring learning and teaching resources!
5. Stay alert and cautious. Foreigners draw attention.
6. Use creative techniques and strategies to get your ideas acknowledged when needed.
7. Make local and expat friends.
8. Rely on humor.
9. Establish allies such as other Peace Corps Volunteers and university staff and administration