A day in the life of a coastal resource management Volunteer
On the average Monday through Friday, this is what you can find me doing as a coastal resource management Volunteer in the Philippines.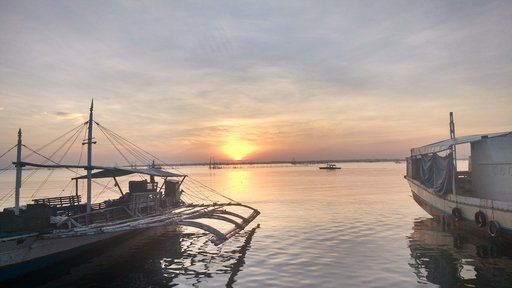 4.30 a.m. – Yup, this is when I wake up! It's not the roosters that do it, or the sun, but my desire to run while it's still cool and quiet out. I love getting up and starting my morning with the stars (currently have a great view of the Southern Cross and Orion), a run and watching the sunrise over the water. 

6.00 a.m. – After my run/workout, I make myself some tea and have breakfast. Sometimes I watch a TV show I have saved on my hard drive, or else I read or write… or even take a nap for an hour!
8.00 a.m. – I head into work, which is just a couple minutes' walk away. I usually spend the first hour or so catching up on correspondence and emails (I don't have internet access outside my office and things pile up quickly with the time difference!). I then begin my research and reading on everything I can find about my area's coastal resources: coral reefs, marine protected areas, sea turtle findings, solid waste management... I have a list of projects that I am working on and I spend a bit of time brainstorming ideas and tracking down resourceful people around town.
12.00 p.m. – I go home for lunch. I cook for myself, as I am trying to eat vegetarian most of the time, and live off delicious, local veggies like eggplants and calabaza squash, and an omelet or two! My host family tends to eat a little earlier than me, so usually I miss them for lunch, but sometimes we eat together.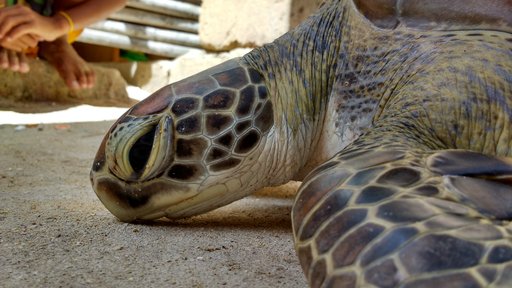 1.00 p.m. – Back to work and back to my "reading desk"! The afternoon is pretty much a continuation of what I was doing that morning but some afternoons, we travel around conducting IEC (Information, Education and Communication) sessions at the coastal and island neighborhoods in my municipality. These are open-to-public education sessions where my office presents issues on pollution, global warming and illegal fishing in a comfortable space where the public gets to ask questions, give suggestions or present problems. I have found these incredibly rewarding and educating, and I am planning on conducting some of my own on specific subjects such as sea turtles and endangered species protection or how to reduce the creation of trash.

Even though every day has a similar pattern, there are always surprises! One day, two researchers from Manila walked into our office, inquiring about find dive sites for a study, and I got to tag along for a fun day of boating and snorkeling. On another day, there was a marine protected area restructuring meeting for one of the islands in my district and I got to help be a part of the forum. 
There is always something that can be done if you are open-minded, and often things pop up at the last minute. Work definitely utilizes the Peace Corps training advice of "being flexible, adaptable and resilient" — you need it to survive here!

5.00 p.m. – I head home and usually do some yoga. I was fortunate to get a room with lots of tiled floor space; I like to stretch after sitting in an office for too many hours. Sometimes, I go to the daily market to buy my veggies for the next few days. I have a regular stall run by a very friendly couple and I'm slowly building relationships with members of the community!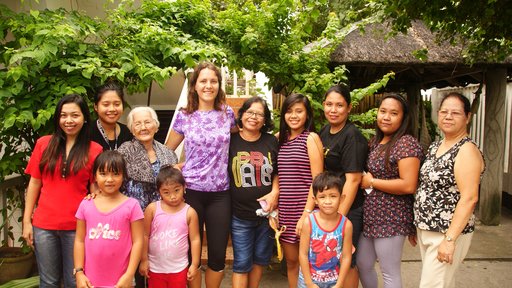 6.30 p.m. – Dinnertime as a family! I'll usually cook a veggie dish so everyone can try a little, so we eat together but not the same thing. It's always a subject of conversation; eating vegetables lang (only) and no baboy (pork) is quite unheard of here.
7.30 p.m. – I usually hang out a bit on my own after dinner and then head to the entrance of the compound where my Ate runs a snack shop. She, her husband and I will sit and competitively play cards (he's a basketball coach and I'm just competitive) for a couple hours, snacking on fresh bread from the bakery next door or splurging on ice cream every now and then. I leave my phone charging in my room and enjoy being disconnected for a few more hours of the day (having Wi-Fi for a full day in the office is overwhelming sometimes).
9.00 p.m. – I say goodnight to the family and head to my room. I'll read for a bit or maybe watch another one of the shows I have stocked onto my hard drive. But I'm usually in bed by 10 p.m. Have to be well-rested and ready for my run the next morning!