Like daughter, like father: Keeping Peace Corps in the family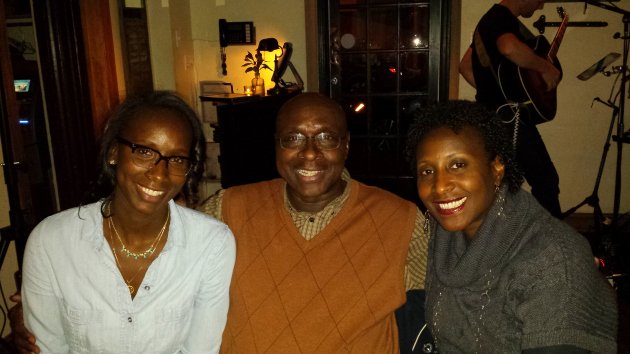 May 25, 2016
When applying to the Peace Corps, some citizens may choose to serve as a way of carrying on the legacy of mentors or older relatives who served abroad in the past.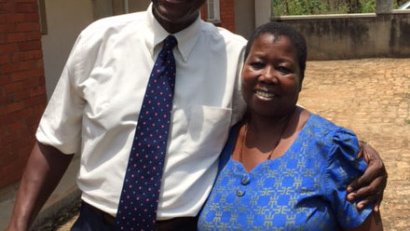 However, for Karl Hubert, 65, a retired trial lawyer and educator currently serving in Uganda, he chose to follow in his daughter's footsteps by applying to the Peace Corps and sharing his wealth of experience overseas.

"What motivated me to join the Peace Corps at 65 years of age is that I came to the realization that I had more years behind me than in front of me," explained Karl, whose daughter Shari formerly served as the director of recruitment for the Peace Corps. "I asked myself, 'How are you going to spend the majority of your years left here on the planet Earth?'
"After pondering the question, I decided that part of my years left should be dedicated to providing volunteer service," the native Chicagoan concluded.
As a literacy specialist in Uganda, Karl teaches classes on critical thinking and reading comprehension to aspiring educators at a local teacher's college so they may impart similar lessons onto future students.
"My main project while serving in Uganda is to teach more than 200 students and teach them how to reason, think and solve problems, as they develop skills in literacy designed to teach their young pupils in Uganda to become literate," he explained.
While he only started living and working in his community in February, Karl has already spearheaded an effort to acquire more computer technology at the school – which currently supplies 10 computers for his class – so that his students can have greater access to learning.
With a number of degrees under his belt – including a bachelor of science degree in education from Loyola University, a law doctorate from Texas Southern University and a master's degree in educational administration from the American College of Education – Karl believes his breadth of expertise in philosophy, psychology, law, and educational leadership has prepared him to deal with diverse people and personalities that he encounters in his Peace Corps service.
"The local work environment is very cordial and intellectually stimulating," he noted. "I work with professional educators at the university and they have an awesome work ethic similar to mine, and are very willing to share ideas and support me and my work."
While he's thrived in the professional sphere, Karl is still trying to adjust to local social codes, particularly when it comes to privacy and personal space – or lack thereof – which can be quite customary of friendship in Uganda.
"This cultural variance has caused me to have to learn to be extremely patient, understanding and appreciative that another person even thinks enough of me to call upon to see how things are going," he said. "This particular life lesson dealing with friendship not only requires lots of patience, but a litany of faith."
As Karl strives to acclimate himself into his community, Shari – who now works as the Associate Dean of MBA Admissions at Georgetown University's McDonough School of Business – feels great pride in watching her father embark on the next chapter of his life by giving back to his global community.
"My father has a huge heart and many talents," said Shari, who recently helped to launch a Paul D. Coverdell Fellows Program at the McDonough School. "He has spent the majority of his life in pursuit of justice for others or helping to educate the next generation. I'm so proud that he has chosen to spend his next chapter, after retiring, in continued service to others.  I know how important the Peace Corps' mission is to U.S. citizens and those around the world, and am glad that my father is now part of that amazing legacy."
As an older Volunteer, Karl hopes that he may provide a sage and wise approach to human relations and problem solving in his Ugandan community, ultimately fostering a more symbiotic method towards sustainable change.
"I hope to leave an impact of having shared in the literacy efforts and goals of the Uganda Department of Ministry and Education of educating 57 percent of Uganda's population which is under the age of 15," Karl said.
"Further, I hope to leave an impact by creating a realization among my African brothers and sisters here in Uganda that their African American brothers and sisters in America love them," he added. "Many of us would like to share our skills and experiences in underwriting the Pearl of Africa's efforts to build a better tomorrow for its young citizens."