Creating an agro-ecotourism program in the Philippines from afar
It has been more than six years since I completed my Peace Corps service in the Philippines. When I bid farewell and said ingat (take care) to all those I met during my service, I had hopes of returning for a visit sometime around the five-year mark – little did I know how COVID-19 would reshape international travel.
Amid the layoffs and closings that happened early in the pandemic, I wondered how Peace Corps Philippines staff were doing. This team of in-country trainers and managers taught me Tagalog language skills, matched me with my beloved host family, and supported me throughout my service. But with all Peace Corps Volunteers evacuated due to the pandemic, I wondered what that meant for Peace Corps Philippines staff.
In March 2022, I got my answer. I logged onto Zoom from the comfort of my North Carolina home and was filled with excitement to see Milo, Tale, Boni, Ambet, Ronald, Doc Ferdie, and Doc Mara who were eager to provide guidance.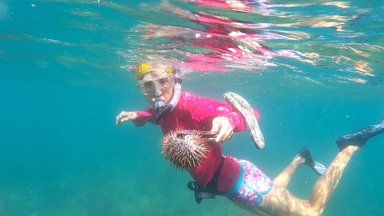 I am, once again, supporting a partner in the Philippines. This time, as a Peace Corps Virtual Service Participant. When in-country service was temporarily put on hold, the Peace Corps pivoted and launched Virtual Service, which was thought to be a temporary measure until in-country service could resume. Instead, the agency discovered an abundance of interest from returned Peace Corps Volunteers who, like me, may not be able to travel at the moment, but would love to reconnect with another culture and contribute to a capacity-building project. I agreed to donate five to 15 hours per week for a six-month period.
I was matched with staff and faculty at Bataan Peninsula State University's (BPSU) Abucay campus. Our task was to create an agro-ecotourism program. When I first expressed interest in Virtual Service, I listed three engagements I was interested in, but the BPSU project was not even on my radar. The Virtual Service team recommended I consider partnering with BPSU and I am so thankful I did. They saw the full picture and matched my skills, experience, and interests – it turned out to be a great success!
My BPSU project included developing a five-year plan for growing agritourism on campus based on international best practices. When implemented, this program will increase student resources, create additional job opportunities within the local community, improve relationships between the university and the community, generate additional campus revenue, and increase local knowledge of agricultural and entrepreneurial best practices.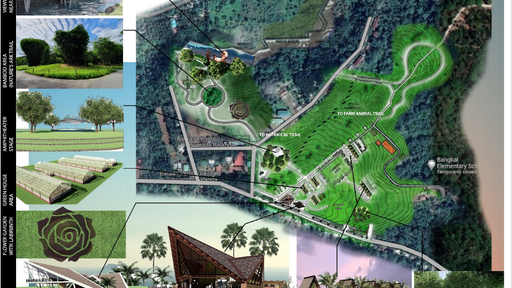 My counterparts and I met weekly to discuss their visions for on-campus eco-trails and my experience of North Carolina's park system successes. We interviewed tourists to assess interest and partnered with current faculty members to create agritourism experiences that met those identified interests.
Each meeting my counterparts greeted me with a "good evening" to which I returned a "good morning," due to our 12-hour time difference. They recorded and shared a video tour of the campus so that I would feel present. I also scoured Google's street view images to get a sense of the landscape. I loved working with BPSU. I am excited to stay connected and see how the project is executed over the next five years.
Perhaps someday I can return to the Philippines, but for the moment, it is exciting to work together on an agritourism initiative while still present with my own family stateside.