Corps to Career: The news should do more than depress you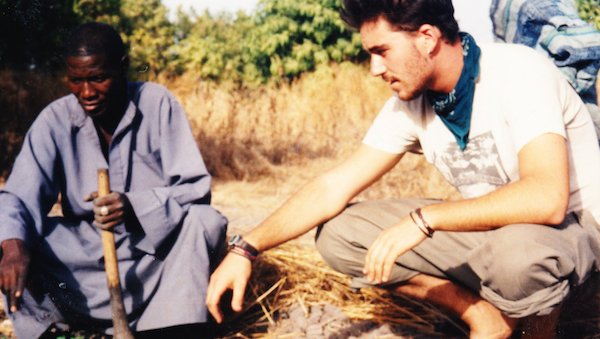 July 15, 2013
"When I was in the Peace Corps, my best friends were kids and the elderly — I prefer them to straight up adults," says Bryn Mooser (The Gambia 2001-04). 
"There is enthusiasm, optimism and an eagerness to learn and explore. Adults are mired in problems at work and in their marriage and the steady march of time — and now that I'm an adult I have to fight to keep my inner child activated!"
Bryn's inner child just accomplished a very adult goal: Launching RYOT, a news website that connects news stories to action.

"Millennials demand more from the world," says Bryn of RYOT's target demographic, but he says, they also deserve better. "Their food should be from responsible farms and their clothing should be made fair trade and their news shouldn't depress them, but rather inform and activate them."
Bryn's goal was to create a news platform that leads to action. Every story on RYOT.org has a link to a direct action that the reader can take, becoming a part of the narrative themselves, and in turn helping others.
"RYOT.org would never exist without the Peace Corps," Bryn says. "I fundamentally believe in the third tenet of the Peace Corps: the importance of bringing back the story of the Peace Corps to our culture back home." 
RYOT is Bryn's way to try to bring the entire world to the forefront of the reader's mind: "We are trying to educate and empower and hopefully help our readers become more compassionate global citizens."
As a Volunteer in The Gambia, Bryn worked to rehabilitate the country's highly deforested environment. He also volunteered outside of his community, helping to build two schools in nearby villages. But Bryn's drive to serve didn't end with the Peace Corps. After Haiti's devastating earthquake in 2010, he traveled to the island and helped build what became Haiti's largest secondary school. 
In Haiti, Bryn discovered his passion for filmmaking and co-directed the documentary "Baseball in the Time of Cholera," an award-winning film about the outbreak of cholera in post-earthquake Haiti.
"Every job I have had since service was greatly helped by my time in the Peace Corps. Coming out of the Peace Corps shows that you have personal drive and strength," said Bryn.
In the future, Bryn plans to continue work on RYOT.org, working to establish it as the go-to news site for young people. He's also in the final stages of completing his next film: a documentary about astronauts in Uganda.
To future Peace Corps Volunteers, Bryn has this advice: "[Bring] an open heart, open mind and the willingness to take part in the greatest adventure of your life."