Corps to Career: Social entrepreneur uses technology for grassroots change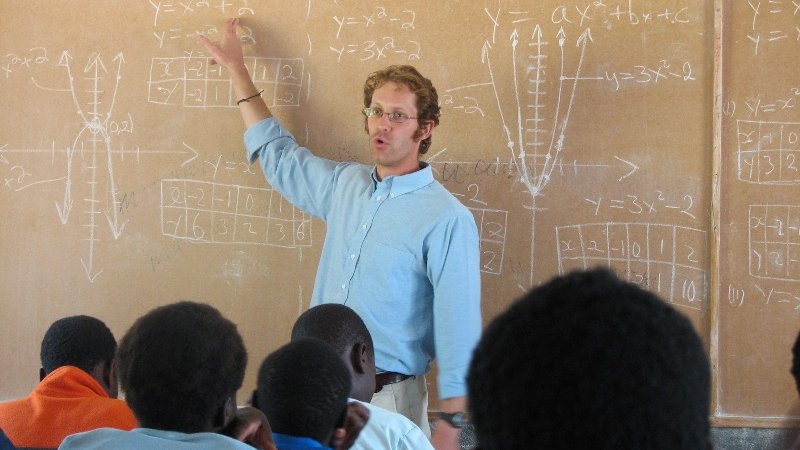 April 14, 2015
Peace Corps Malawi was the most influential experience of my life. 
It was incredibly hard emotionally, and sometimes physically, but it exposed me to a new reality (one with a lot less artifice and window dressing) and allowed me to confront the truth of developing country life in a very intimate way. The challenge also helped me turn inward and take a deep, honest look at myself and ways that I could improve as a human being. Peace Corps is definitely not an experience for the faint of heart or the emotionally guarded. It's about facing down fear, overcoming challenges, and finding out who you really are on the inside and as a human actor on this planet.
My development philosophy is definitely informed by what I saw during Peace Corps and, additionally, what I didn't see. I saw problems, but I didn't see things getting better for my community or the communities around me. I lost students and colleagues to treatable diseases; I cringed at the sight of malnourished children and crippled adults. Yet, among the local people, I also saw a lot of grit, resilience, community spiritedness and intellect. It was clear that these folks were victims of circumstances beyond their control. It was also clear that very few international development decision makers took local people seriously. They were viewed as a problem to solve, not a resource to embrace.

Village X, a social enterprise in Washington, D.C., is our attempt to change the narrative. We created our flagship product – the Village X app – to turn restaurant meals and online shopping into much-needed donations for small-scale, community-led, transparent projects in Africa, starting in Malawi and Ghana, and eventually in the U.S. The app allows users to get a discount, give some savings to a chosen grassroots project and see direct impact through live picture updates provided by recipients, together with Facebook friends.

Consumers experience physiological "highs" from saving and giving. Why not put these two highs together and make everything transparent? Our app is turnkey cause marketing for local restaurants and online retailers interested in providing what customers repeatedly demand but rarely get from corporate social responsibility (CSR) campaigns – transparent impact. 
Someone recently described our app as Groupon, Etsy and Kiva rolled into one. Another suggested that we call the app "Giving Social," referencing D.C. deal company Living Social. While I'm not enamored with these comparisons, I'm flattered that folks think we have a big idea that can scale, touching millions of shoppers, businesses, and villagers and supporting thousands of projects. That's definitely our goal.
Friends of Village X, our affiliated 501(c)(3) nonprofit, employs all the grassroots development lessons we learned during Peace Corps service. We work only with villages recommended within our trusted grassroots network because we want to collaborate with committed, ambitious recipients. Villages choose, plan, partially finance, implement and document projects, building confidence and capacity, with oversight from Friends of Village X country representatives. Village residents do all the work and reap the lion's share of benefits. Eighty-five percent of each donation actually reaches the ground for direct project costs.
The most important thing I learned in Peace Corps drives this unconventional approach: people make sense when you take time to understand them. Within the context of their everyday environments, and personal histories, people generally exhibit behaviors that seem appropriate, if not rational. Taking time to appreciate the unfamiliar in others is hard and involves literally walking in their shoes and studying their environments, including language, culture and history. It's grueling, but the resulting enlightenment is worth it.
These lessons are literally embedded in the DNA of Village X. We know that grassroots development is hard, but we have helped local people accomplish it successfully and will continue to do so, hopefully on a much larger scale. Our strategy for scaling is to invite input and participation from the Peace Corps network, a community of over 200,000 people with an unrivaled wealth of grassroots development knowledge and expertise. Together, we can put local people first.
As cultural and linguistic specialists who live and work among local people, Peace Corps Volunteers are the special forces of international development. Like military special forces, Peace Corps Volunteers and their insights often lurk in the shadows after service, falling on deaf ears of the status quo. That needs to change. It's time for Americans directly to experience faraway places and the people who inhabit them, and technology makes this possible. The Village X app is just the beginning.