Corps to Career: I started a goat grazing business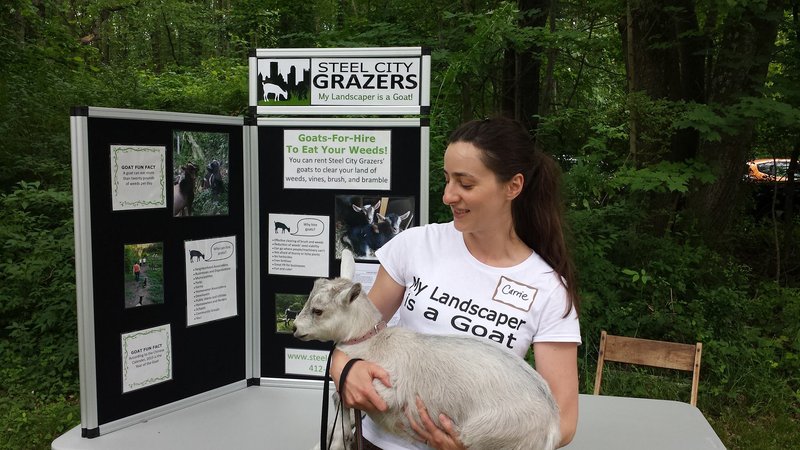 Nov. 17, 2015
I studied abroad in Kingston, Jamaica, and really enjoyed the experience of being immersed in a different culture, doing volunteer work in a developing country and having myself and my worldview challenged.

After graduating from the University of Pittsburgh, I joined the Peace Corps as a Rural Education Development Volunteer in Zambia. I worked with schools in my village to do teacher trainings and create a zonal library. My secondary projects included teaching a life skills class to teens, starting a school orchard, starting a beekeeping club and teaching about HIV prevention.
It was definitely my Peace Corps service that inspired my current lifestyle and entrepreneurial ventures. My fellow villagers were mainly subsistence farmers, and I really admired that way of life. I tried my hand at gardening, chicken husbandry, goat husbandry and beekeeping while in Zambia.
When I returned to the U.S., my husband and I started keeping chickens, bees and goats in the City of Pittsburgh. We didn't really set out to be urban farmers. We just started keeping livestock where we we were living, and that was in an urban environment.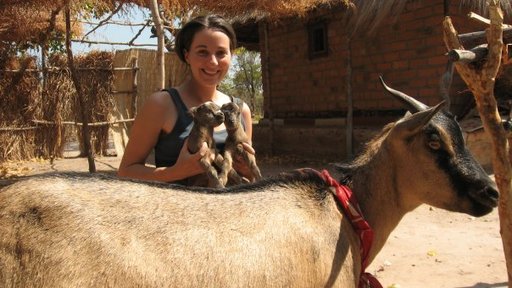 Today we are the owners of Steel City Grazers, western Pennsylvania's only goat grazing company, which began operations earlier this year.
We rent out goats to eat weeds. Using goats to eat unwanted plants is a proven method for vegetation management. Goats love brush with a special preference for leaves and flowers, leaving targeted plants unable to photosynthesize or go to seed. The majority of seeds that do go through the goats' digestive tract come out nonviable. Using goats for landscaping means you're using less herbicides and fossil fuels.
Also, goats can go where people and machinery can't, such as steep hillsides, and they aren't bothered by itchy or thorny plants, like poison ivy or mile-a-minute. They leave behind free fertilizer. And they're cuter than a weed-whacker!
The whole Peace Corps experience in general helped shape my worldview. Returned Volunteers understand that there are many different ways to live life, and that things don't have to stay the way they are just because they've always been that way. Many things are possible, and it's important to live with a sense of purpose and adventure.
I don't think it's good advice to go into Peace Corps in order to "build your résumé." But it's impossible for your life and goals to not be influenced and enhanced by your service, and you may even find out you're interested in something you never would have expected. If I were in the position to do so, I would have full confidence in hiring someone if all I knew about them was that they were a returned Peace Corps Volunteer. There is little they wouldn't be able to handle.
Curious to learn more? Explore the World Wise Schools resources on this topic.
Explore