Corps to Career: How this RPCV found her way back to her host country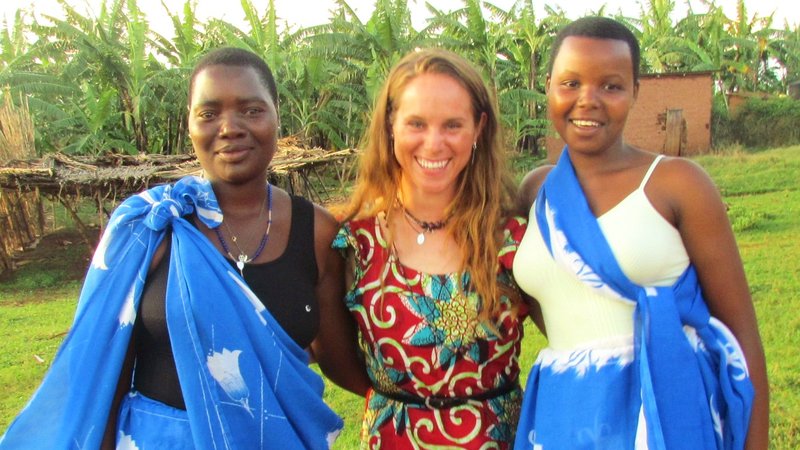 Jan. 16, 2015
Every day I think, reflect, behave or am inspired from something from my Peace Corps service in Rwanda. I have been a returned Peace Corps Volunteer for almost a year now, but the impact runs deep. 

Following completing the full service in a small village in Rwanda as an education Volunteer, I returned home a changed woman. I knew how to cook bananas perfectly (well, as good as an "umuzungu" could) but more than that, my life was transformed spiritually, emotionally and vocationally. 

Unsure of what exactly the next decision would be, I was able to land a position at an investment firm, working closely in client relationships. I would share my crazy Peace Corps tales, but more importantly speak about the handful of girls who became my inspiration and close friends. I decided to organize stateside sponsorships for two girls about eight months ago; the program now includes five girls, and has included exchange of communication between Americans and the girls, and a high volume of interest. Their goals have inspired a whole lot of other people. 
Determined to find a way back to Rwanda, I served as a microfinance consultant this summer at a bank in Kigali for an education finance program. I completed program development services (writing a manual in true Peace Corps fashion) and built internal and external relationships to better manage our services. It was a short stint and so now, I'm finished with another round in Rwanda and headed home. 
Peace Corps affected my current career path in a dedication and interest to continue to work to increase access and opportunities for youth. This may continue stateside, but my Rwandan project is growing and something I hope to continue to maintain for years to come. 
Peace Corps itself took my world and turned it upside down; "my girls," as I lovingly call them, taught me about love, family, bananas and what it means to be a respectable woman. I taught them the same – except maybe change the bananas for macaroni and cheese. What it means to be a woman and, thus, an empowered woman – this is how Peace Corps is guiding my career path.
Peace Corps taught me how to appreciate the world. I think it's something that can and should be passed to others. This is what I hope to do. No matter what it looks like.