Corps to Career: How the Peace Corps jump-started my career in international higher education
My time overseas with the Peace Corps gave me expertise on Europe and the former Soviet Union and helped me land my dream job, which I have now. I'm currently based in Accra, Ghana, as the regional field operations manager for West Africa for BYU-Pathway Worldwide, a global online education provider.
I first served in Moldova, where I taught K-12 English classes and ran an after-school English club. I also secured donations from a U.S.-based charity to establish an English resource library at the school. After completing two-plus years of service as a traditional Volunteer, I served as a Peace Corps Response Volunteer in South Africa, where I researched middle-school literacy levels and developed literacy training workshops in the Eastern Cape region of the country.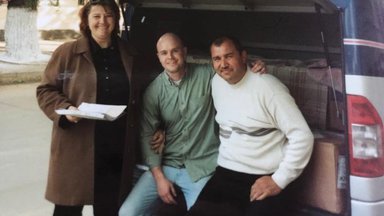 What motivated you to join the Peace Corps?
Near the end of college, I asked a friend of mine if he knew of programs that involved living abroad. He suggested the Peace Corps. I had heard of it, but didn't know what it was all about. That night, I visited the website and began researching opportunities. I discovered that Peace Corps would allow me to become fully integrated in a community abroad where I could serve others in meaningful ways.
What was your occupation before joining the Peace Corps?
I mostly worked in education. I had been a private tutor, a Spanish language instructor, and a university teaching assistant. I had also worked at restaurants, in a law office, as a lumberjack clearing land, and at a wilderness therapy program for teens.
What were your career aspirations prior to joining?
Growing up, I was always considered the artist in my family and friends group, so I explored that for a while. In college, I became deeply interested in philosophy. I thought I might want to do something that combined travel and writing because I loved discovering new places and trying to understand people and their cultures.
How did your career path change during the Peace Corps?
During service, I spent a lot of time thinking, writing, and learning while traveling in and around my countries of service. While serving as a teacher I gained new respect for teachers who work with children. I enjoyed it, but realized that my strength lay in educating adults. I came to realize that my long-term aspirations would be in adult education.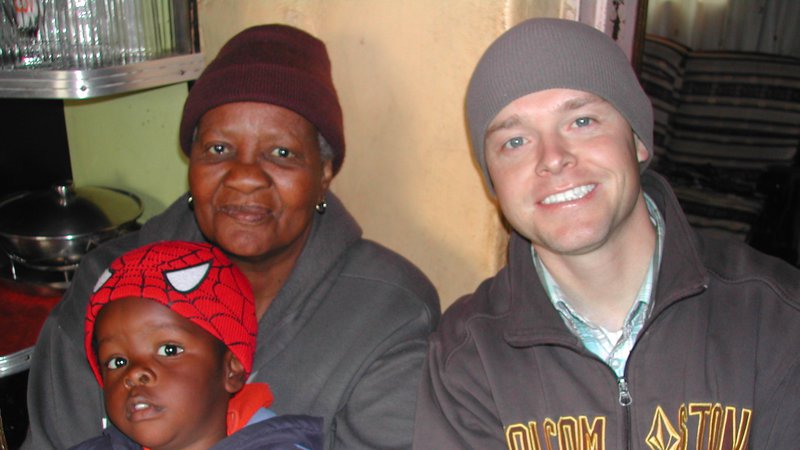 How did the Peace Corps benefit your career?
I think employers look favorably on those who have volunteered for causes that matter. The added international experience helped a lot since I was interested in international education. My Peace Corps service confirmed that I had chosen the right path — education — and helped me take important next steps toward my current career. After service, I took a job teaching adults in Ukraine and then South Africa, and after that in Turkey. These experiences in international education, along with my Peace Corps service, helped me secure my current job, which I love.
What are some skills you gained during service?
1) Intercultural competence: As a young adult, I had served a Latter-day Saint mission in Spain for two years and I thought I understood intercultural competence. The level of integration I achieved in my small community in Moldova was far beyond anything I achieved as a missionary because I was living and working with local people. In fact, I learned some of Moldovan folk songs as well as the locals. Our group of Volunteers performed one song, "Codrii Mei," at large events. I still sing this song to my two boys at bedtime. I'd also join in singing with others on long bus rides or around a dinner table in the evening with my host family and friends.
2) Leadership: My time in Peace Corps taught me how to understand, appreciate, connect with, and influence people from various cultures. This is real leadership — seeking first to understand others and support their strengths.
3) Language: I reached an advanced level in Romanian during service, which increased my confidence in carrying out my Peace Corps assignment. During pre-service training, I spent a lot of time with my first host family in a small village where no one spoke English. My tutors were usually the younger siblings in my host family or friends and neighbors who came to visit. If most television hadn't been in Russian, I would have learned Romanian much faster! I later went on to study Russian for three years. Six years after service, I launched BYU's online programs in Romania and Moldova.
4) Teaching: Peace Corps gave me more than three years of training and experience in the education field, providing the professional background I needed to jump-start my career. This experience also helped me understand that I was better suited to working with adult learners than youth. It proved to be foundational for me, since the rest of my career has been working with adult learners.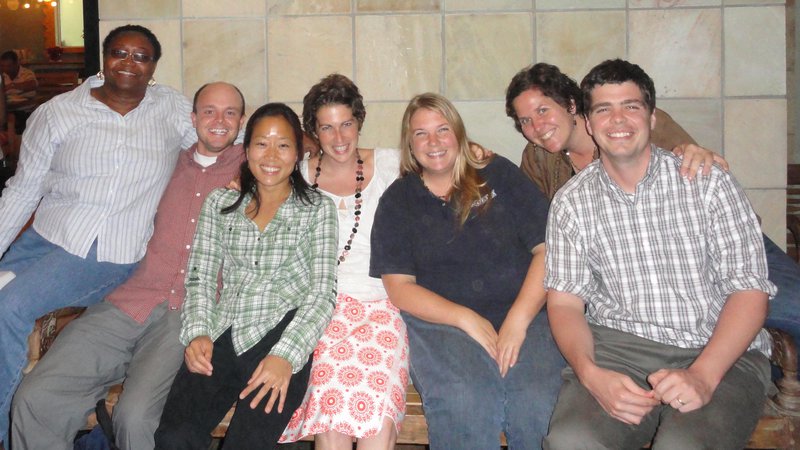 5) Communication: In Moldova, I developed my writing skills during my free time, became comfortable standing in front of people teaching and presenting, used my verbal skills to influence colleagues in staff meetings, formed deep personal relationships with my host families, and read literature in multiple languages.
6) Mentoring: In Moldova, I offered after-school English clubs every day after school to a group of about 12 dedicated students. I still get thank-you notes from students who felt that the opportunity to learn and practice English, and the interest I took in their success, helped them secure jobs. One student, Ecaterina, now uses English as a program officer at the National Democratic Institute.
7) Project management: Opportunities for project management and hands-on experience were everywhere. In South Africa, I helped build, paint, and decorate a renovated day care center. I collaborated with community members on planning sessions where we brainstormed ideas, and I sketched some designs for the renovation. We all came together to do the work. The result of the collaboration was a day care that the community appreciated because it met a critical need and was beautiful.