Corps to Career: How a dog inspired a new business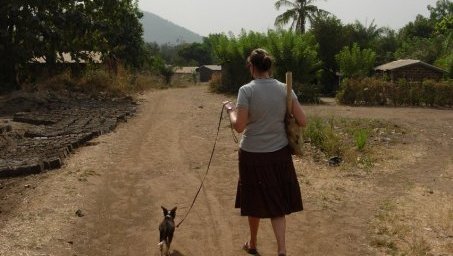 June 23, 2015
A lot of people ask me if the Peace Corps changed me. I like to tell people that it didn't change me, it just made me more of myself, with added confidence. The Peace Corps presented me with challenges that in order to overcome I needed the courage to be true to myself. 

After serving as a Small Enterprise Development Volunteer in Togo from 2008 to 2010 and returning to the United States, I spun my wheels for a while, considering my next steps. I was even offered several corporate jobs, which I declined. 
Today I am a part-time MBA student at Babson College and a full-time entrepreneur. I started my first non-profit business, Sukuvi Microloans, shortly after returning from Togo. Sukuvi provides micro loans to students in my village to help pay university fees ($50) and living expenses in the capital. This is the fourth year that students from my village are benefiting from loans for their college education.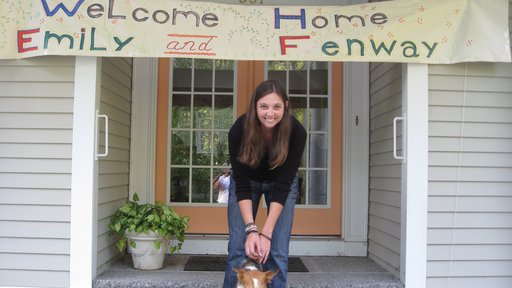 I started my second business, Fedwell Pet Foods, in 2012 after healing my Togolese dog, Fenway, on home-cooked food. My first product, an oven-baked lamb kibble, is currently carried in 14 retail stores and sold online at Fedwell.com. I recently raised $20,000 on Kickstarter to help with development and production of larger-sized bags of the existing lamb recipe, as well as a second recipe. 
I never set out to start a pet food company, but when I realized the need in the market and the fact that it provided me the opportunity to continuously learn and be challenged, I decided it was worth pursuing. If I hadn't been in the Peace Corps, I never would have had that "time out" to reflect on what was important to me in a career nor the courage to follow my passions to the extent I am now. 
Both of my entrepreneurial pursuits also have direct ties to Togo, whether the students for Sukuvi or my Togolese canine muse and inspiration for Fedwell. When we first came to America, Fenway was very confused by a lot of things. He had never gone up a flight of stairs, seen a glass door or heard a doorbell. He has since acclimated and adjusted to American life... even the snow! Fenway is now six and though he doesn't have lizards and chickens to chase, he is still very playful and very spoiled. He enjoys long walks in the woods, his cushy dog beds and playtime with his favorite people and dogs. 
My experience in the Peace Corps made me realize that I never wanted to do any work that was not fulfilling again. It's a more challenging path than the one I was on, but that challenge is part of what makes it fulfilling for me.