Corps to Career: Connecting local entrepreneurs with global travelers
Jason Seagle and Scott Wilhelm both served as Peace Corps Volunteers in El Salvador. Today they are co-founders of Vayando.
Vayando is an online booking platform that connects curious travelers with micro-entrepreneurs in emerging economies around the world. We're a for-profit social enterprise that puts local entrepreneurs – who have a marketable trade, livelihood practice or small business – on the tourism map. We provide locally unique immersive experiences for travelers and income-generating opportunity for entrepreneurs. We're based in Atlanta, Ga., and live in Rwanda and Costa Rica with a 100-country goal.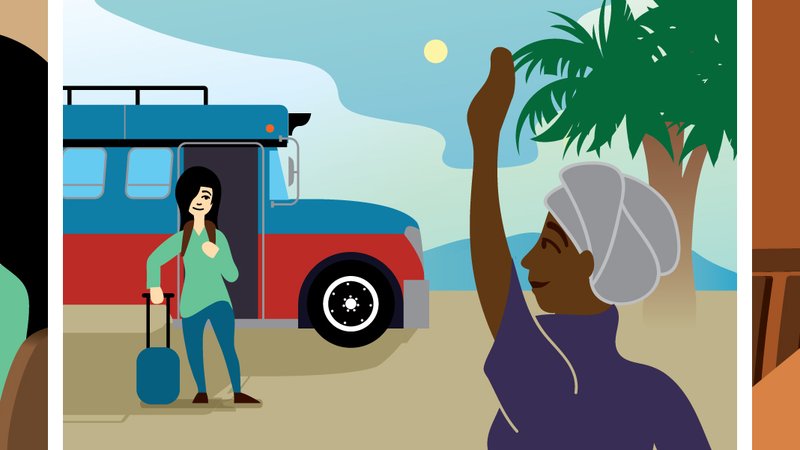 Jason: The concept of linking travelers with entrepreneurs originated a number of years ago when Scott and I worked together in Peace Corps. I was based in rural northern Morazán, El Salvador, near the border with Honduras. Through my work, I met a lot of entrepreneurs with unique skills and great work ethic, but few marketing opportunities. I'd turn to many of these community members to lead technical workshops when new Peace Corps agroforestry trainee groups would visit the village where I was based. I was always impressed with the quality of their local knowledge, the amount of pride they put into, and how valuable it was from an educational perspective. Our Peace Corps experience has allowed us to understand firsthand the challenges and constraints faced by entrepreneurs, recognize market opportunities, and has helped us design Vayando in a way to promote value for entrepreneurs and travelers alike.
Scott: My take was a bit different, and literally started with a bang. I was in a small village across the country from Jason and after a volcanic eruption displaced my host community, I was forced to reside in a hostel a few miles away. While there, I met travelers from all over the world and would often share insight into local things to do. When travelers found out that I spent my days back in my community their eyes lit up and they would ask if they could go spend a day with me, many said it was an experience they would pay for.
Jason: With Vayando, our goal is to utilize growth and diversification in the tourism sector to unlock economic opportunity for tens of thousands of local entrepreneurs. Travel to developing countries is growing at double the rate of established northern markets, and by 2030 will account for 60 percent of the tourism sector, or some one billion travelers annually. More and more, people are moving toward peer-to-peer travel (e.g. Airbnb, Uber, Couchsurfing) and looking for unique and immersive experiences, and to connect locally. Vayando is the first global platform that connects travelers with local entrepreneurs, allowing them to book experiences to learn about the livelihood practices they are engaged in.
Scott: For scale, we partner with field organizations to identify motivated entrepreneurs and support them in creating an online profile on our website. Travelers can book experiences with entrepreneurs either through Vayando's website or through sales channels such as socially aligned partner travel agencies. Bookings are confirmed and managed through Vayando's integrated online and SMS platform. Payment is made through mobile money. All the entrepreneur needs is access to a basic cell phone.
To put it succinctly, Vayando's success is lockstep with our entrepreneurs. For every dollar in revenue we generate it means we earned $4 for our entrepreneurs. Our first booking grossed $410 – between booking fees and direct sale of coffee – for Don Pancho in Costa Rica. This equals roughly 30 percent of his monthly income, and money that he said will be reinvested back into his business. We're working to integrate tens of thousands of people like Don Pancho into the tourism value chain.
Jason: Towards that, we're currently working on the next iteration of our web application, and it's being designed with field partners in mind. We're a community-based platform and field partners will have their own admin section and public profile, where they can upload and manage content directly, track economic impact metrics, and create and recommend curated experiences. As mentioned, we're live in Rwanda and Costa Rica with a 100-country goal. All of the countries where Peace Corps operates are markets for us. We're always open to marketing leads, grant opportunities and suggestions on field partners organizations to connect with if folks have ideas.