Corps to Career: Building the next generation of Peace Corps Volunteers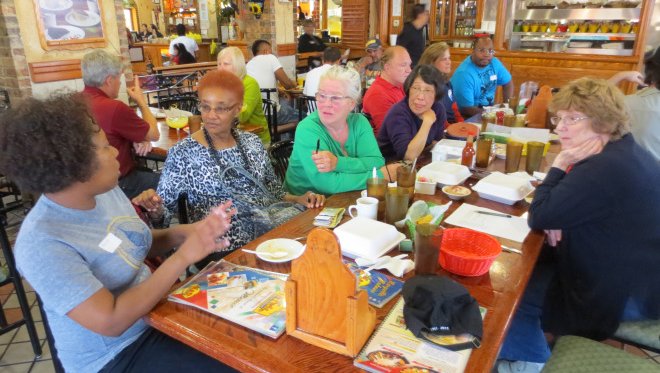 Oct. 8, 2015
Nine days before my Peace Corps training was to begin in 1964, I graduated from Boston University.
I had not so much been inspired to join Peace Corps as I was frustrated with the limited options for women in American society at the time. My choices were secretary, nurse, teacher... and I wanted to be a writer. I helped out the Peace Corps recruiter when she came to campus and ended up recruiting myself. Peace Corps said that I was capable of doing something and I took it at its word.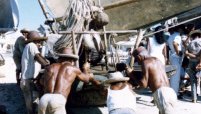 I went to the northeast coast of Brazil to help a new Associate Peace Corps Director open up a program that would subsequently welcome dozens of Volunteers. I also helped other Volunteers with their work, including spending some time in the interior vaccinating children during a polio epidemic.
For me, perhaps the most important aspects of my Peace Corps service were the relationships I formed, three of which have especially remained in my heart and mind. 
One was with that new associate director, who showed by example how effective a genuinely warm and kind leader can be. The second was (and continues to be) with another Volunteer, whom I count as one of my best friends and with whom I shared so much of a very important period in our lives. The third was with one of the Brazilian students I lived with in a college dorm in a convent. She was wonderful, and I find it both sobering and exhilarating to think about the degree to which our closeness transcended national, cultural, and language boundaries. It was through that friendship with Cilene that I came to understand that it is up to us, individually as well as collectively, to make a better world, and that we are capable of doing so.
In the 49 years since I completed my service, I fulfilled three passions, each becoming a career: writer, writing teacher and psychotherapist. Peace Corps contributed directly early on, hovering on the edge of my consciousness. 
When I applied to the University of Michigan School of Social Work, I wrote my application essay about my Peace Corps service, reflecting on how once again I wanted to serve people in need. I opened a private practice for the treatment of adults experiencing depression, anxiety, relationship problems, and other issues. This field brought together everything I loved about Peace Corps, writing and teaching — communication, depth of understanding, a focus on people — as a way to help individuals transcend the traumas of their lives. 
I have now come full circle, having launched a volunteer program to mentor Peace Corps applicants in southeast Michigan.
I caution all mentees that when they leave for service they need to take with them their ideals but not their fantasies; the ability to prepare to be unprepared; the understanding that they will make a difference, but not save the world; the expectation that they will learn a great deal about themselves. I tell them that when Volunteers return from service, they find they are different. They have discovered strengths they never knew they had and limitations they never wanted to know they had. But they have also discovered that they can overcome some of those limitations and they have learned that they can tolerate others. They understand more about the complexities of life, of others, and of themselves. 
Peace Corps service is difficult in ways that are different from difficulties in America. Volunteers learn to fail and to accept failure... and they learn that this does not mean that they are failures. They discover that they can get along in other languages and work with people whose values and goals may be very different from theirs. 
The result of the Peace Corps experience is that when Volunteers return to the U.S., they are willing to try new things, look at the world in a more rounded way and follow their passions.