Corps to Career: Bringing a taste of Eritrea home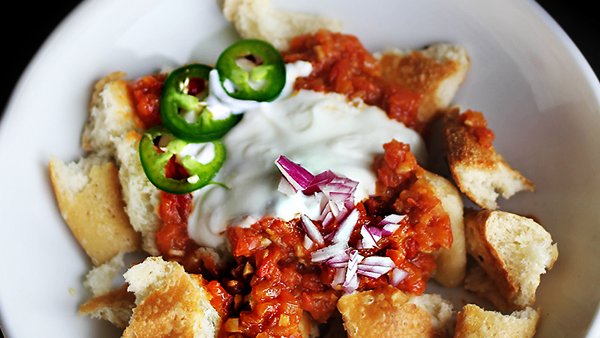 Sept. 1, 2015
We asked Cheryl Sternman Rule, returned Peace Corps Volunteer from Eritrea and author of "Yogurt Culture," to talk about her career post-Peace Corps.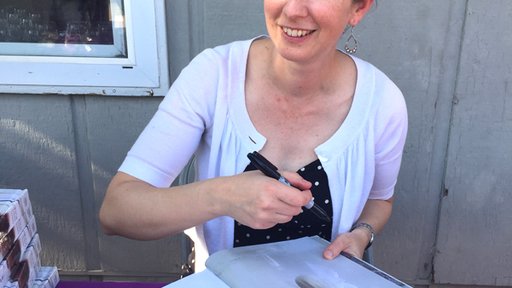 What are the years and your country of service? 
Eritrea, 1995-1997. I served with my husband, Colin Rule, in the town of Decamhare.
What sector did you work in? Briefly describe your projects, including primary and secondary. 
We both taught English at the Decamhare Comprehensive Second School to eighth and ninth graders. We had five classes each, with 60 to 70 students in each class. In addition, we built a community center in town to provide a creative place for local students to pursue art, music and reading. This was a huge point of pride for us both, largely because it was a collaborative effort with a special group of student-leaders we'd hand-picked to take the reins of the project. These student-leaders lived at the local Revolutionary School, essentially a boarding house for children of former soldiers or other students who were separated from their families. They lived together in dormitory-style housing on the edge of town, and the community center was designed to give them a place to be creative. 
Describe what you do today. 
I am a food writer. I've written two cookbooks. The first, "Ripe: A Fresh, Colorful Approach to Fruits and Vegetables," is a vegetarian cookbook focused on produce. The second, called "Yogurt Culture: A Global Look at How to Make, Bake, Sip, and Chill the World's Creamiest, Healthiest Food," explores the topic of yogurt both broadly and deeply. I also run two websites, a food blog called 5 Second Rule and an online community called Team Yogurt. 
How did your Peace Corps service inspire what you are doing now? 
My Peace Corps service played a very direct role in "Yogurt Culture"! In fact, an Eritrea anecdote opens the cookbook, as Eritrea was the first place I ever made or ate homemade yogurt. I've got an Eritrea-specific recipe in there, too (for a dish called fata) and interviewed an Eritrean for the book's Eritrea sidebar. (The book includes one- to two-page sidebars about yogurt traditions in 10 different countries.) I even wrote about fata for the popular food website Saveur. My Team Yogurt community is also extremely global in scope. I'm fascinated by cross-cultural culinary traditions and try hard, as a food writer, to bring a global perspective and sensitivity to all the work that I do. 
What advice would you give to a prospective or current Peace Corps Volunteer about how service influences a career path? 
I'm a good example of someone whose service lead to a linear next-career-step but who ultimately veered off into a different direction. I've still had my full circle experience, though. I went from being a teacher in the Peace Corps to earning a Master's in education (from Harvard, in 1998) – a linear move. I then worked in education for a few years as a researcher and writer – again, a linear progression. After my kids were born, I changed professional course and headed into the culinary space. But even since this switch, I've still found a way to be an educator, in a sense, and to pepper my current work with stories from Eritrea. Current Volunteers should know that the perfect job may be many years down the line, but anything they pursue based on passion, genuine interest and a sense of purpose will find a way to enrich their professional careers, even if they try different career hats on for size. 
What's your next big career move or project? Is it related to what you learned as a PCV? More food writing, more storytelling, more traveling. I'll always be a writer, an explorer and someone who is innately curious about the world; these are definitely qualities I honed in the Peace Corps. 
What's the one thing a visitor to your country of service should know about the culture? The Eritrean people, who are incredibly generous, industrious and smart, have endured a prolonged period during which the current regime has taken away many of their liberties and freedoms. Many of our former students now live abroad, since they were forced to flee. I find this tragic, as there was an enormous sense of national pride when we served. (Our service came just after Eritrea won independence from Ethiopia, so it was a very peaceful, joyful time.) I hope the day will soon come when Colin and I can bring our two sons back to visit. They've heard us tell Eritrea stories all their lives, and I want them to experience the beauty of the land and the hospitality of its incredible people. 
What's the one thing every PCV should take with them to their country of service?
A journal. Write it all down… even the things you're sure you'll never forget.
Anything else you'd like to add? When I meet a fellow RPCV, there's an immediate sense of connection and kinship, regardless of the country of service. And when I meet an Eritrean, and I pull out my broken Tigrinya, it's like I'm right back in that country I love. You can't imagine how excited Eritreans are to learn you've spent time in their small country.