Corps to Career: A sweet business started as a Peace Corps project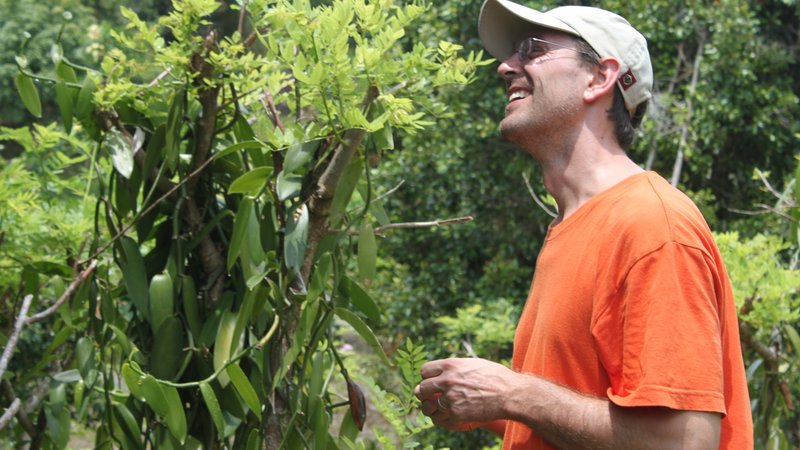 May 7, 2015
Peace Corps service teaches you so much about yourself, and it challenges you to get through situations that you might simply avoid in other contexts. 
Reflecting on the experience, I believe that the things you learn in Peace Corps really apply to any job you will ever have. Volunteers also have some extended time during their service to consider what it is that they love to do, and this is very valuable when considering a career path afterward.
I feel fortunate that my Peace Corps experiences led to a career I never would have expected when starting as a Volunteer. After finishing Peace Corps service, I helped establish a company called Lafaza Foods, which works in the U.S. and Madagascar to develop and manage sustainable, direct-trade supply chains for specialty agricultural products. The unique perspectives and knowledge gained as a Peace Corps Volunteer still serves as one of the best resources I can turn to as the company evolves.
My wife, Sarah Osterhoudt, and I served together as agroforestry Volunteers in Madagascar from 2005 to 2007. Our primary project was to work with local vanilla farmers' associations to help them link more directly with international markets, improve product quality to meet international standards and to increase their organizational capacity.
We worked alongside farmers to learn vanilla cultivation and curing, and also to understand the main market outlets and trade practices in rural communities. We worked to build relationships with potential buyers for the products in our communities. We helped get product samples out to companies for evaluation, and eventually to learn the Madagascar export system so that we could assist in exporting products directly from Madagascar.
Early in my Peace Corps service, the concept and initial skillset for a future company began to develop. Our primary project in Madagascar was essentially a business and trade effort, and local farmers' groups challenged us from the beginning to create an alternative trade model that could work better for rural communities.
About halfway through our service, we got a vanilla bean sample into a blind ingredient test by a major chocolate company in California. To our surprise, it was selected as their top choice from all the vanilla samples under consideration and we got an initial 100-kilogram order. The beans had literally been handed to us out of the back door of one of our friend's houses in the community – it had not been altered at all before reaching the U.S. We realized at that point that a direct-trade project could really be viable.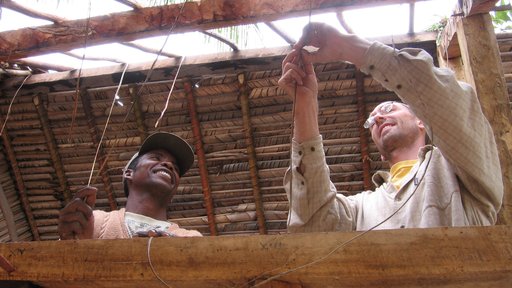 There are so many Peace Corps lessons that we implement daily into our business. First and foremost is that service to communities is an incredibly rewarding goal, and is more satisfying than working purely for personal or financial gain. This concept is core to our priorities and values as a company.
Beyond that, Peace Corps Volunteers learn to pick themselves up over and over again and keep trying when things don't work out as planned. The Peace Corps teaches resiliency, creativity, cultural awareness and, at its best, kindness. Our team draws on these lessons constantly as we overcome barriers and choose a path for our company in an uncertain landscape.
One of the lessons I try to keep in mind is when you try something new, you may end up with results that you never expected but that are even better than what you imagined. You keep putting one foot in front of the next and the path forward gets clearer as you go.