Corps to Career: 3 skills I learned in the Peace Corps that apply to my management role
As much as the corporate world contrasts with the Peace Corps lifestyle, I credit my success in my career to the skills I learned as a Volunteer.
I joined the Peace Corps 10 years ago. It doesn't come up often in conversations with friends and colleagues anymore, but when it does, they are usually surprised. I've built a career in management, currently working at Medallia as a director in our professional services organization. My job is to ensure that the companies using our products are gaining value from what we offer. Not surprisingly, for people in my position, living without electricity or running water isn't a common resume bullet point.
How did I get here? I joined the Peace Corps looking to help change the world. I taught secondary science to eighth, ninth, and 10th graders in Lesotho. When I left Peace Corps, I didn't want the journey to end. I was still convinced I could make a difference.
At the time, I was planning a future in public health or in the nonprofit world. I took my first job in the private sector only because it was in the education space. I even applied to business school to try and pivot my career away from high tech, but I didn't get in anywhere. It was only after the disappointment of not getting into business school that I realized how much I actually loved being in management. It was then that I saw the impact I could have by staying in the field. The essence of my job is to enable people to be successful and solve large problems. In that way, it really isn't that different from being in the Peace Corps.
As much as the corporate world contrasts with the Peace Corps lifestyle, I credit my success in my career to the skills I learned as a Volunteer. Here are a few that I still often use: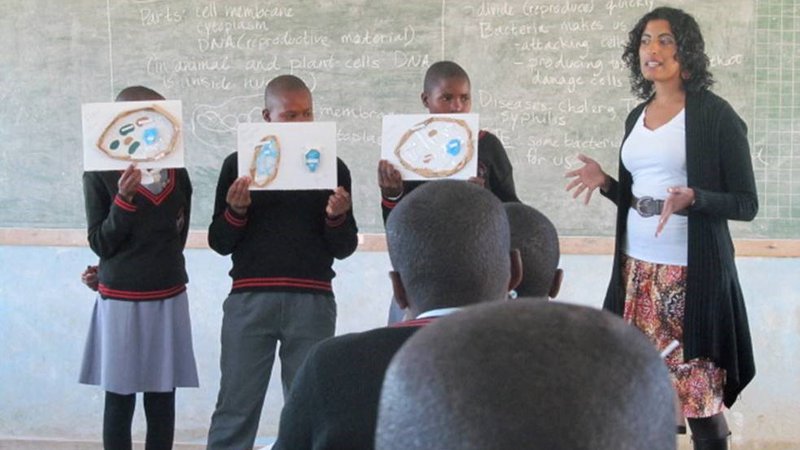 1) Getting buy-in from leadership
During my service, I worked on a project with Lesotho's Ministry of Forestry to plant peach trees on my school's campus. I had to get a number of people on board with the project before we could proceed. I had to get buy-in from the agriculture teacher by connecting the project to her curriculum. At the same time, the ministry wanted to know what would happen to the saplings after I left, so I made sure ministry staff understood that the plants would be cared for by others. Additionally, the principal only agreed to give up school land after I showed her that there could be future revenue from the project. Bringing people on board to complete projects like this one was a big part of my Peace Corps service.
The process of getting buy-in is not too different in the corporate world. Whether it's asking for more budget to hire more people, suggesting a change in processes, or proposing a new initiative, I often find myself asking leadership or peers for something. Peace Corps taught me how to prepare for these conversations, how to navigate culture (or politics), and how to reframe the argument to align with different stakeholders' interests. The initiatives may look different, but the process is pretty much the same.
2) Managing a team
As a Volunteer, I had to manage a classroom full of students. My goal was to create an atmosphere where students felt comfortable asking for help. I established this culture by never penalizing students for getting a wrong answer to a question and by allowing them to try again until they discovered the answer. This approach led to less cheating and more focus on student learning and questions. It also enabled me to identify concepts that needed further review.
The first thing I realized when I started managing people is that it's not that different from overseeing a classroom full of students. To encourage learning, I use the same approach with my staff as I did with my students. I want people to feel comfortable making mistakes and not feel that they are doing something "wrong." I believe this approach helps my team embrace challenges and have a lot of success.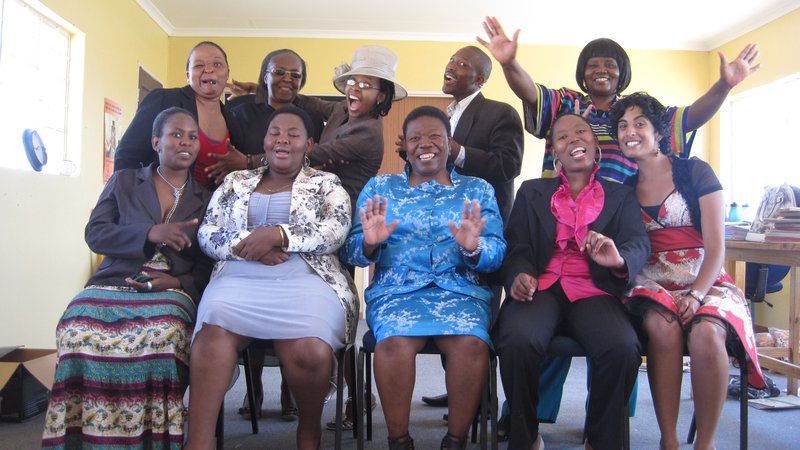 3) Intercultural competence
The Peace Corps taught me how important it is to challenge my assumptions when communicating with others, especially those who don't share the same background and culture. I learned how to ask open-ended questions rather than questions with "yes" or "no" responses. For example, I might ask, "What do you think about this timeline?" instead of, "Can the work get done in this amount of time?" I try to hold my opinions lightly, keeping myself open to other interpretations and input. Peace Corps also taught me the power of one-on-one conversations to get to the root of a misunderstanding.
In my current job, I work with people based in India, Mexico, and Ireland, to name just a few, and sometimes I speak to people in multiple countries in a single day. Work culture and relations between employees and management differ in each of these countries. As the trend of a global workplace continues to grow, the cultural immersion I experienced in the Peace Corps offered me invaluable perspectives and a humility about my own beliefs and assumptions.