Corps to Career: From Public Service to Food Service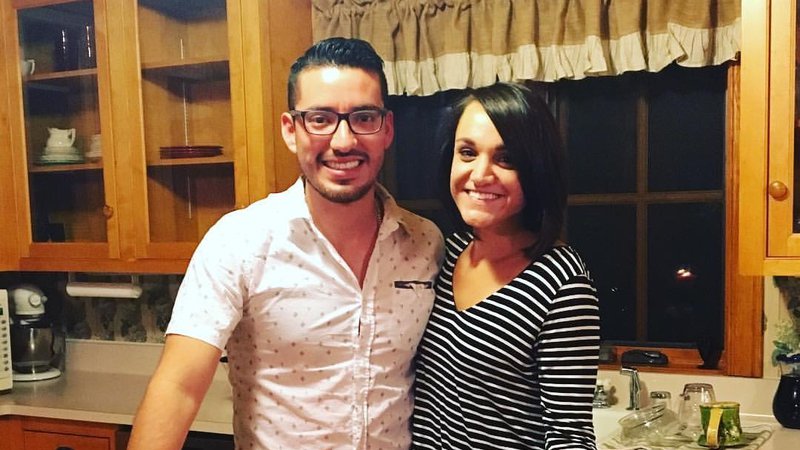 Feb. 14, 2020
In Peru, food is love. Cooking, a large part of the culture, is a favorite pastime in many families and is a way to show respect and camaraderie.
History and cultural practices combined with variations of climates and altitudes makes Peru one of the most biodiverse countries in the world, allowing for its cuisine to be eclectic and unique. In recent years Peruvian gastronomy has exploded on a global scale, winning awards and recognition for its diverse, exciting and colorful cuisine.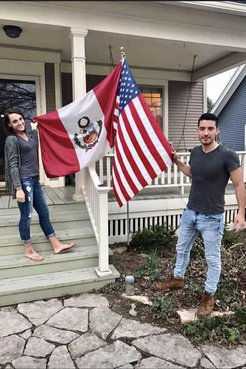 Amy, a Milwaukee, Wisconsin native, had no idea what her palate had been missing out on until she was sent to Peru for her Peace Corps service in 2013. She served in a dusty desert town called Reque on the north coast of Peru, working in the economic development sector for what turned into a 3 1/2 year service. During that time she mentored small business owners, instructed business and financial literacy classes, and even organized a business pitch competition for students. One day, a student in one of her business classes asked her if she had ever started her own business. The answer was no, to which the student asked, "Why not?"
Amy had never considered starting her own business, but thew idea remained in the back of her mind for years to come.
While serving as a Volunteer, Amy met Mario, a Lima native, and both of their lives changed for the better. Mario grew up a few blocks from the Pacific Ocean, and was quick to expose Amy to the best ceviche joints and local lunch spots. His love for cooking and food was a fun way for Amy to learn about and integrate into the Peruvian culture.
Food love eventually turned into real love. "Without Peace Corps, [our] love story would not have happened," says Mario. "Amy's desire to learn about Peru and integrate further into the culture was driven by the foundation of mutual friendship and intercultural trust that Peace Corps stresses as an important piece of a successful service. Learning the power of saying YES and being outside of your comfort zone often leads to the very best experiences and people. Also, the Spanish language training was invaluable!"
Amy and Mario married in June 2016. In the winter of 2016 they moved to snowy Wisconsin to be close to Amy's family. While in Wisconsin, Mario saw an opportunity to bring his cuisine and culture to Milwaukee and Amy remembered the student who asked her why she had never started a business.
In May 2017, Triciclo Peru was born. The name means "tricycle" and is a tribute to the working class in Peru, which consists largely of mobile vendors and street peddlers. Amy and Mario's "tricycle" - their food trailer- became popular quickly, selling authentic Peruvian empanadas at street festivals and farmers markets. Positive feedback and an overwhelming amount of orders led them to decide to expand to a brick and mortar restaurant, which opened in December of 2019.
"We are proud to be ambassadors for Peru in Wisconsin every day. Peru has won the World Travel Awards' Best Culinary Destination every single year since 2012 and continues to be one of the leaders in the world's gastronomy and tourism scenes," says Amy.
Along with fresh-baked empanadas and Chicha Morada, the couple regularly shares travel tips with customers. "Sharing the unique, exciting cuisine and culture of Peru with Milwaukee has been extremely rewarding and motivating. Milwaukee is a city of foodies that love to try new things, and we saw this opportunity as a great way to bridge cultures and do something we love on a daily basis," Mario says. "Through this process we have met lots of Peruvians living in Milwaukee, and tons of people that have traveled to or want to travel to Peru!"
Located on the Near West Side of Milwaukee, Triciclo Peru Empanada and Pisco Bar offers a variety of authentic fresh-squeezed pisco cocktails and other Peruvian beverages along with their expanded list of 10 different empanadas and other street food, all made from scratch. The restaurant also offers a variety of other authentic Peruvian dishes that rotates biweekly.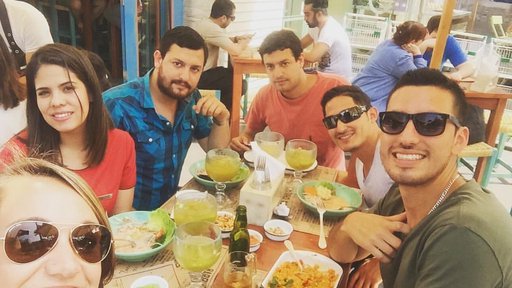 Amy and Mario have made it their mission to be ambassadors of Peru's cuisine and culture in Wisconsin, sharing their love for food and friendship with each other and with their growing customer base. For more information about Triciclo Peru, visit their website: https://www.tricicloperumke.com/ and social media pages: Facebook https://www.facebook.com/tricicloperumke/.